A niin kuin Ahlström ja Noormarkun ruukki. Jokakesäinen ruukkiretkeily sai taas jatkoa ja ensin kävimme Noormarkussa.
A like Ahlström and the Noormarkku Ironworks. We have visited many ironworks areas and this year we started with Noormarkkku.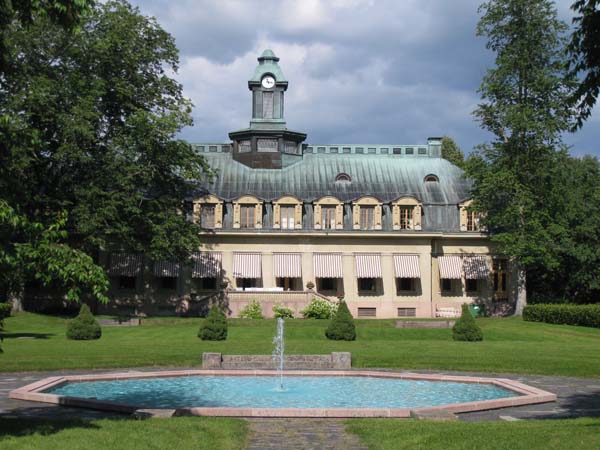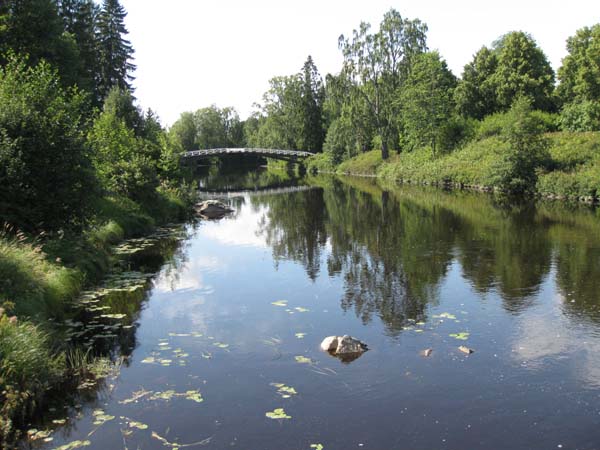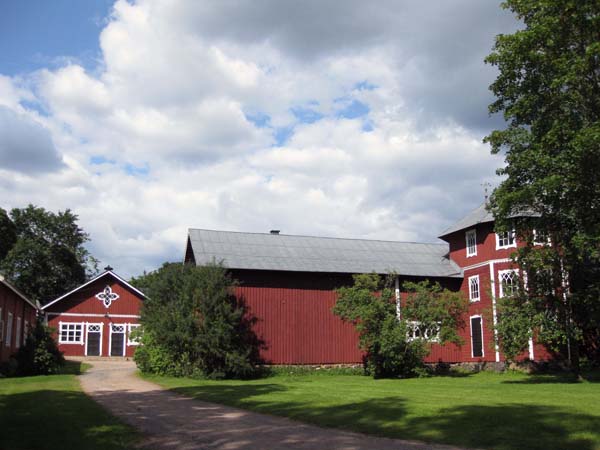 G niin kuin geokätköt. Samalla kun retkeilee, niin on kiva etsiä geokätköjä.
G like geocaching. It is nice to find some geocaches when traveling around.
K niin kuin Kauttua. Kauttuan ruukkikin on Ahlströmin ruukkeja. Kauttualla oli ollut ruukkifestivaali ja joka paikassa oli kukka-asetelmia. Osa jo vähän kuihtumassa, mutta kauniita kuitenkin.
K like Kauttua. Kauttua Ironworks is also Ahlström's place. There had been a festival and there were flowers almost everywhere.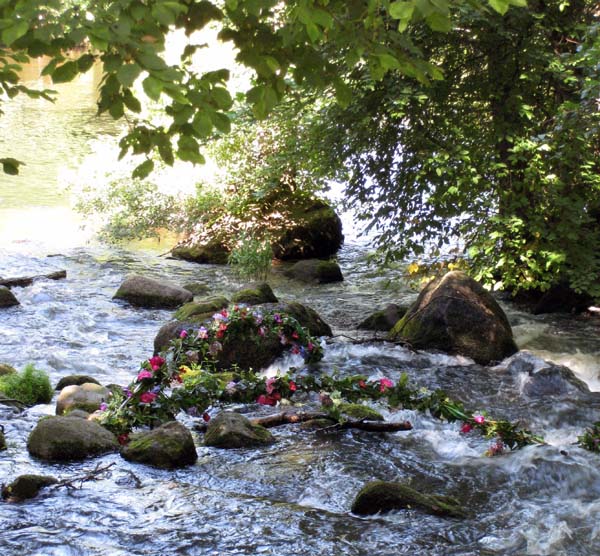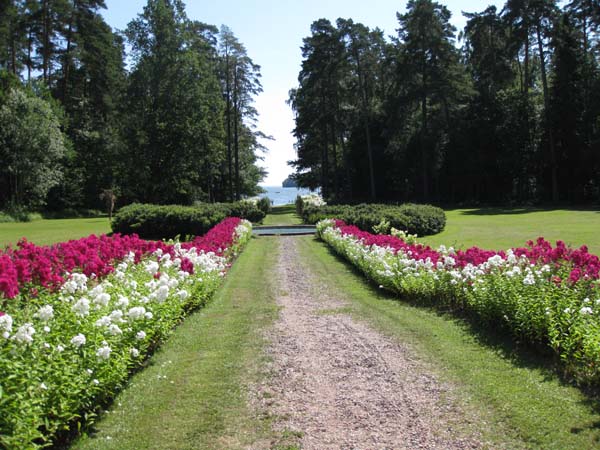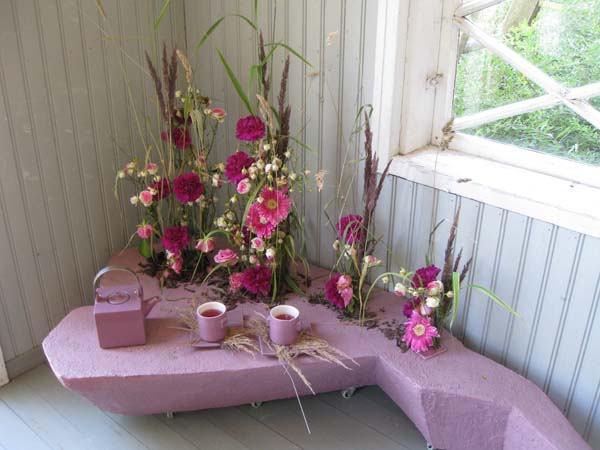 L niin kuin Leineperin ruukki. Leineperissä oli kauniit maisemat. Harmi (??), että käsityömyymälät olivat kiinni.
L like Leineperi. Leineperi Ironworks was really beautiful place. It was sad (??) that the handcraft shops were not open.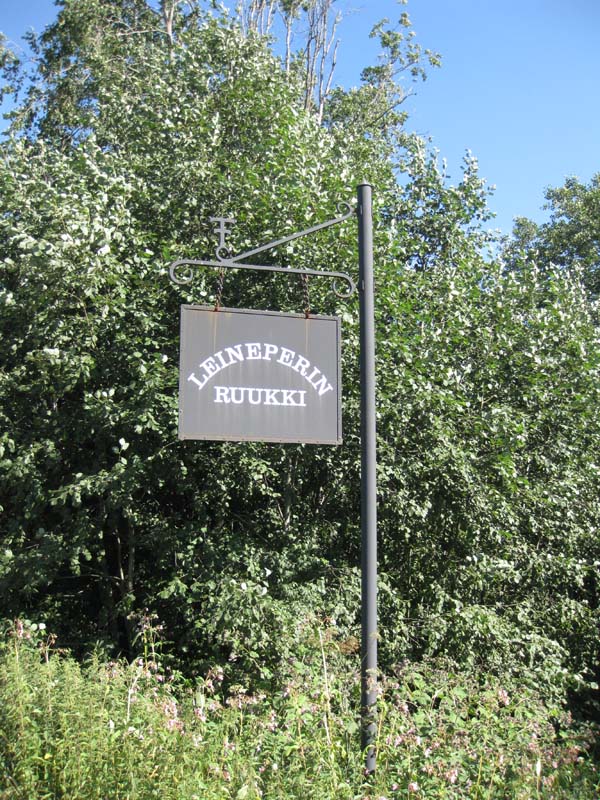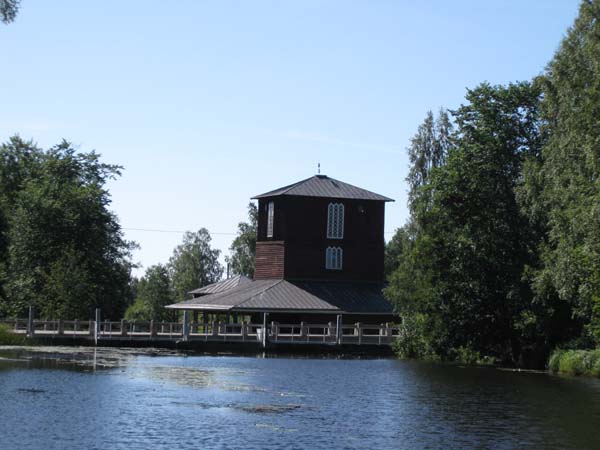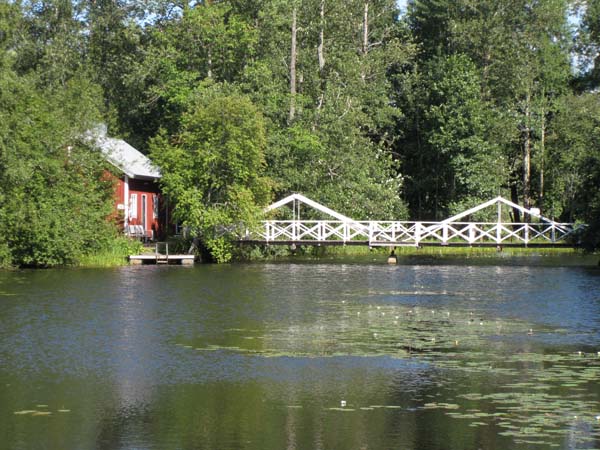 V niin kuin Vepsä. Turun kaupungilla on ihana virkistysalue keskellä Airistoa – Vepsän saari. Näköalapaikalle on vähän kiipeämistä, mutta se kannattaa, sillä sieltä on ihanat näkymät.
V like Vepsä island. Vepsä is City of Turku's own holiday village in the centre of Airisto. The sceneries are really nice!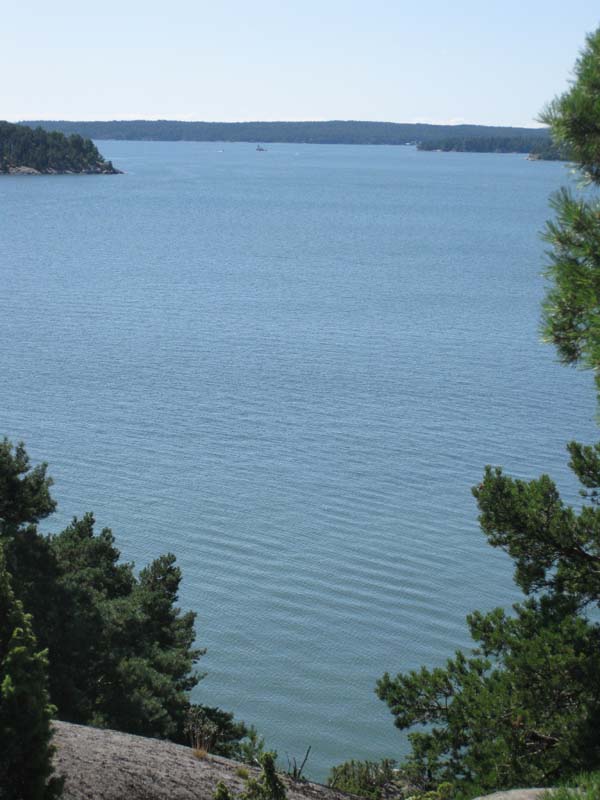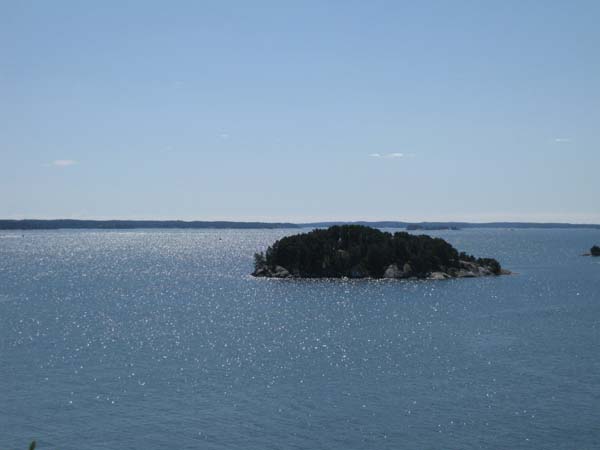 Niin kirkkahasti, kirkkahasti kimmeltää, ulappa Airiston…
Aakkossarja enteili kuvia aakkostyynyistä. Sain ihanan aakkoskankaan Marilta synttärilahjaksi. Kankaassa on italian kielisiä sanoja joka kirjaimen kohdalla. Tein kaksi tyynyä työhuoneen sohvalle ja laitoin kummallekin puolelle viisi aakkosta ja neljä muuta tilkkua. Toisella puolella reunukset ovat punaiset ja toisella vihreät.
Why all these alphabets… I got lovely alphabet fabric from Mari last winter. I sewed two pillows to the working room. I really like this alphabet fabric!