Viime keskiviikkona olin kyläilemässä Irmelin luona. Ristipistotapaamiset ovat aina niin virkistäviä! Vein Irmelille tuliaisiksi pikkutyynyn. Malli on Jardin Privén "Fleurs de juin".
Last Wednesday I visited my stitching friend Irmeli. I had stitched her this little pillow. It is Jardin Privé's "Fleurs de juin".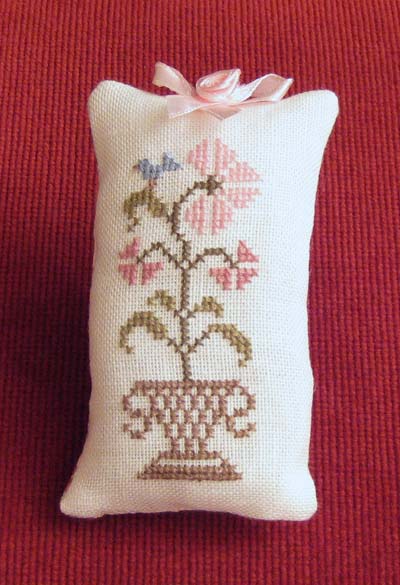 Turku on ollut Euroopan kulttuuripääkaupunki tämän vuoden ajan ja tänään Turun päivänä on myös kaikenlaisia tapahtumia kaupungilla. Kävimme katsomassa Tuomiokirkon edessä olevaa gerberalabyrinttiä (5000 gerberaa).
Turku has been European capital of culture this year and today we celebrated Turku day. There were thousands (actually 5000) of gerberas in front of Cathedral of Turku.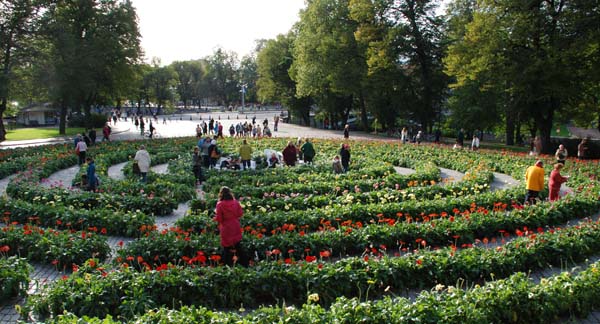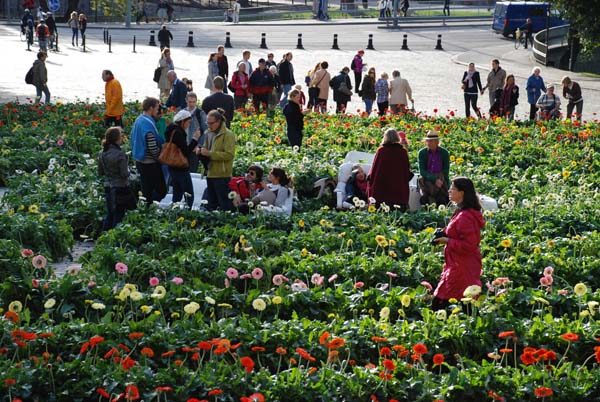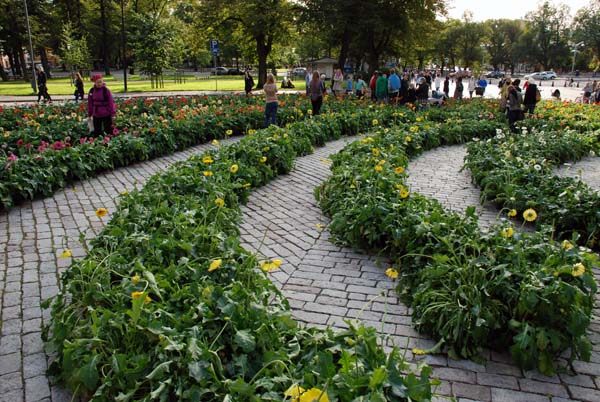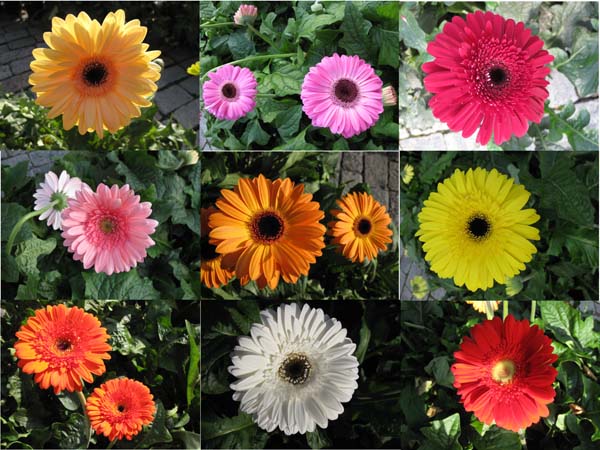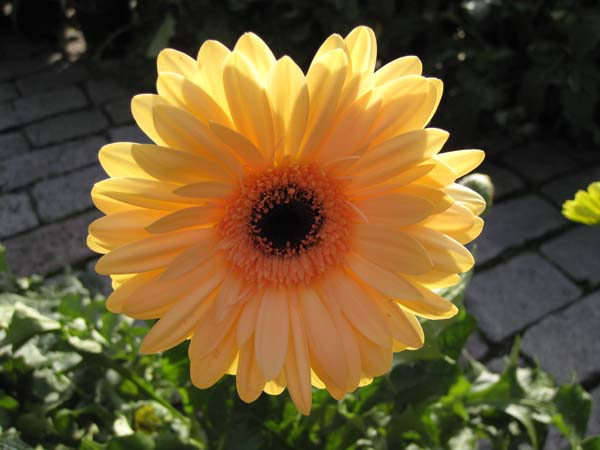 Tässä vähän kuvia Tuomiokirkon läheisyydestä ja Aurajokirannasta. Meillä haahkat ovat aika isoja.
Here are some photos near Cathedral and from the river Aura.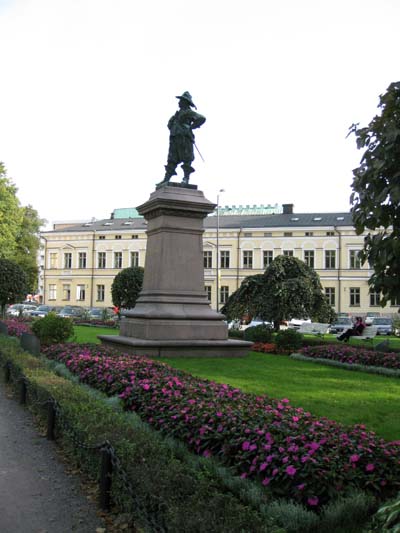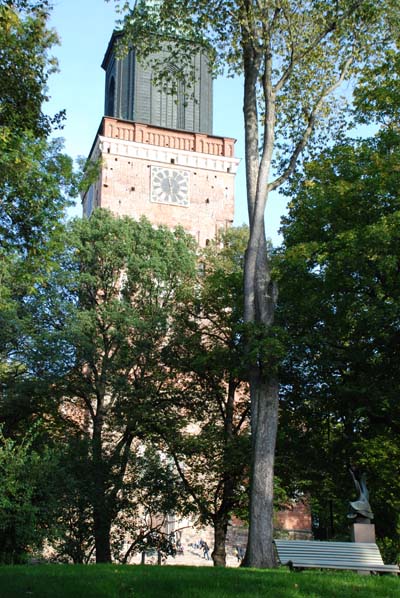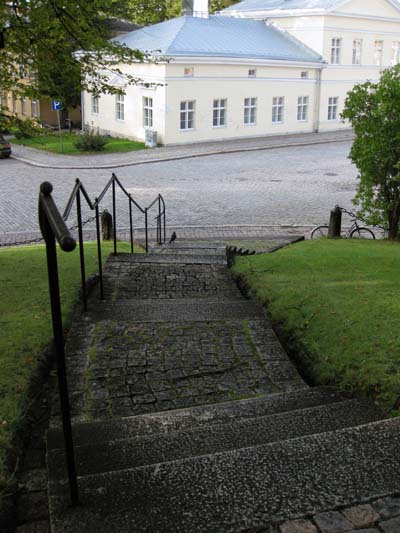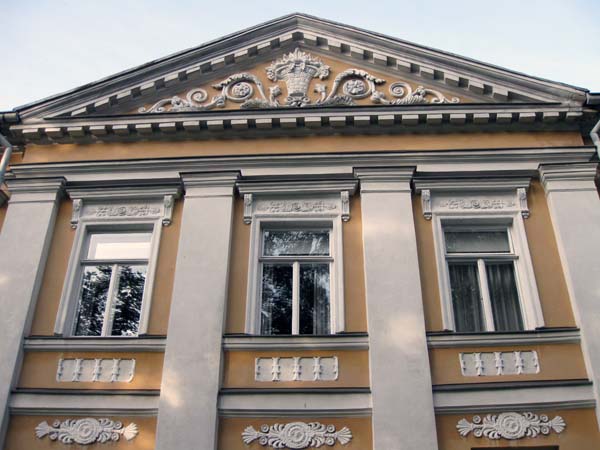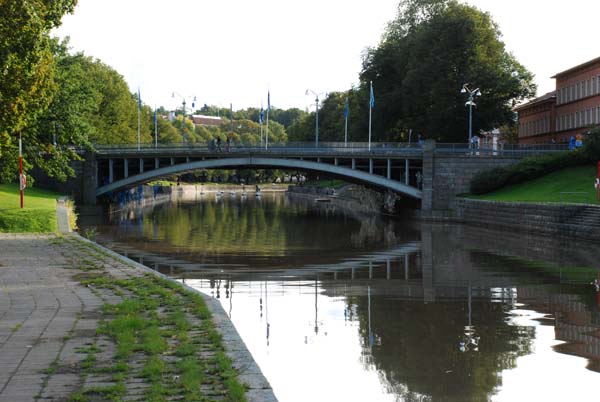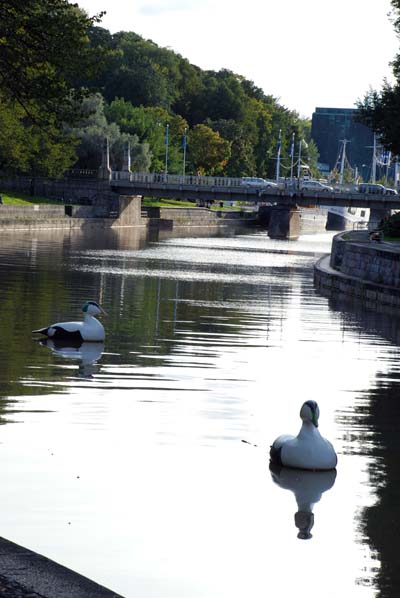 Laitetaanpa nyt oikein kunnolla näitä kuvia tällä kertaa… Nämä kuvat olen ottanut jo kesällä, mutten ole muistanut laittaa blogiin. Vartiovuorenmäellä on 65 metriä pitkä neulegraffiti "Neulottu näköala". Tässä siitä pätkä.
Here are some photos that I have taken earlier this summer. There is 65 meters long knit graffity in Vartiovuori.