Vihdoinkin rohkenin koota Victoria Samplerin Winter box -mallin rasiaosuuden. Pistelyhän valmistui jo kesällä. Tein ensin harjoituskappaleen pahvista. Loppujen lopuksi tämän kokoaminen ei niin vaikea ollutkaan – samaan tapaan koottu kuin pinkeepit. Sisäkangas on Maijalta (Lumiruusu) synttärilahjaksi saatua kangasta. Se sopi tähän mielestäni täydellisesti :) Tykkään tästä setistä tosi paljon. Tämä on muuten viime vuoden hassutustöitä 13/15.
I stitched Victoria Sampler's Winter box already in summer but finally I have finished it. I was a little bit afraid of finishing it but it was not so difficult as I thought. I really like it, it is just a lovely design. By the way, this is last year's Crazy January Challenge 13/15.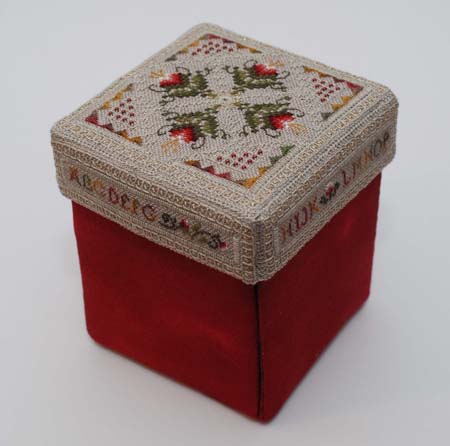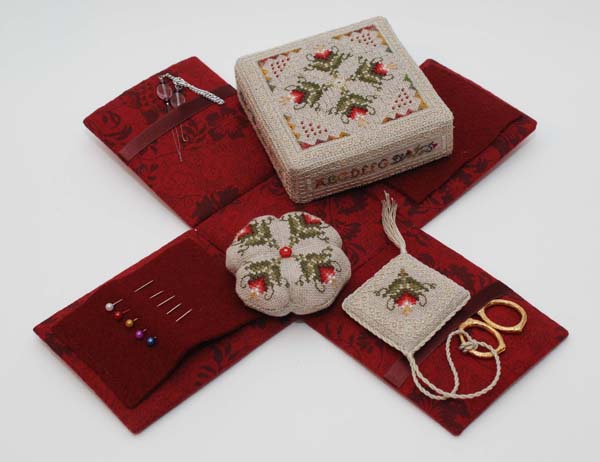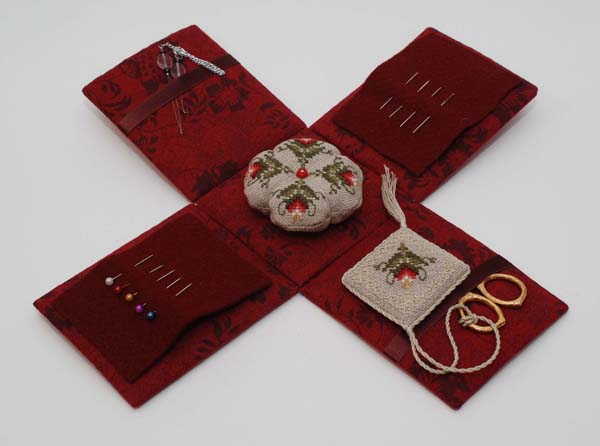 Maarit ilahdutti kauniilla ystävänpäiväkortilla. Kortissa on Sarin ässäin, kuten eräs serkkuni pienenä s-kirjainta kutsui. Kiitos Maarit.
I got this cute Valentine's day card from my friend Maarit. Thank you.