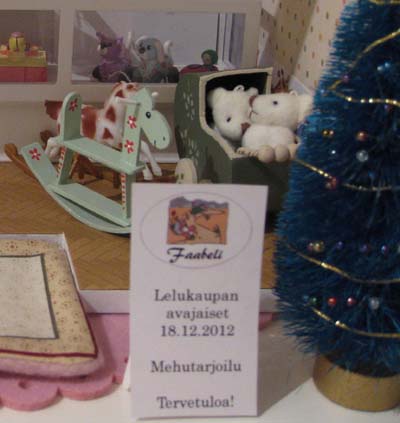 Tänään on vietetty Lelukauppa Faabelin avajaisia. Näin joulun alla tavarantoimitukset ovat vähän takkuilleet. Sätkynukkeja on vasta yksi näytekappale esillä, Petteri Kaniini -kirjojen ja mobilejen tuotanto on keskeytynyt toistaiseksi, ikkunoihin tulevat joulukranssit ovat vielä matkalla postissa yms. Mutta kauppa saatiin auki ja asiakkaita on käynyt tasaisena virtana.
My toy shop doll house "Faabeli" opended today. There is still not so much toys, but however the vender Iiris is satisfied because she could open the shop :)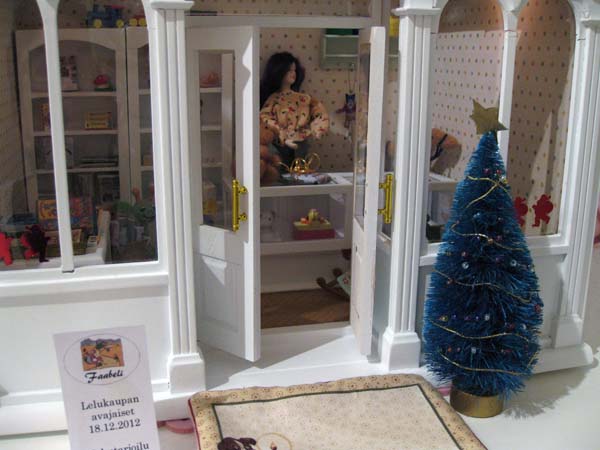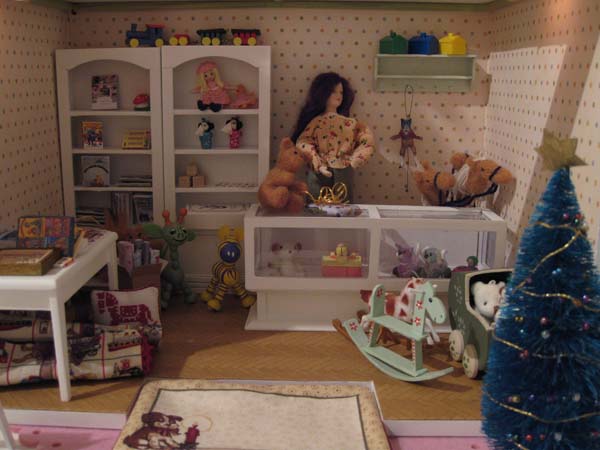 Olen saanut joulukalenterissa todella ihania lahjoja, mutta palaan niihin myöhemmin.