Maaritin synttärilahjaksi pistelin LHN:n Vanilla and Chocolate -mallista Vaniljakakun. Vanilla-teksti ei oikein kuvasta erotu (eikä kyllä oikeassa elämässäkään – olisi pitänyt valita hiukan tummempi pellava kankaaksi). Tosi kiva malli, on niin mukava pistellä, kun tarvitsee vain kolmea väriä. Tämä täytyy tehdä itsellekin mahdollisimman pian. Onnea Maarit!
I stitched this vanilla cake for my friend Maarit. The design is from LHN's Vanilla and Chocolate. It was nice to stitch because only three colors were needed. Congratulations Maarit!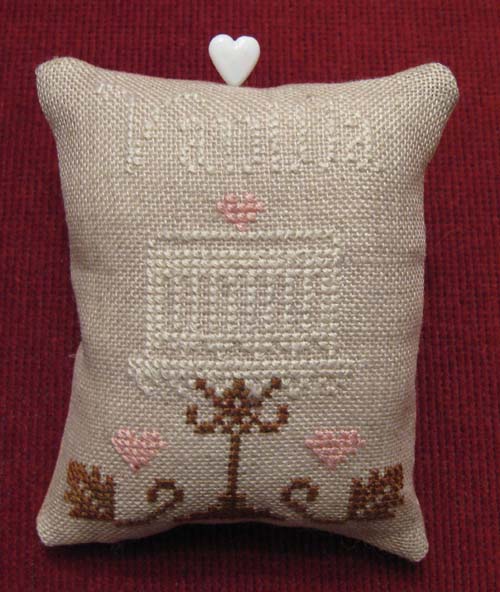 Ristpisto-ystävien kanssa teimme Minnalle peiton. Mia virkkasi upeat reunukset palasiin ja ompeli palat ruskeaan fleecepeittoon. Kiitos Mia kokoamisesta. Ohessa minun pistelemäni palanen. Kuvan koko peitosta näkee Outin blogista.
My stitching friends and I stitched this blanket for our friend Minna. Mia sewed the pieces to the blanket. Here is a photo of my piece. The photo of whole blanket can be seen in Outi's blog.