Muutama synttärilahja on vaihtanut omistajaa heinäkuun aikana. Anni sai Broken Seeds -sukat ja Maiju puikkopussin kudinpuikoille. Sukissa käytin Sari S:ltä saamaani kirjavaa lankaa ja jotakin mustaa lankaa.
I knitted Broken Seeds -socks for Anni and I gave a needle bag for Maiju.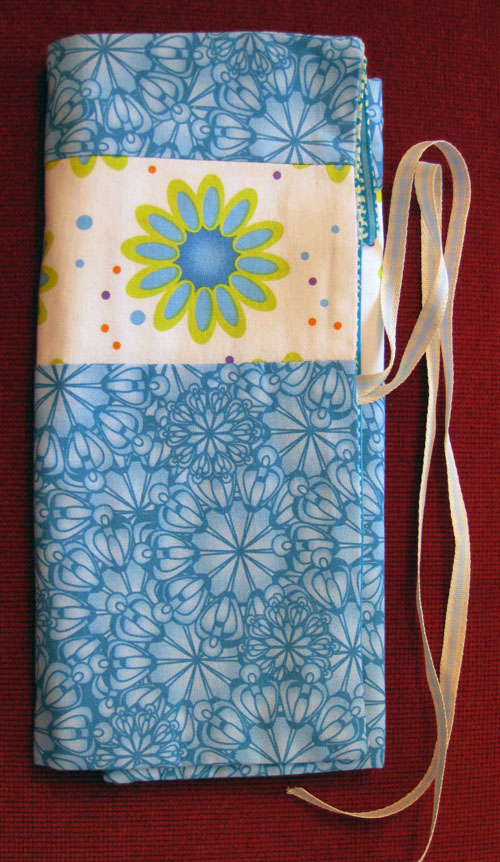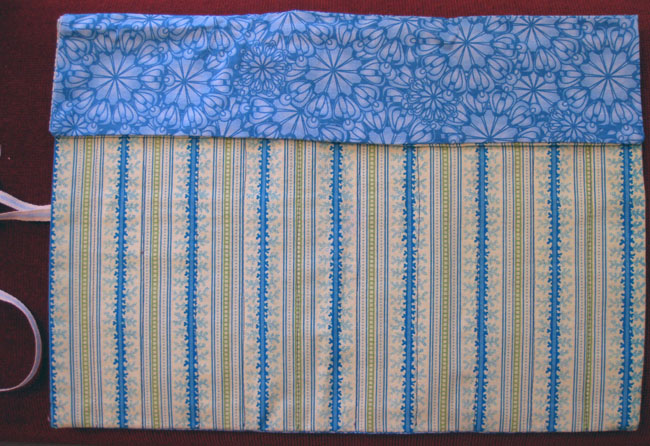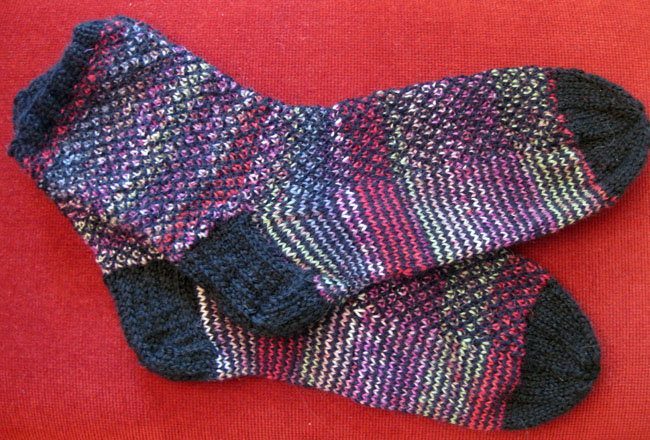 Kummitädilleni tein ruusutaulun. Ruusun malli on "Dingue de Digoin" ja kirjaimet Rose-sanaan ovat Creation Point de Croix lehdestä (maalis-huhtikuu 2011). Viimeistelyssä matkin Irmeliä (hänen luvallaan). Kehys on Ikeasta. Kokonaisuudesta tuli mielestäni oikein nätti ja lahjan saajakin tykkäsi siitä. Synttärikortin kirjain on myös tuosta samaisesta Creation Point de Croix -lehdestä.
My godmother has birthday this month – I already gave her a gift when we visited her. I stitched Dingue de Digoin rose and finished it quite similar way as Irmeli did. Alphabets are from Creation Point de Croix magazie (March-April 2011).