Virpin järjestämä ristipistotapaaminen oli sopivassa kohtaa lomailuani, koska olin valmiiksi Satakunnan ja Pohjanmaan rajalla. Päätin siis lähteä Pohjanmaan ristipistotapaamiseen. Reitin varrelle osui Tapion kauppa ja Ompelun ihanuus. Tapion kauppa olikin ennestään tuttu postimyynnin kautta, mutta Ompelun ihanuus oli uusi tuttavuus. Todella ihania kankaita! Reissun kohokohta oli tietysti Virpin, Marikan, Ritvan, Leenan, Tuulian, Jaanan, Ullan ja Teijan tapaaminen. Virpin sisko oli loihtinut ihanat tarjoomukset, oih niitä kakkuja :) Olipa kiva nähdä Virpin isoja ristipistotöitä oikein livenä. Pistelin Virpille Atalien silkkilangalla Rovariksen ornamentin tuliaisiksi. Vein myös Ritvalle kiitokseksi "Pistelijän roskakorista" pienen Merci-tyynyn. Malli on Danybrodin ilmaismalli.
Virpi had a cross stitch meeting in Pohjanmaa. It is quite long way to her home from my home – Finland is a long country. But it is summer and I had time to travel :) It was so nice to meet Virpi and other stitching friends. On the way there were some nice shops – Tapion kauppa and Ompeluun ihanuus. I gave Virpi this little ornament. The little Merci-pillow I gave to Ritva.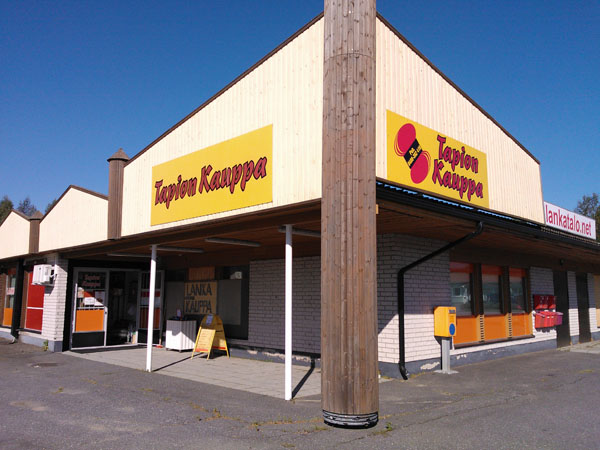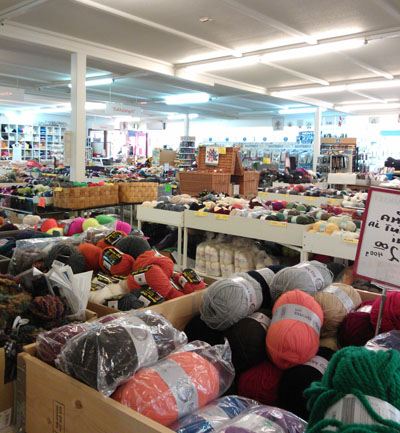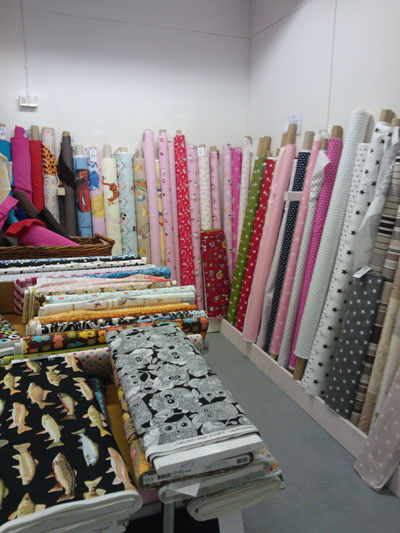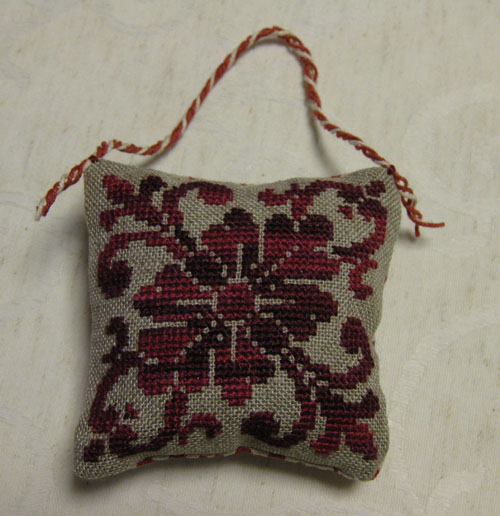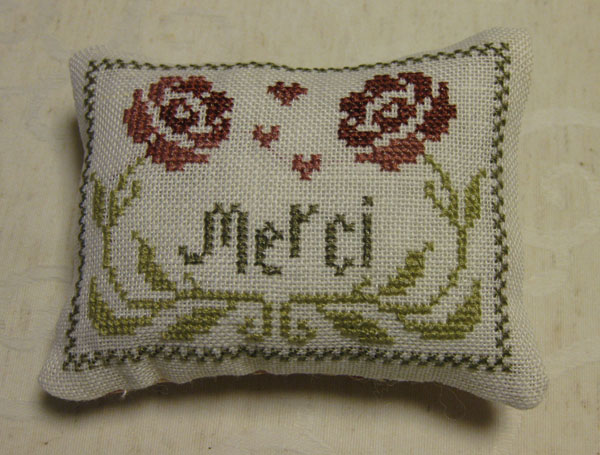 Olen jo vuosia tavannut käydä tutustumassa vanhoihin ruukinkyliin. Orisbergin ruukki on ollut mielessäni pitkään. Jostakin syystä olin sen kuitenkin nyt unohtanut ja Alajärvi – Vaasa -tiellä oli mukava yllätys huomata kyltti "Orisberg 8". Poikkesimme katselemaan kauniita maisemia. Kartano on yksityiskäytössä, mutta kirkon alue ja kaunis järvenranta ovat ihailtavissa.
We also visite a nice place Orisberg. There were really lovely sceneries.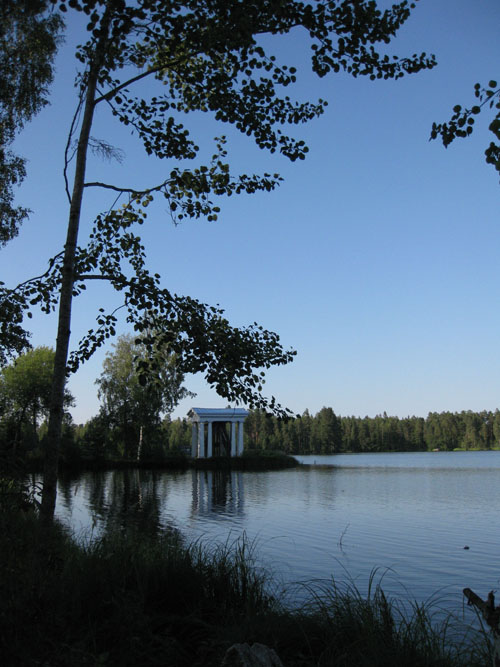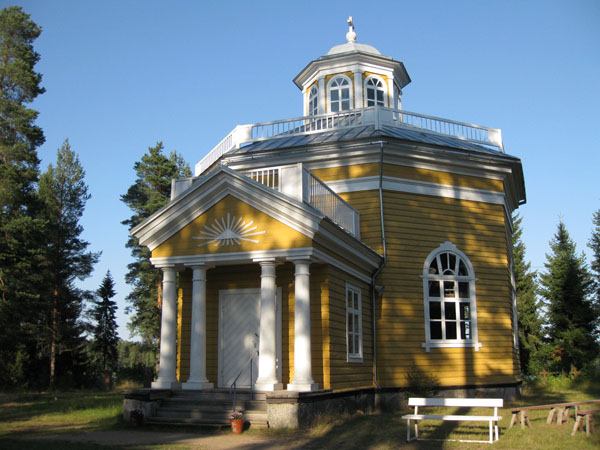 Maanantaina palattiin Porin kautta kotiin. Marin "La Nuova Pergolassa" oli mukava pistellä. Kiitos piirakkaohjeesta, täytyy kokeilla :)
On Monday I came back to home, but before it I visited Mari and her lovely summer room "La Nuova Pergola".
Nyt onkin ollut harvinaisen pisteliäitä vierailuita – viime viikolla olin Irmelin luona pistelemässä ja ihania kukkia ihailemassa. Kiitos mukavasta illasta Irmeli, Maarit ja Mari!
Last week I visited Irmeli. We stitched with her, Mari and Maarit. What a nice evening!11
Ja vielä on pistelytapaamisia tiedossa ennen kuin loma loppuu :)
And there are cross stitch meetings to come before the summer holidays are over…