Olen ihastellut ystävien nukkekoteja ja miettinyt, josko itsekin sellaisen tekisin. Eräänä iltana mieleeni juolahti, että haluaisin, että nukkekodissani olisi satuaiheisia asioita. Siitä voisi tulla vaikka satukauppa ja sen nimeksi tulee Faabeli. Oli kuitenkin niin hankala miettiä pelkkiä satuaiheita, että siitä tuli sitten lelukauppa, jossa myydään kaikenlaisia satuihin liittyviä asioita, mutta myös leluja.
Ensi töikseni tilasin Riimikosta pienen kauppahuoneen. Kaupan omistaja Iiris-neiti on tehnyt pikkuhiljaa remonttia. Tapetit ovat Presentosta, lattiaparketti Minimaailmasta, samoin valaistus Minimaailmasta. Nyt on kauppahuone valmis, huomenna laitetaan lisää kalusteita paikoilleen ja sitten tavaroita hyllyihin. Iiris on toiveikas, että kauppa saadaan auki jouluksi :)
My friends have so nice doll houses and I have thought that I would like to have one too. This is my new toy shop "Faabeli". I ordered the house from Riimikko. Wall papers are from Presento, parquet and lights are from Minimaailma. Name of the vender is Iiris and tomorrow she will put more furniture in place and also some toys. She hopes that the shop can be opened before Christmas.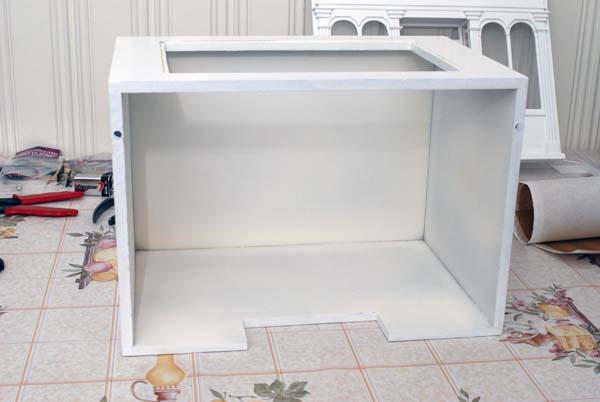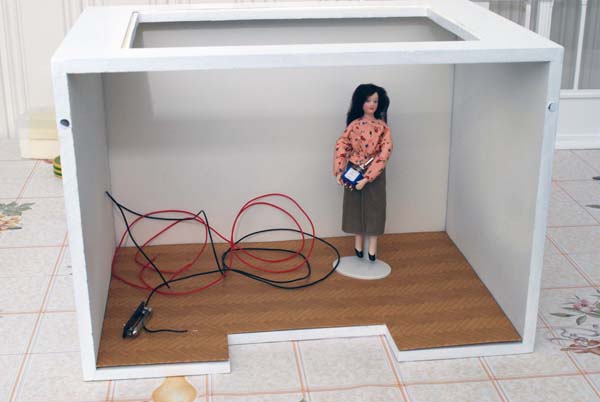 Parketin sovittelua ja Iiris miettii kaupan valaistuksia.
New parquet, Iiris thinks how the lights could work.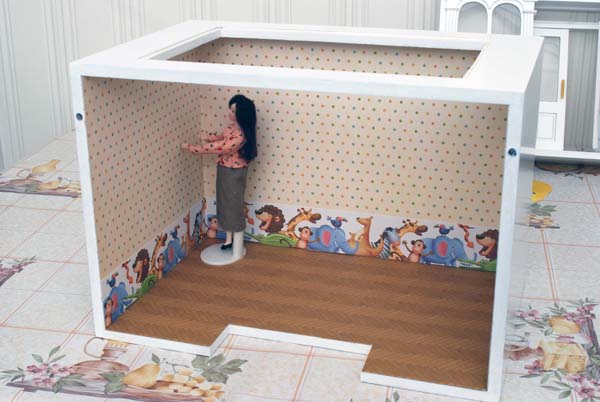 Tapiseerausta.
Iiris puts wall papers.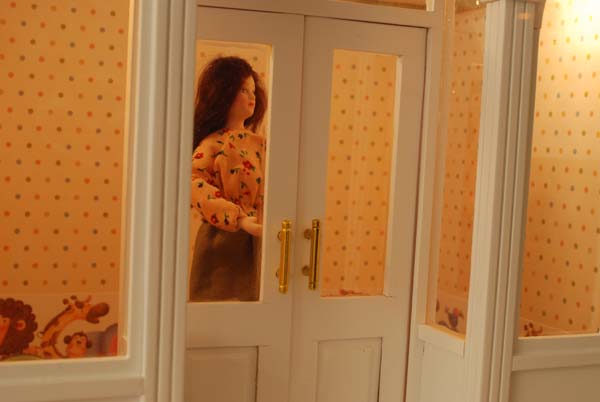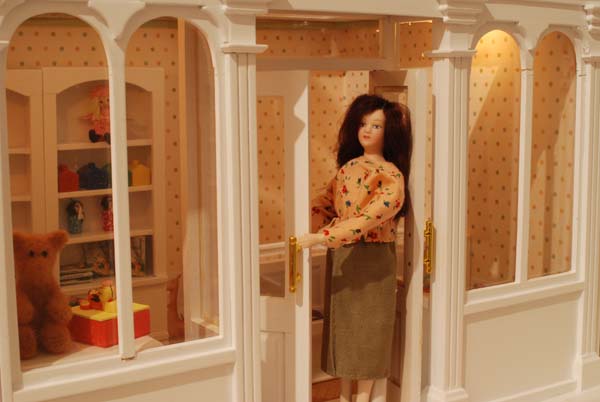 Valaistus asennettu.
The lights are ready.