Pakettien avaus aamuisin on jatkunut. Viidentenä päivänä sain punasävyisiä tilkkuja, kuudentena päivänä pienen pyöreän pisteltävän liinan, seitsemäntenä päivänä ihanan väristä lankaa (väri Ho! Ho! Ho!), kahdeksantena päivänä kauniin puisen sydänkoristeen ja siilinauhaa. Ja tänä aamuna sain pikkuruisia peittoja tai mattoja lelukauppaan myyntiin. Kiitos Mari!
I have had lovely gifts to open these days. Fabrics, a little table cloth, lovely colored thread (color Ho! Ho! Ho!), heart decoration and some carpets to the dolls house. Thank you Mari!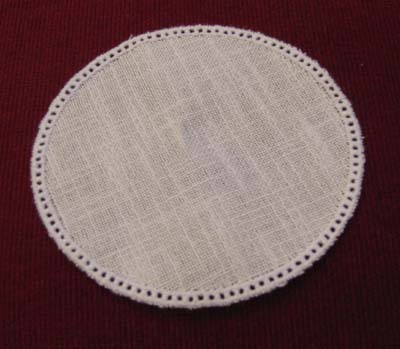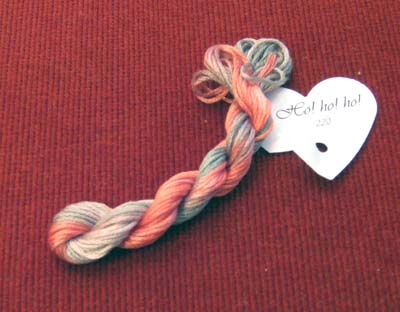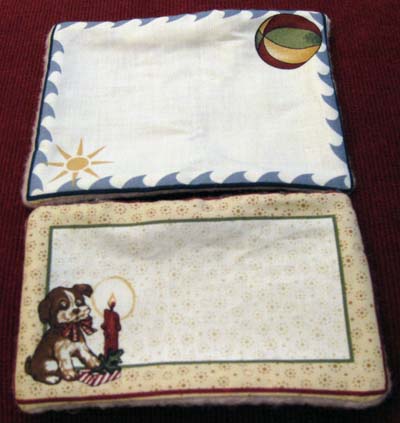 Eilen vietimme Kirsin luona perinteisiä ristipistopikkujouluja suurella joukolla. Voi miten mukavaa oli nähdä vanhoja tuttuja ja uusia tuttavuuksia. Meillä oli myös pikkujoulupakettien vaihto ja minä sain Katrin tuoman paketin. Pitsipuola, lankaa, malli, kangasta ja mitä kaunein joulutyyny! Kiitos Katrille tonttuna toimimisesta :)
Yesterday we had Christmas party at Kirsi's home. What a nice party!! I got this lovely package from Katri. Lace, thread, design, fabric and really lovely Christmas pillow!