Lelukauppias Iiris on harmissaan, kun tavarantoimittajat eivät ole saaneet toimitettua tavaraa hänen kauppaansa. Nyt meinaa joulukauppa mennä sivu suun. Vielä on muutama päivä aikaa saada kauppa auki ennen joulua…
Tässä esittelyssä lelukaupan valaistus. Valaisimina on kaksi pientä hehkulamppua ja virtalähteenä toimii 9 V paristo. Lamppujen ja pariston välissä on yhteinen katkaisija. Sähköjohto on pujotettu mehupillien sisälle. Vasempaan ylänurkkaan on porattu pieni reikä, josta johdot viedään takaseinään kiinnitettyyn laatikkoon.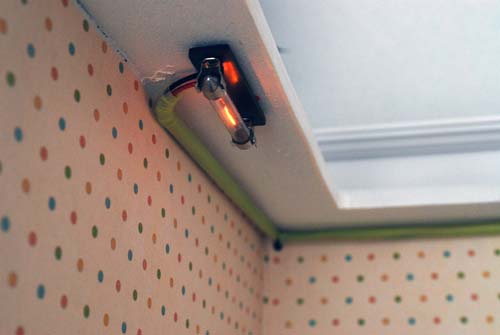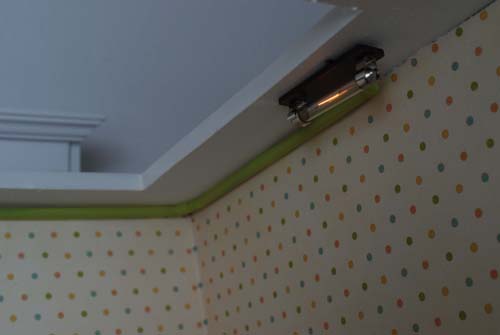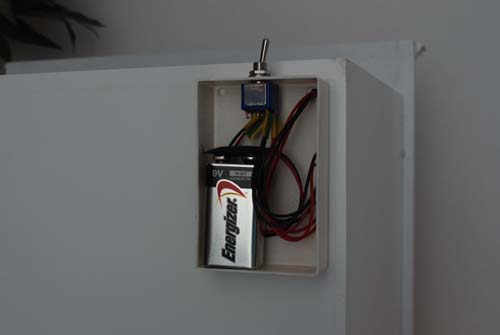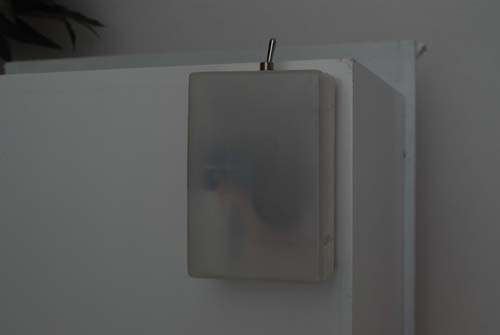 Here are some photos of the lights in my little toy shop.