Uuden blogini kunniaksi ajattelin järjestää pienen arvonnan. Palkintoja on kaksi. Voit osallistua jompaan kumpaan tai molempiin arvontoihin. Arvonta suoritetaan sunnuntaina 3.4.2011
Because of my new blog I want to give you something. Please tell me if you would like to win yarn or cross stitch designs or both of them. I will draw the names on Sunday 3.4.2011.
1. Trekking-lankaa.
Trekking yarn.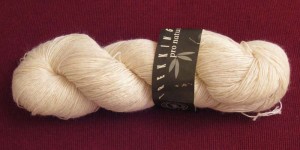 2. Kaksi ristipistomallia.
Two cross stitch designs.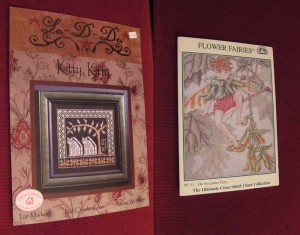 Marja oli antanut minulle tunnustuksen. Kiitos Marja!
I got this award from Marja. Thank you Marja!
Palkinnon säännöt:
1. Kiitä palkinnon antajaa.
2. Kerro 7 asiaa itsestäsi.
Olen jo kaikenlaista tässä vuosien varrella kertonut, mutta tässä jotakin, mitä tuli mieleeni (sekalaisessa järjestyksessä)
Here are some facts of me.
Pidän kaikenlaisista taulukoista. Excel on lempiohjelmani ja mm. sitä koulutin monta vuotta.
I like all kinds of tables. I have worked as an instructor on Excel courses.
Osaan toki uida, mutta haluaisin opetella oikean uimatekniikan.
I can swim of course, but I would like to learn to swim with a right technician.
Olen opiskellut italiaa muutaman vuoden.
I have studied Italian language some years.
En saa viherkasveja pysymään hengissä.
I always kill flowers :(
Parvekkeella olevan pelargonian saan kukkimaan ympäri vuoden.
But I have a plastic flower that blooms all year long.
Olen iloinen siitä, että olen saanut monta uutta ystävää blogien ja tapaamisten kautta.
I am happy about that I have got many new knitting and stitching friends.
Kesä on lempivuodenaikani.
I like summer.
Haluaisin antaa tämän kaikille seuraamilleni blogeille…
I would like to give this award to all blogs I read…
Niina kyseli kommenteissa mahdollisuutta liittyä blogin lukijaksi. Ja olihan se WordPress-blogiinkin mahdollista lisätä tuollainen Lukija-widget.
RSS-syötteenhän saa tilattua vaikkapa klikkaamalla oikean reunan Meta-otsikon alla olevaa "Entries RSS"-linkkiä.
Niina asked if it is possible to follow my blog. There is an "Entries RSS"-link in the sidebar. And I also added Google's reader widget, so you are welcome to join to follow me.