Lensimme viime tiistaina Manchesteriin ja sieltä jatkoimme junalla Bangoriin ja sieltä vielä bussilla Angleseyn saarelle. Matkamme päätarkoitus oli A:n ja H:n torstainen valmistujaisseremonia. He ovat opiskelleet pääaineena meribiologiaa, joten pistelin heille yhteiseksi kortiksi delfiini-aiheisen kortin.
Last Tuesday we had a flight to Manchester and then we traveled by train and bus to Anglesey Island where A and H live. The most reason for our journey was their graduation party. They have studied marine biology, so I stitched them this dolphin card.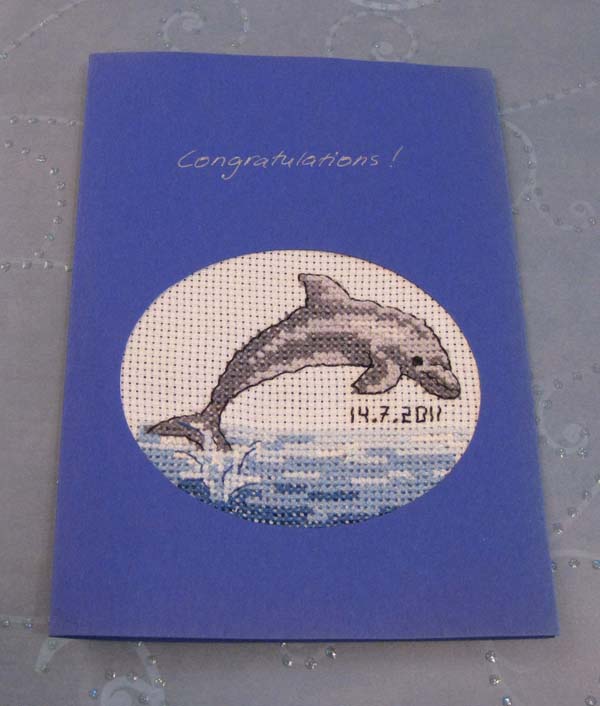 Anglesey on isohko saari ja sieltä löytyy monenlaista maisemaa. A ja H asustelevat maalaismaisemassa lehmien, kanojen, hevosten ja lampaiden keskellä. Kävimme myös Angleseyn merieläintarhassa. A:n ja H:n vuokraisäntien kissa Fat Stan ilahdutti meitä kovasti läsnäolollaan.
Anglesey is quite a big island and there are many kinds of landscapes. A and H live in a nice countryside. There are lot's of cows, hens, horses and sheep. The cat of their landlord was really nice :) We also visited A's working place Anglesey Sea Zoo.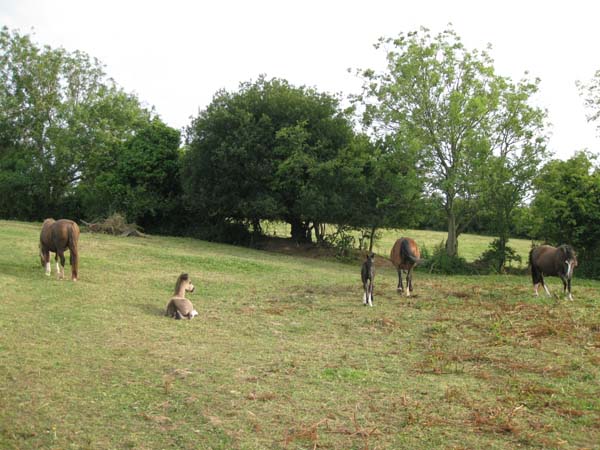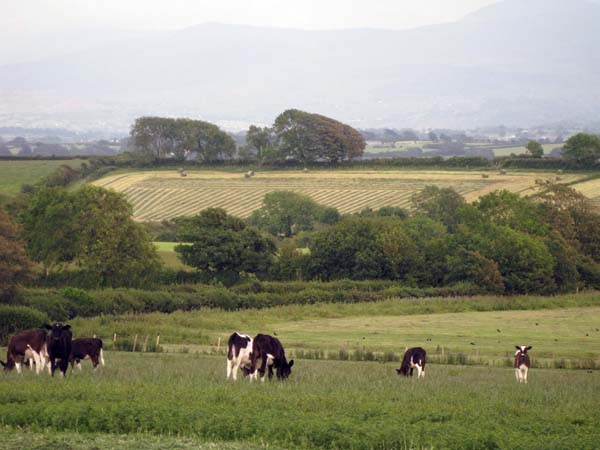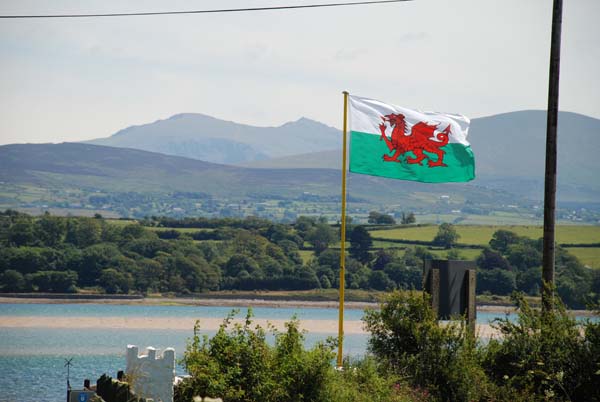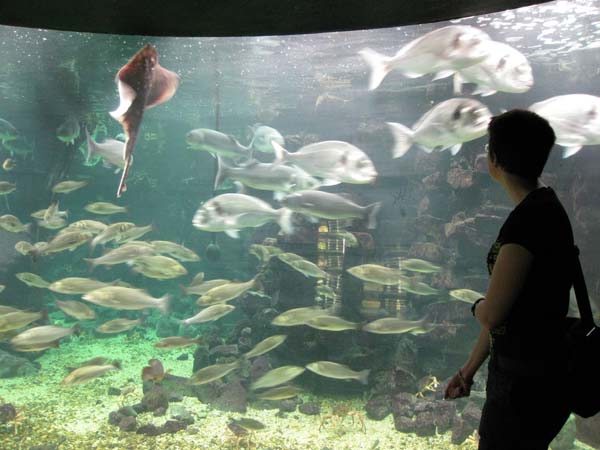 A ja "merimetsä". A and sea forest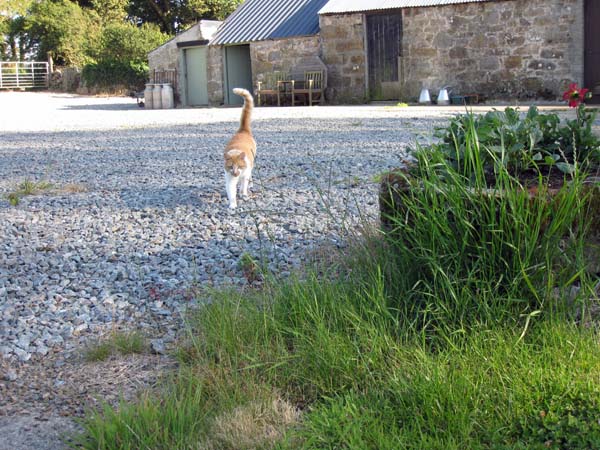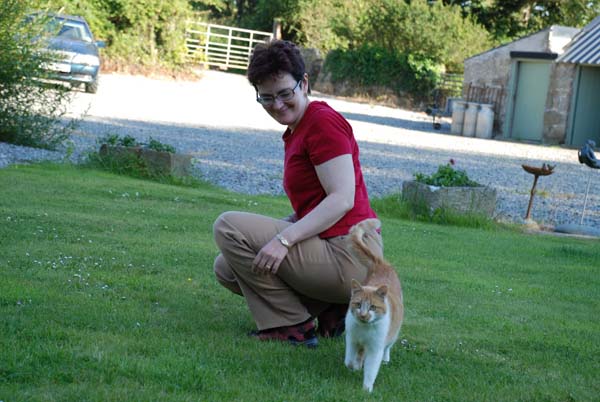 Minä ja Stan. Me and Stan.
Walesissa on hauskoja paikannimiä…
Places have funny names in Wales…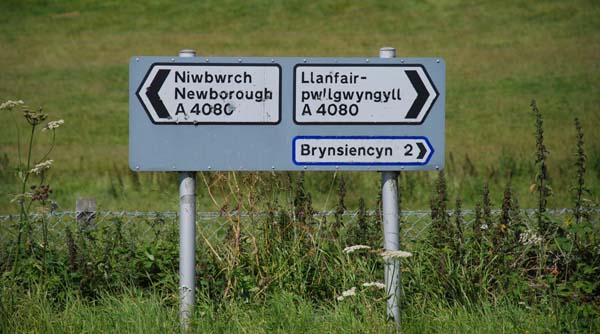 Valmistujaisjuhla oli hieno ja todella juhlallinen. Tilaisuuden jälkeen menimme picnikille Roman Hill -kukkulalle A:n, H:n ja H:n vanhempien kanssa. Kukkulalta on mahtavat näköalat yli Bangorin, Angleseyn puolelle ja Snowdonian kansallispuistoon.
The graduation party was very nice and after the party we went to picnic with A, H and H's parents. There are really nice landscapes from Roman hill. You can see over the Bangor, Anglesey and Snowdonia National park.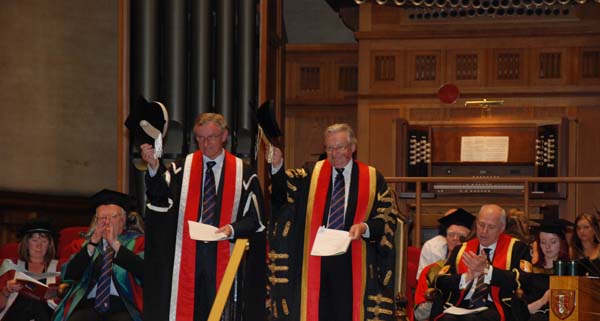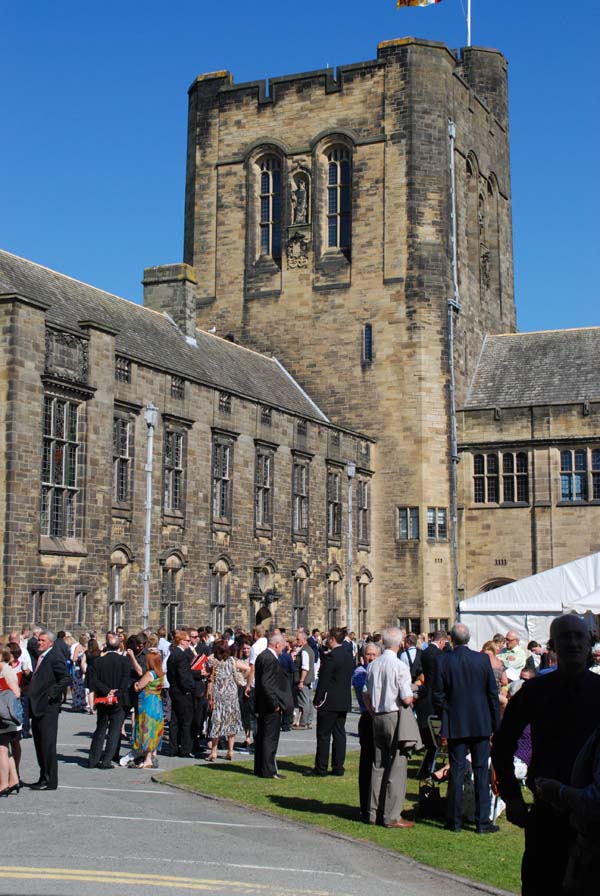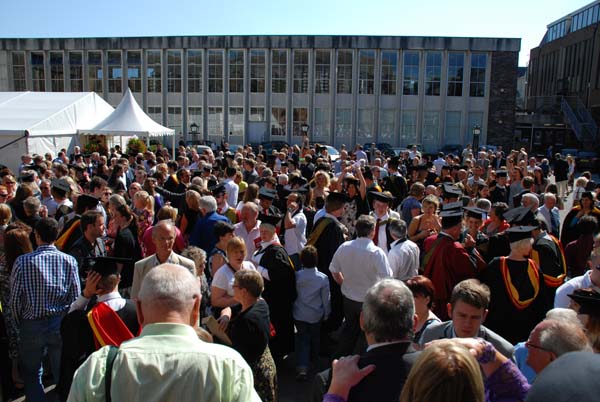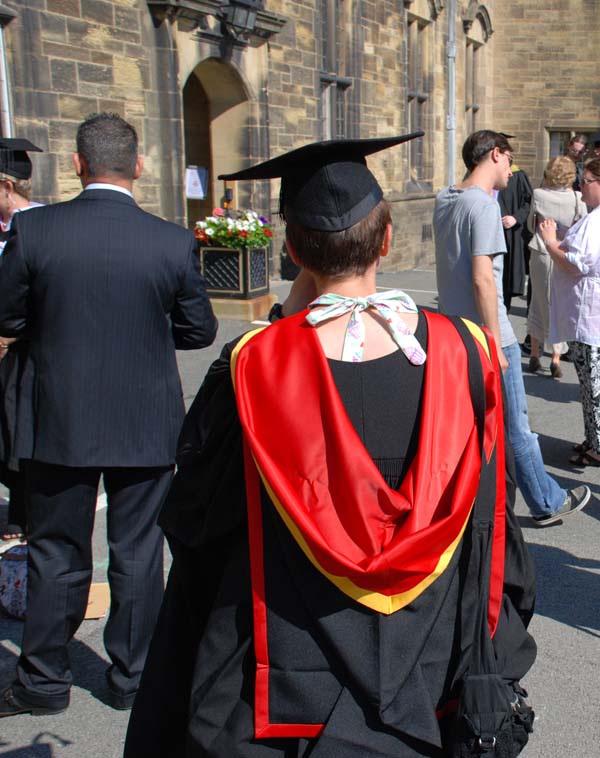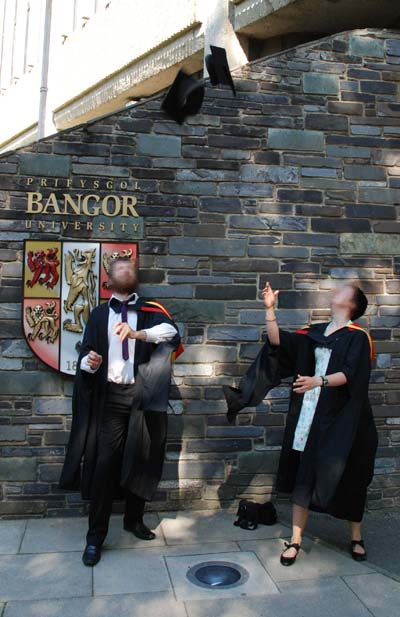 A ja H. A and H.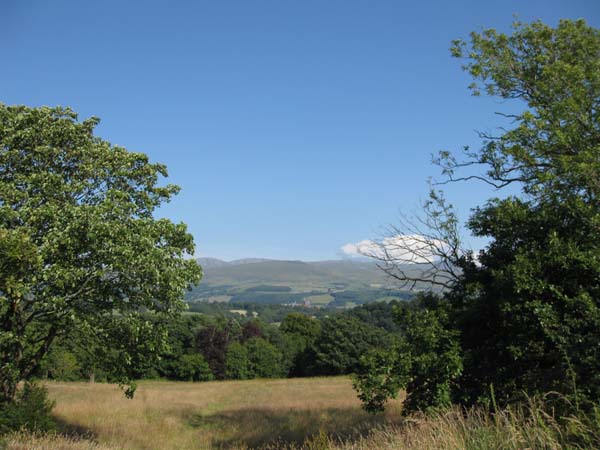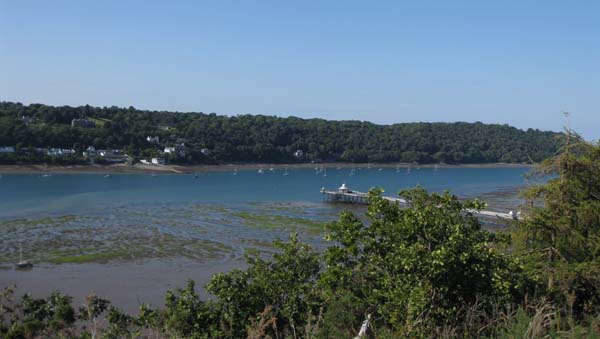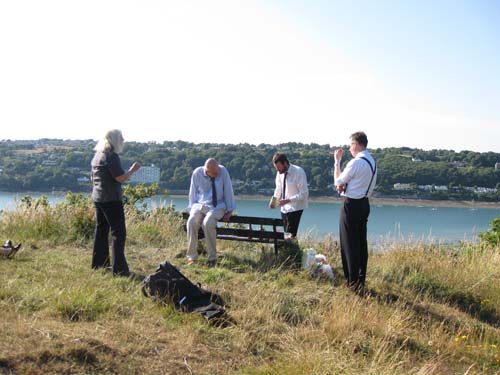 M, P, H ja T. M, P, H and T.
Perjantaina lähdimme Chesteriin ja vietimme siellä kolme päivää. Chester on kaunis kaupunki, jossa on paljon hyvin vanhoja taloja. Katedraali on tosi iso ja vaikuttava. Myös vanha katedraali St. John the Baptist on näkemisen arvoinen. Kaupungin ympäri kiertää muuri ja muurin päällä voi kävellä melkein ympäri koko kaupungin.
On Friday we went to Chester and stayed there for three days. It is really nice city with lot's of old beautiful houses. The Cathedral of Chester is really huge and gorgeous and the ancient cathedral (St. John the Baptist) is worth seeing too.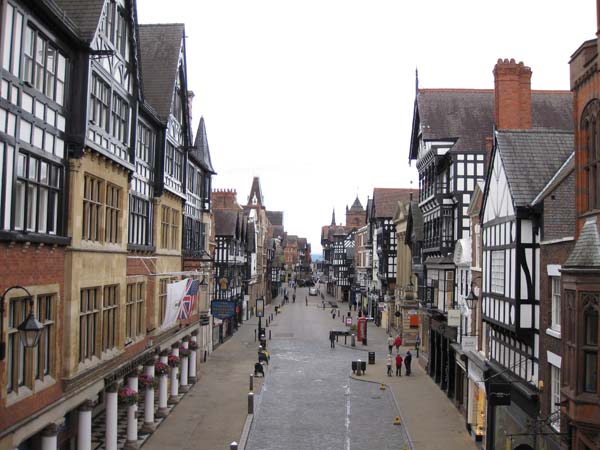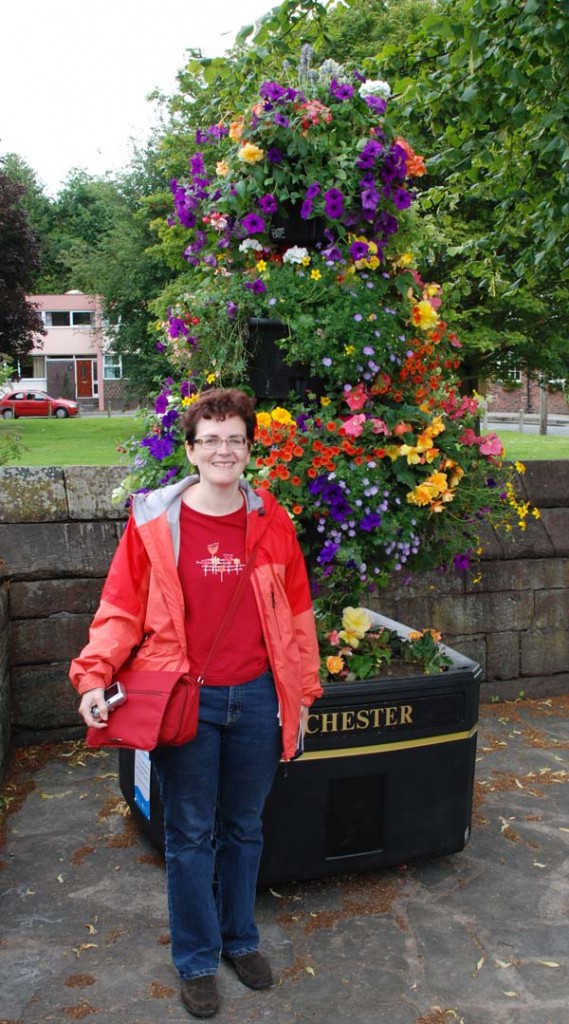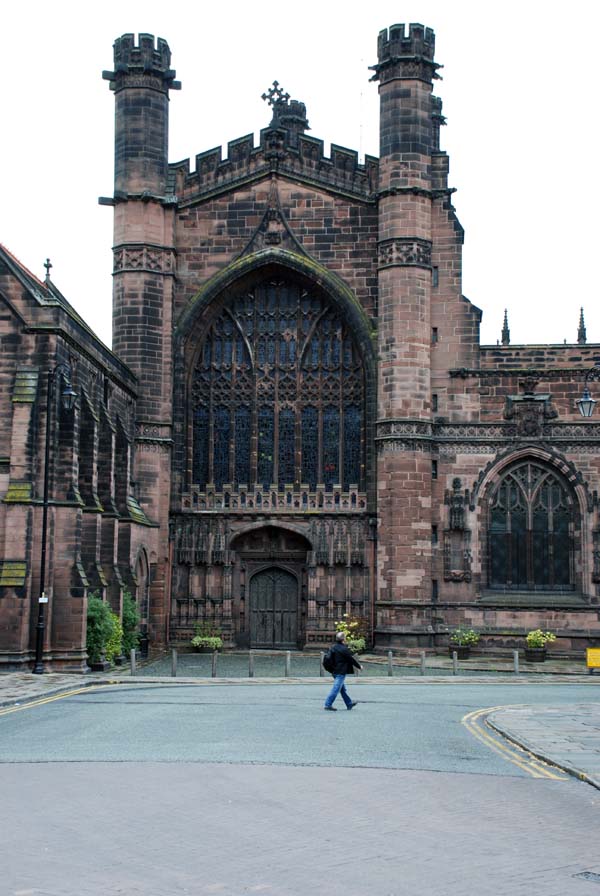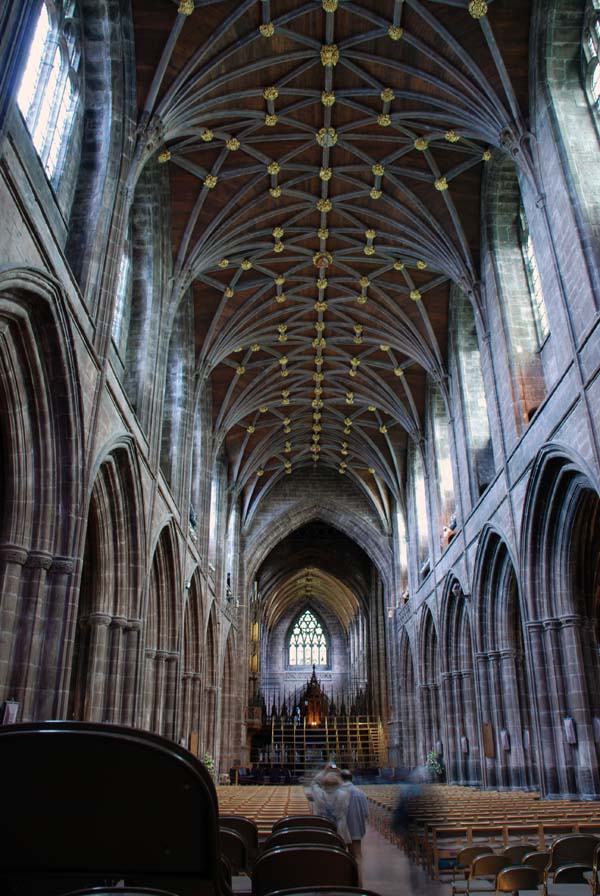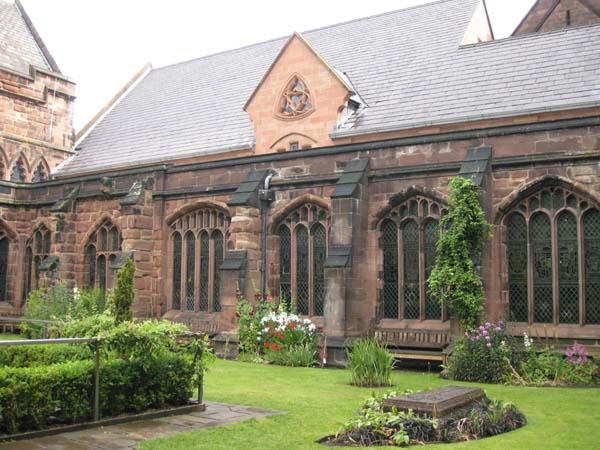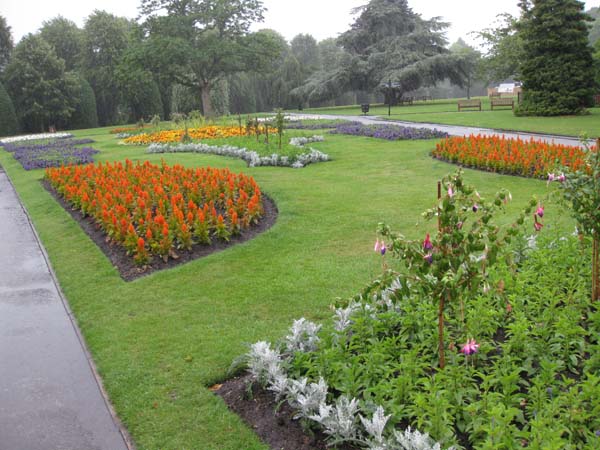 Chesterin eläintarha on pinta-alaltaan Iso-Britannian suurin. Siellä vietimme lauantaipäivän ja läheskään kaikkea emme ehtineet näkemään. Kissamakit, nelisormimangustit ja pikkupandat olivat juuri niin ihania kuin olin kuvitellut niiden olevan. Myös pensaskoirat (bush dog) olivat mielettömän suloisia. Ne hölkkäsivät jonossa ympäri aitaustaan. Yksi lähti matkaan ja toiset lähtivät seuraamaan. Pingviinit, lepakkoluola, servaalit tuli nähtyä ja paljon muuta.
The Chester Zoo is the most largest zoo in Great Britain (the area). We spent whole Saturday there but we hadn't time to see anything. But we saw what we mostly wanted (ringtailed lemurs, meerkats, red pandas, penguins, servals, bush dogs, etc.)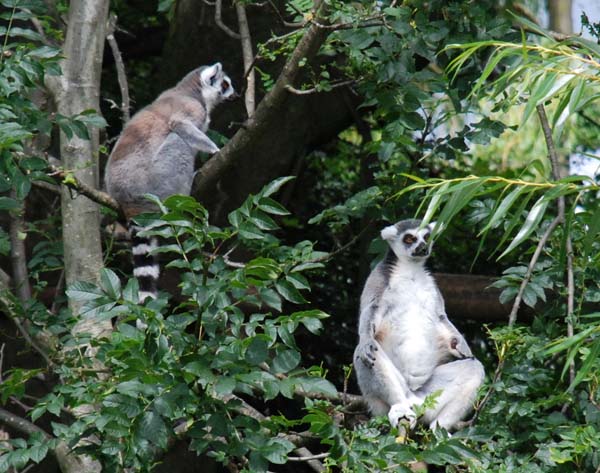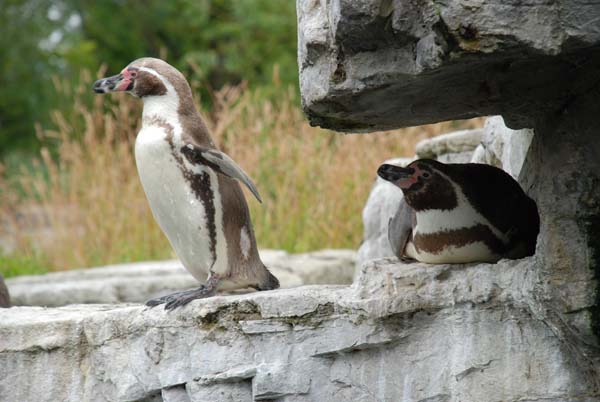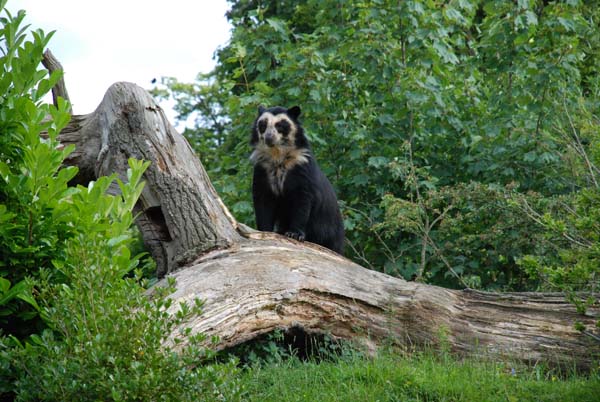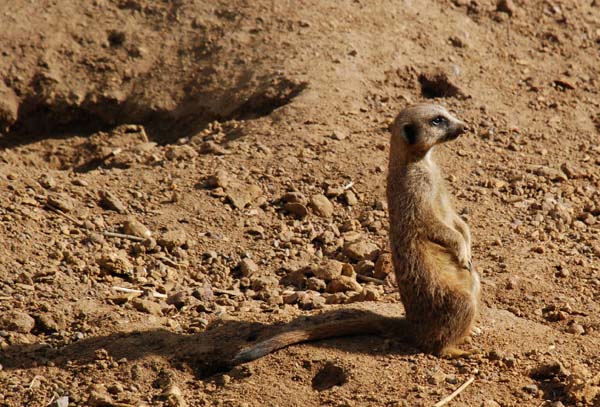 Angleseyssa ja Bangorissa ilma oli ihan mahtava. Aurinkoista ja lämmintä. Chesterissä kaksi ekaa päivää olivat säältään vaihtelevia (ihan ok), sunnuntaina satoi koko päivän, mutta ei se kauheasti haitannut.
The weather in Anglesey and Bangor was really nice, sunny and warm. In Chester first two days were partly sunny but on Sunday it was raining all the time. We had good raining coats, so it didn't matter.
Mouse ystävällisesti selvitteli minulle käsityöliikkeitä Bangorin ja Chesterin lähellä, mutta minulla ei kuitenkaan tullut tilaisuutta mennä niihin. Chesterissä löysin kangaskaupan Liberty Bell, jossa oli paljon ihania kankaita. Ostin muutaman kankaan ja vähän nappeja. Lehtikioskista valitsin Cross Stitcherin ja Cross Stitch Crazyn. Lisäksi käsityöaiheinen ostos oli sormustin, jossa on Cheshire catin kuva (Liisa ihmemaassa -kirjojen irvikissa).
Mouse was really nice and friendly and watched me some addresses of handcraft shops. Thanks Mouse!! However I hadn't time to visit them. However I found nice quilting shop Liberty Bell and bought some fabrics and buttons. I also bought two cross stitch magazines.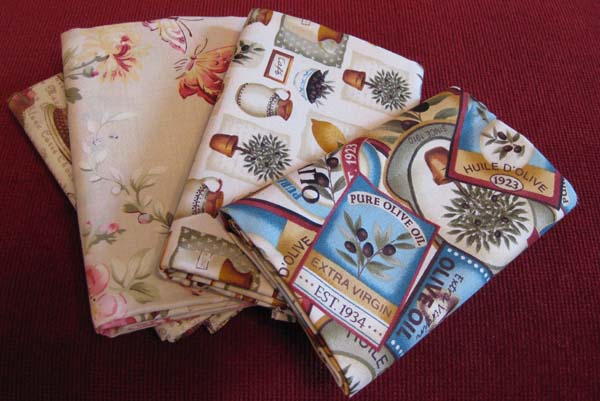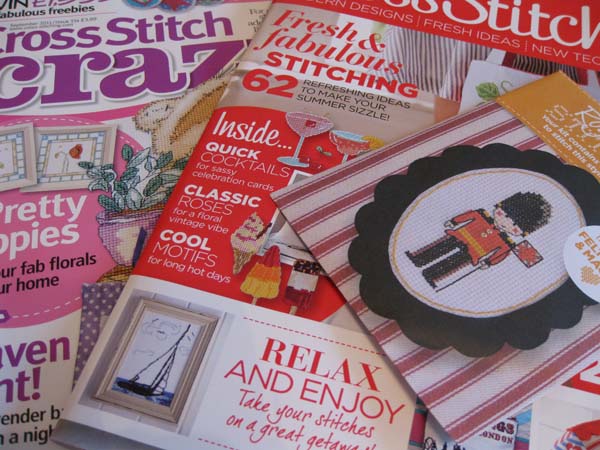 Lentomatkoihin liittyi sellainen hauska yhteensattuma, että menomatkalla Machesteriin lennettiin samalla lennolla HJK:n jalkapallojoukkueen kanssa ja paluulennolla Bangor City FC:n kanssa :)
There was a funny co-insidence. There was a HJK Helsinki football team in the same flight with us to Manchester. And when we came back home, there was Bangor City FC in the same plane with us :)
Kotona odotteli nimpparilahja Maaritilta. Ihania malleja hän oli minulle lähettänyt. Kiitos!
At home there was a gift waiting for me. Maarit had sent me these nice cross stitch designs. Thank you!