Eilen sain ihanan kesäyllätyksen Ninnulta. Hän oli pistellyt minulle pienen kissatyynyn – toisella puolella kissa ja toisella kissan tassu. Täytteenä pussukassa on laventelia ja se on pistelty laventelinväriselle pellavakankaalle. Kiitos Ninnu, ihana yllätys!

I got this lovely cat pillow from Ninnu. The pillow is filled with lavender and stitched to linen (color lavender). Thank you Ninnu, this was really nice surprise!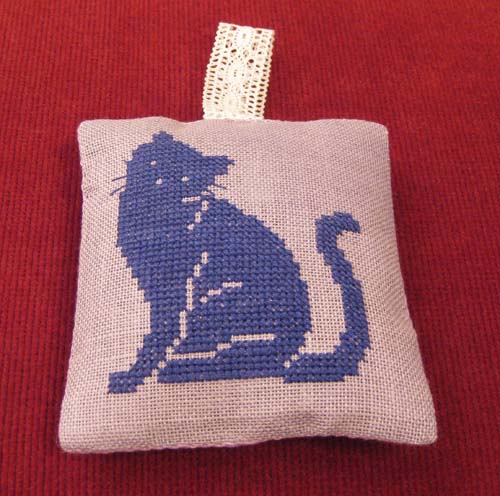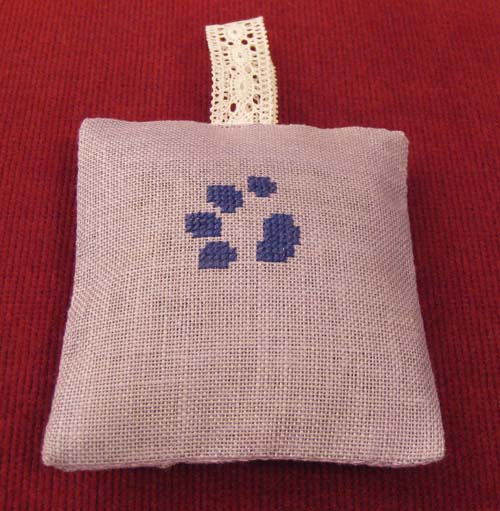 Olen hiukan aloitellut suurprojektia: Chatelainen "The Tuscany Town Mandala". Tässä eka kuva.
I have started Chatelaine's "The Tuscany Town Mandala". Here is the first photo.