Edit: Ihania arvontoja Lennun blogeissa: Violarium ja Lennun tekeleet!
Kävimme taas ruukinkyliä ihastelemassa ja samalla kuvaamassa uutta myssyäni. Onni suosi minua Friikan avajaisarvonnassa ja voitin kaksi kerää Pompon-lankaa, kaksi kerää kauniinpunaista Schachenmayr Bostonia ja kaksi kerää Regian sukkalankaa. Myssyvalikoimani on säälittävä ja ajattelin, että Bostonista voisin neuloa itselleni myssyn. Sitten Ravelrystä ohjeita etsiskelemään ja sieltä löytyi kiva baskerityyppinen myssy (Baskenmütze). Tein näitä itse asiassa kaksi – toinen on isompi ja toinen pienempi. Itse pidän pienemmän ja sitä ruukkireissulla kuvailin. Luulen, että teen näitä vielä turkoosina ja keltaisena – niin ihania värejä tuossa Bostonissa on. Koostumukseltaan lanka on 70 % akryyliä ja 30 % villaa. Yllättävän mukavan tuntuista, vaikka on noin akryylistä. Koittakaa kestää näitä ruukkikuvia :) Ruukit vaan ovat minulle mieluisia retkeilypaikkoja.
Today we visited some lovely villages in Southern Finland and took some photos of my new cap. I was lucky to win some yarns from Friika and I made this "Baskenmütze" from Schachenmayr Boston. I like this cap a lot and I am going to knit it from yellow and maybe turquoise yarn too. Actually I knitted two red ones, one is a gift and another is for myself.
Kirjakkala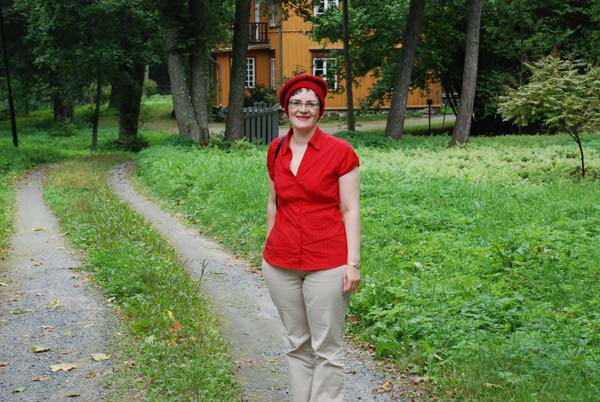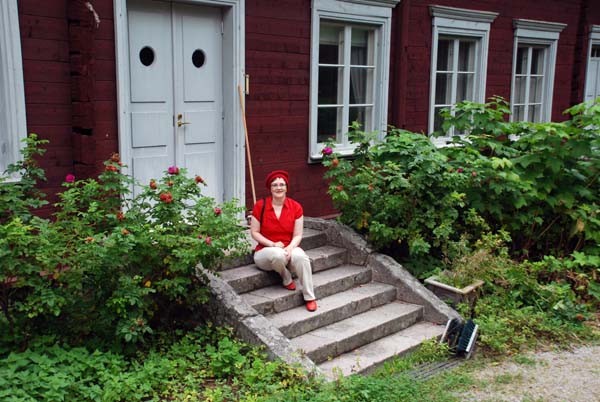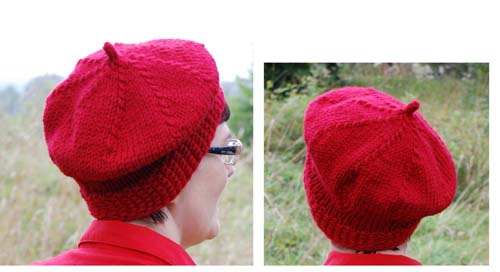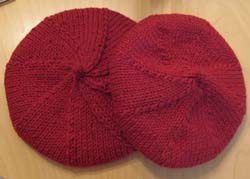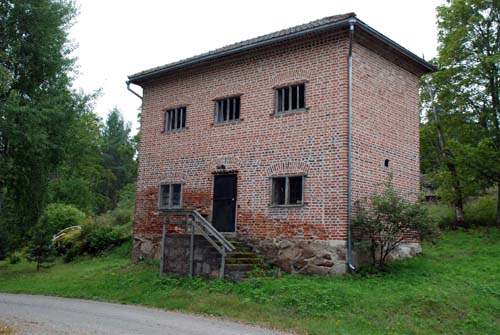 Teijo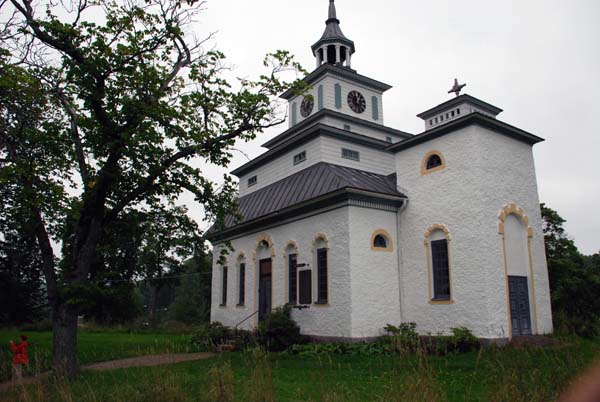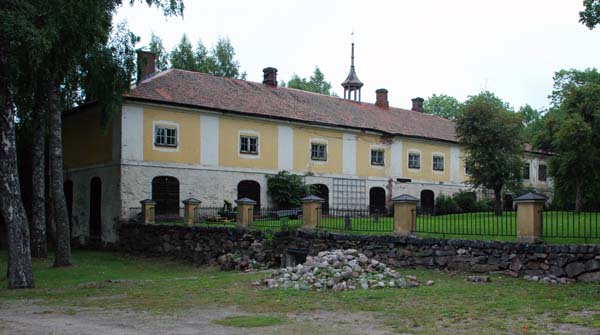 Mathildedal