Postista tuli ilmoitus saapuneesta paketista. Lähdin pakettiani hakemaan mukanani kangaskassi, mutta pakettipa olikin niin iso, ettei se mahtunut kassiin. Paketti oli Talvikeijulta ja se oli ihan huikean ihana. Kysymys on Pretty exchanges -blogin Vaihtuvat vuodenajat -vaihdosta. Paketissa oli todella, todella kaunis pistelty koristetyyny, Tralalan lumiukkomalli, upeaa ruudullista pellava-aidakangasta ja vielä suloisen lämpöinen ja kauniinpunainen fleece-peitto, jonka voi kietoa jaloille, kun tekee ristipistoja. Kiitos ihana Talvikeiju. Paketti oli todella mieluinen!
I got a big package from my seasonal exchange friend "Winter fairy". The exchange was really really nice. I got a lovely little pillow, Tralala's design, fabric AND a nice and warm blanket! Thank you Winter fairy, I really like your choices :)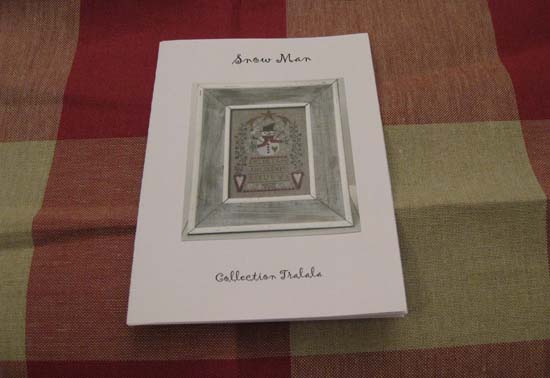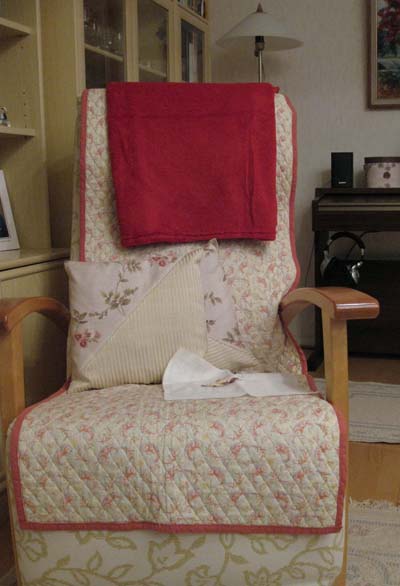 Mari vietti eilen synttäreitään ja pistelin hänelle pikkutyynyksi Mankamintan blogista löytämäni ruusupuutarha-ilmaismallin. Nyt kun yritin mallia linkittää, niin tuli ilmoitus, että Mankamintan blogi on poistettu.
Mari had her birthday yesterday and I stitched her this little pillow. It is a freebie from Mankaminta. It seems that Mankaminta blog does not exist any more.