Sovimme Lumiruusun kanssa synttärivaihdosta. Oman ihanaakin ihanamman pakettini sain helmikuussa. Nyt oli Lumiruusun vuoro viettää synttäreitä ja pistelin hänelle Victoria Samplerin "Where stitchers gather" mallin mukaan saksikoristeen. Viimeistelin koristeen kahdeksankulmion muotoon – se tuntui helpommalta kuin pyöreä koriste… Kääntöpuolella on koristeena helmikauppa Blingistä ostamani "jalokivikukka". Kuvat eivät kyllä ole kovin onnistuneet. Paketin muusta sisällöstä en ottanut kuvaa, mutta sen näkee Lumiruusun blogista. Ensi vuonna sitten uudelleen tämä vaihto :)
Lumiruusu had her birthday and I stitched this little scissors fob for her. The design is from Victoria Sampler's "Where stitchers gather". Have a look at the rest of the gift in Lumiruusu's blog.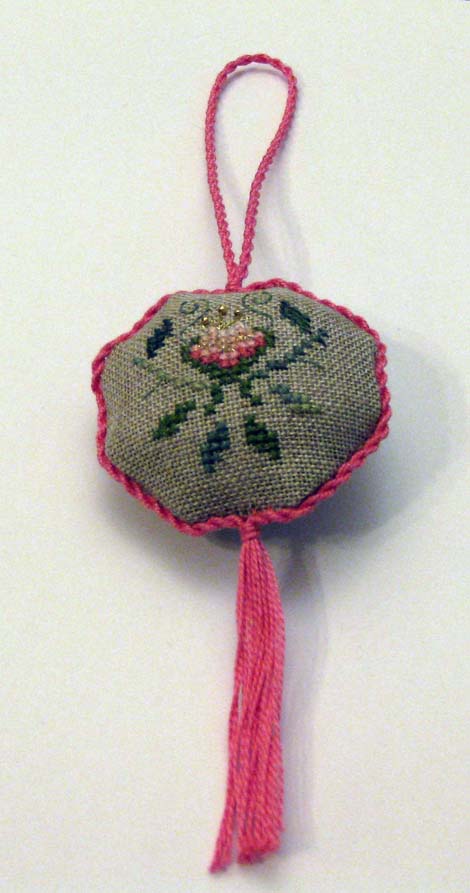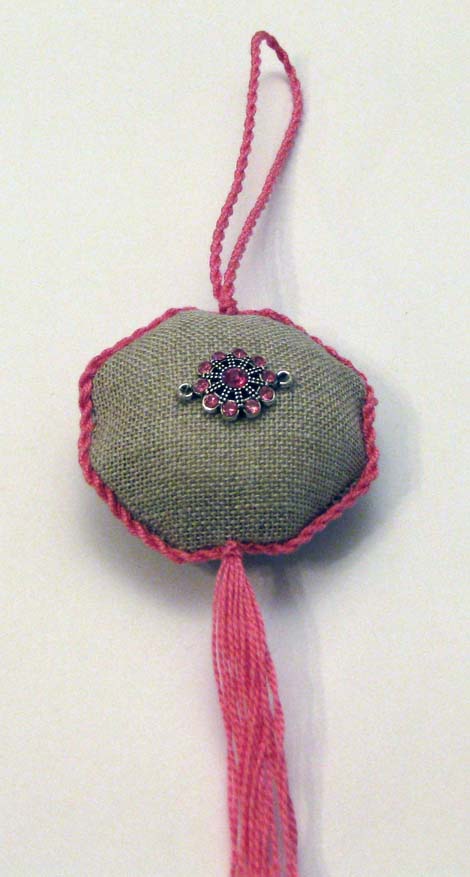 Ilokseni voitin Juulin arvonnassa aivan ihanan laukun. Tämä on niin kauniin värinen ja kauniin mallinen. Tykkään kovasti! Kiitos!
I am so happy about this lovely bag. I won it in Juuli's blog contest. The colors are really gorgeous. Thank you!