Olemme pistelleet ja ommelleet vuosien varrella jokusia peittoja ystävien iloihin ja suruihin. Tällä kertaa yllätimme Maijan ja Virpin. Peitot annettiin ristipistoviikonlopussa.
We have stitched some quilts for our stitching friends for there happiness or sadness. This time we surprised Maija and Virpi.
Maijan peitossa oli aiheina ruusut ja Margret Sherryn kissat. Minun pistelemäni kissa on "Twelve days of Christmas" -sarjasta "Five golden rings". Maijan peiton kokosi Kirsi.
Roses and Margaret Sherrys' cats for Maija. I stitched "Five golden rings" from "Twelve days of Christmas" series.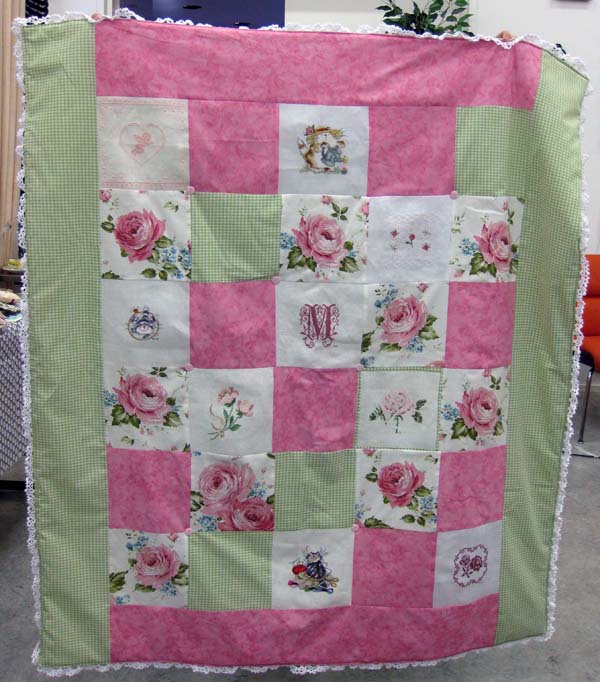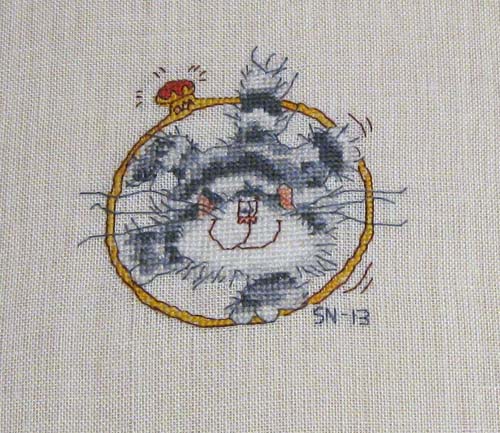 Virpin peiton aiheeksi valittiin puutarha. Puutarhassa kukkii monenlaisia kukkia ja lentelee perhosia ja lintuja. Minä pistelin laventelin. Virpin peiton kokosi Ressu.
Garden was the subject of Virpi's quilt. I stitched lavender.