Ihana kesä ja mansikat ovat täällä :) Juhannuksena innostuin pistelemään ja viimeistelemään töitä. Pistelin Cross Stitcherin mukana tulleen avaimenperän ja Irmelille tuliaiseksi pienen tyynysen (malli Kirsin Love to Stitch -freebie). Lisäksi viimeistelin yhden jutun, joka ei ole vielä perillä vastaanottajalla, joten ei siitä vielä sen enempää. Eilen oli Irmelin luona ristipistotapaaminen ja vein tosiaan tuon pikkutyynyn tuliaisiksi. Oli todella ihanaa istuskella Irmelin kauniiden kukkien keskellä terassilla. Ilma, ilta ja seura olivat mitä lepposimmat.
The summer and strawberries are here :) I have stitched quite a lot. Some of the stitchings are however still secret. But here are the key ring from Cross Stitcher and a little pillow that I made for Irmeli. The design of pillow is a Love to stitch -freebie.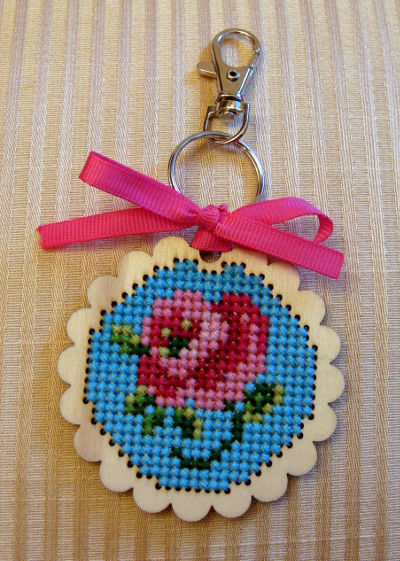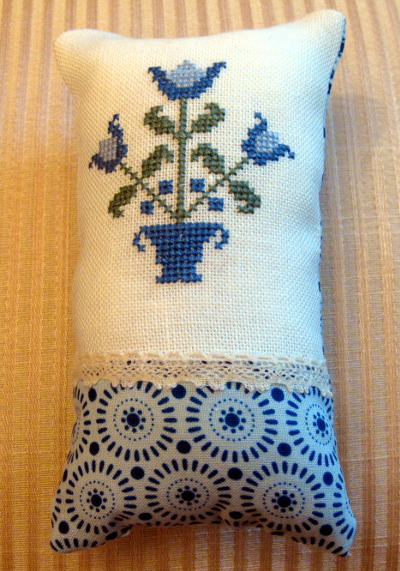 Tänään sain tosi mieluisaa yllätyspostia – Jennimari lähetti tällaisen suloisen muffinsikoristeen minulle. Kiitos <3 Tämä on todella ihana. I got really nice gift today – Jennimari sent me this lovely decoration! Thank you <3 I really like this.