Edellisessä kirjoituksessa mainitsemani lähetys on ollut saajallaan perillä jo jonkin aikaa. Elikkä Irmelin ja Maaritin kanssa yhteistyöprojektina teimme Jennimarille tyynyn. Kukat ovat Ellen Maurer -Strohin kuukausikukkia (ilmaismalleja). Vasemmanpuoleisin kukka on Irmelin pistelemä, kesimmäinen Maaritin ja oikeanpuoleisin minun. Minä ompelin tyynyn kasaan ja ompelussa oli vähän vaikeuksia… Mutta loppu hyvin, kaikki hyvin :)
Irmeli, Maarit and I stitched this pillow for our friend Jennimari. The flowers are freebies designed by Ellen Maurer-Stroh.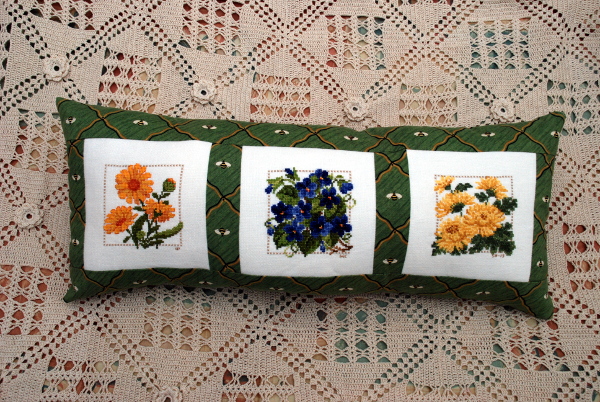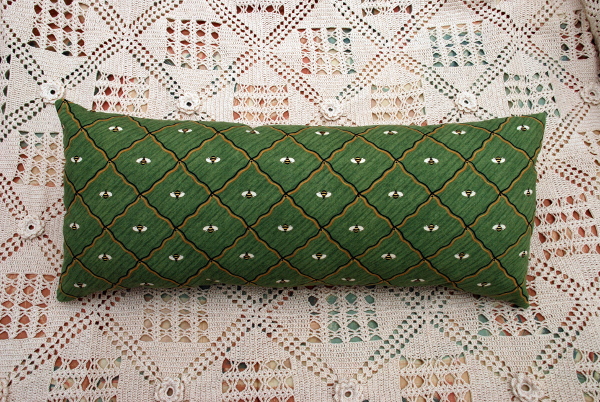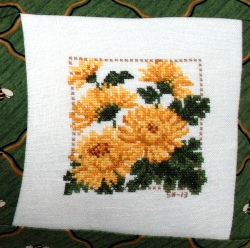 Marin luona kävin kyläilemässä parisen viikkoa sitten ja vein hänelle tuliaisiksi pienen tyynysen. Tällä kertaa Kirsin Color Me Flower-freebien väreiksi valikoituivat lilan sävyt.
This little pillow is for Mari. The design is of the pillow is Love To Stitch -freebie (again).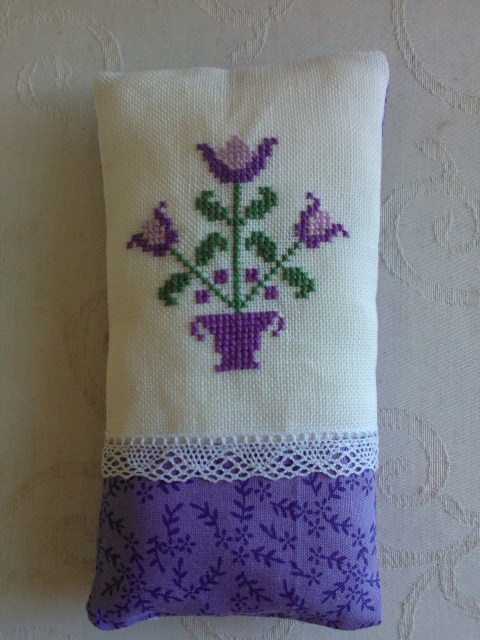 Anni tykkää turkoosin sävyistä ja ompelin hänelle syntympäivälahjaksi tilkkukassin. Kassi on melkein toisinto Kirsille taannoin ompelemastani
laukusta.
This bag I sewed for Anni. The bag is quite similar to the bag that I earlier sewed for Kirsi.