Maaritille pistelin Kirsin Colour Me Flower -mallin kesäisissä karkkiväreissä. Tykkään mallista, kuten on varmaan käynyt jo tässä ilmi – tämä on jo kolmas pistely tällä mallilla.
I stitched this Colour Me Flower -freebie for Maarit. This time bright summer colours.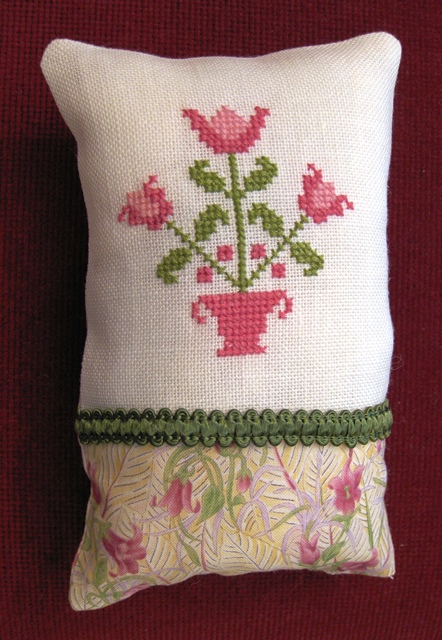 Maanantaina kävin Kirsin ja Emman luona kylässä Katrin kanssa. Meillä oli tosi mukava päivä ja erityisen ihanaa oli, että pikku Victoria viihtyi niin hyvin sylissäni. Olin ihan otettu :) Vein Kirsille tuliaisiksi pienen kisutyynyn.
I visited Kirsi and Emma with Katri. We had really nice day and I was so happy to meet Kirsi's little kitten, Victoria. I stitched this little pillow for Kirsi.