Sovimme Kirsin kanssa loka-marraskuun vaihteeseen kissa-aiheisen vaihdon. Vaihdossa piti lähettää projektipussi ja kolme kissa-aiheista lisuketta.
Sain Kirsiltä ihastuttavan pussin. Se on mukavan pieni eli mahtuu vaikkapa käsilaukkuun mukaan. Ja niin kaunis! Lisukkeina oli kissanappi, kangasta ja ihana jouluinen malli. Ja olipa Kirsi vielä laittanut pussiin täytettäkin – sakset, kangasta ja lankaa & neuloja. Kiitos Kirsi, niin ihana kokonaisuus.
We had an exchange with Kirsi. It was supposed to send a project bag and three other things with cat theme. I got this lovely bag and nice gifts. Thank You Kirsi, I like these really a lot.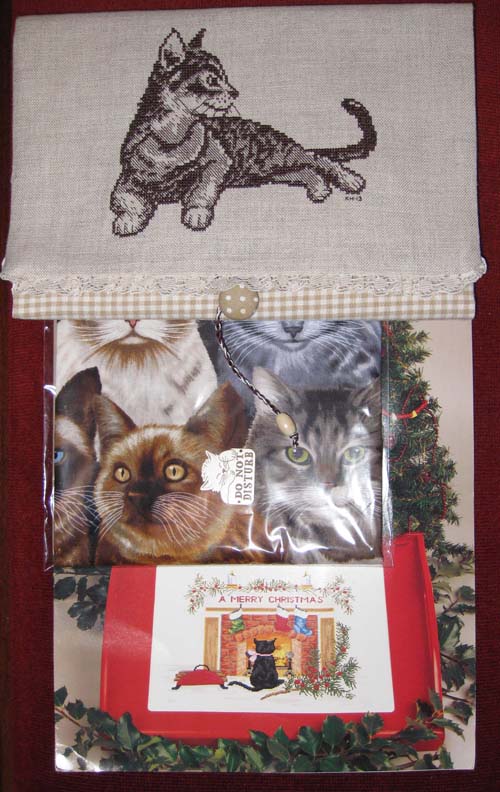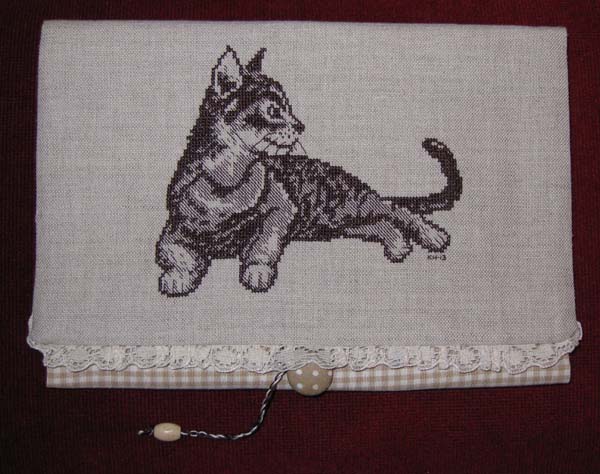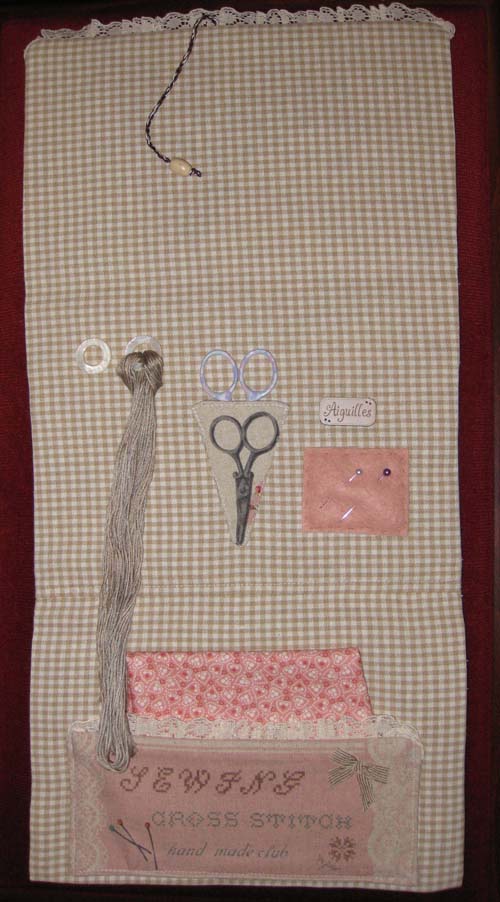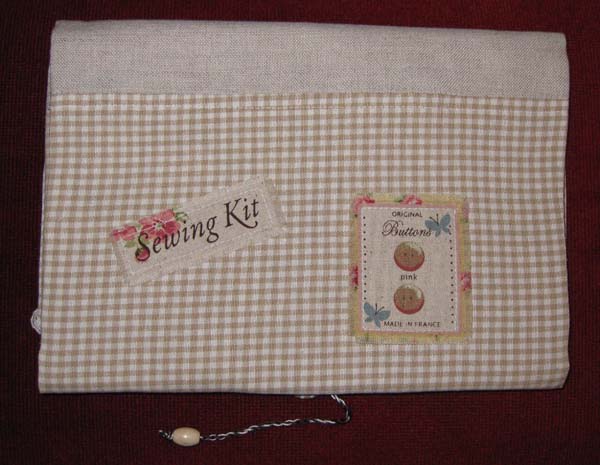 Itse pistelin Bent Creekin kissarivin. Jaoin rivin pussin etu- ja kääntöpuolelle. Lisäksi pistelin Kirsin Victoria-kissan näköisen kissan ja Purr Purr -tekstin pussin yläreunaan. Pistelykangas on Emmulista Weberei Weddigen 30 ct pellava, väri maissi. Kolmannessa kuvassa näkyy vuorikangas, jossa on tassunjälkiä. Lisukkeina oli kissakankainen Tilda-pussukka, kangasta ja malli.
I stitcehd Bent Creek's cat row to both sides of bag and added a black cat with "Purr Purr" -text. The fabric is from Emmuli Oy, 30 ct Weberei Weddigen linen, colour Maize. Other gifts were fabric, cat design and another bag.