Hyvää pikkujoulua! Happy First advent!
Marin ja minun joulukalenteri alkoi taas. Marin ensimmäisestä paketista sain mitä ihanimman jääkaappimagneetin – suloinen Beatrix Potterin Tom Kitten. Eikö olekin söpö reunustusnauha tässä!
Here is my first advent calendar gift from Mari. Isn't it cute!!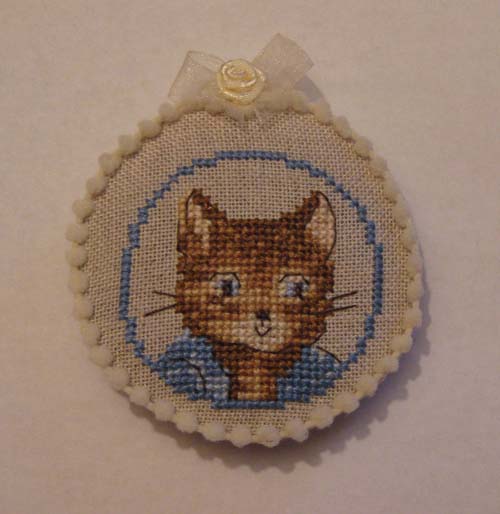 Itse pistelin Marin ekaan pakettiin Raymond Briggsin lumiukon. Malli on kirjasta The Snowman in Cross Stitch. Siinäpä onkin kirja, jossa on vaikka kuinka monta ihanaa lumiukkomallia.
And I stitched her this Snowman pillow. The design is from the book "The Snowman in Cross Stitch". There are lots of nice Snowman designs in that book.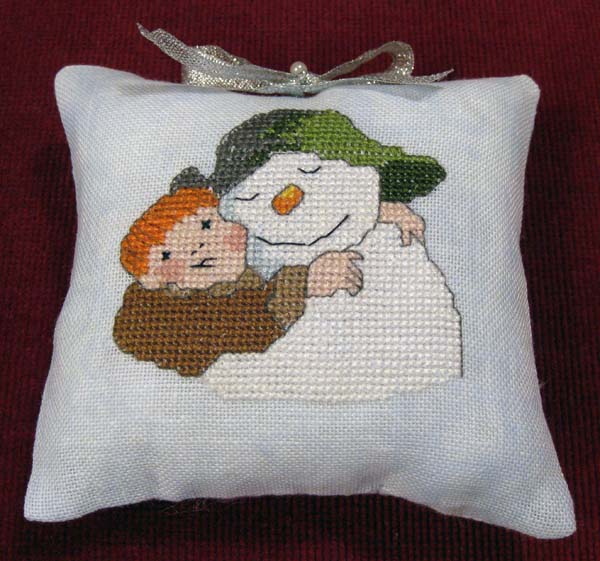 Kirsille pistelin pikkujoululahjaksi pienen tyynyn. Malli on Ursula Michael Designin. Eikös ole vähän Victorian näköinen kisuli tässä.
This little cat pillow (design from Ursula Michael Design) I stitched for Kirsi. The cat in the pillow looks like her cat.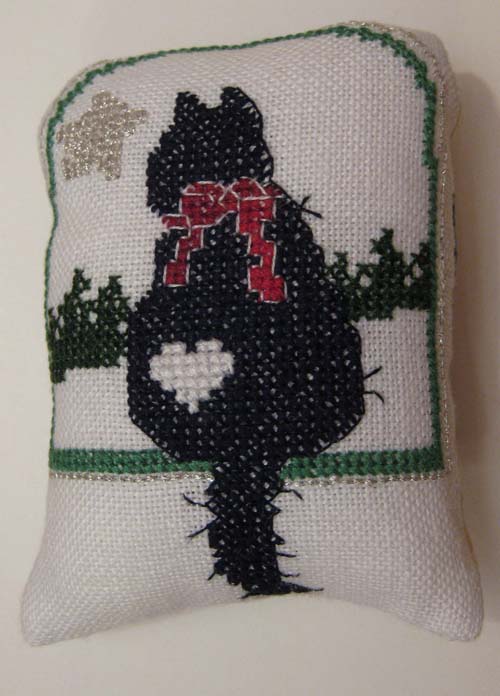 Ressulta sain pienen soman joulusukan. Kaunis pistely ja hieno tuo reunusviimeistely.
This cute little Christmas Stocking I got from Ressu.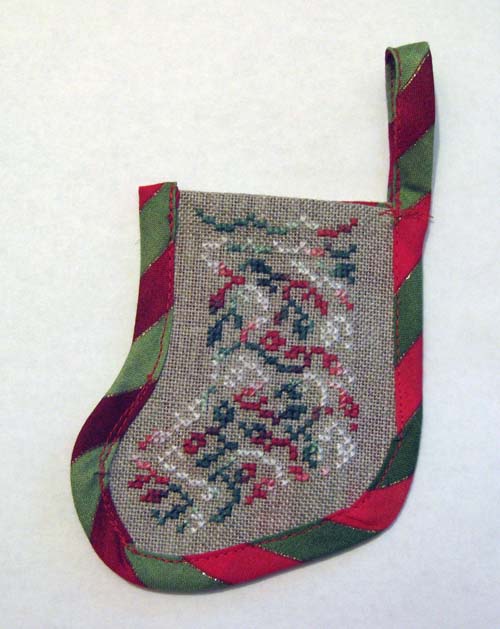 Outi sai minulta pikkuruisen pororoikon. Kuva on lainattu Outilta, kun unohdin itse ottaa kuvan.
This little Reindeer decoration is for Outi.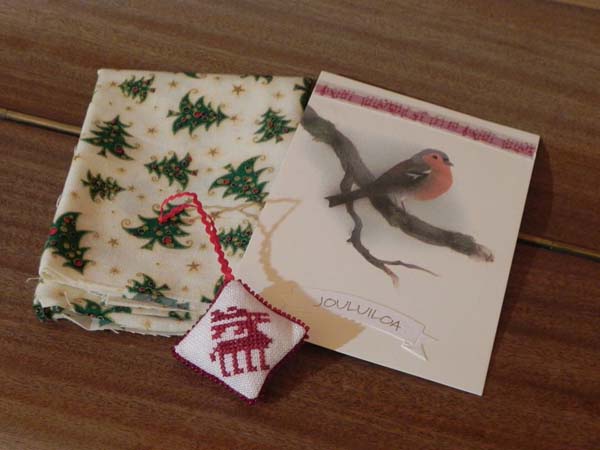 Nukkekotikerhon jouluvaihtoon pistelin "Turun tuomiokirkon". Minusta se näyttää aika paljon tuomiokirkolta ja joulukuusikin on jo tuotu siihen edustalle. Malli on osa ilmaismallia, jota en nyt tähän hätään tähän löytänyt.
I stitched this little framed picture for dollhouse group exchange.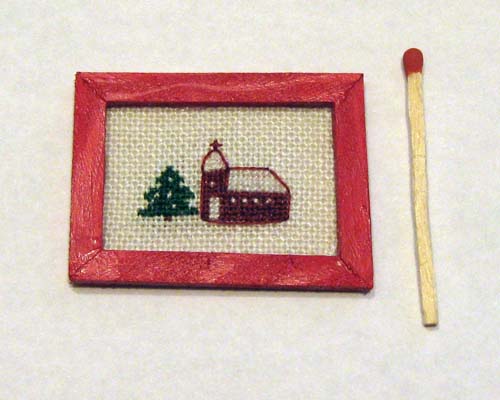 Itse sain nukkekotikerhon pikkujouluvaihdossa Ninalta kauniit pienet tyynyt, pikkuruisen kukkakimpun ja jouluista kangasta.
I got these nice pillows and flowers from Nina.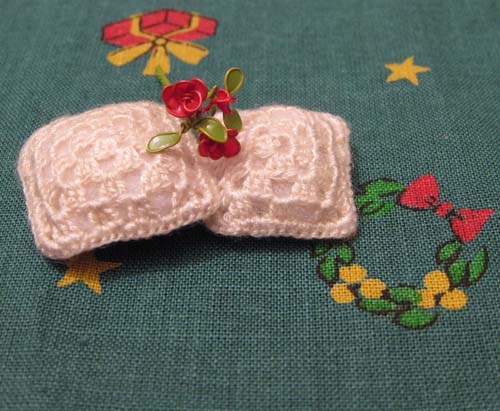 Tässä on vielä pari käsityötä, joita en ole tainnut blogissa esitellä. Elikkä tämmöinen pikkuruinen kissataulu ja huovutettu kissa. Taulun malli on Felicity Pricen kirjasta "Needlepoint 1/12 Scale".
And still… here is a framed cat picture and felted cat. The design of the picture is from the book "Needlepoint 1/12 Scale".