Aamujen kohokohta on ollut paketin avaaminen – paketeista on paljastunut Pisa-muistilehtiö, Tommi-kissa tyynynen, kissa-aiheinen mallikirja ja pieni suloinen linturoikko. Kiitos Mari!
I have got these nice gifts from Mari. Two nice ornaments and the book with cat designs. Thank You Mari!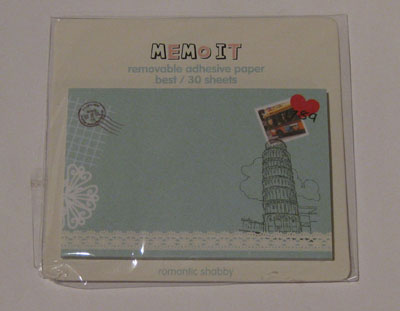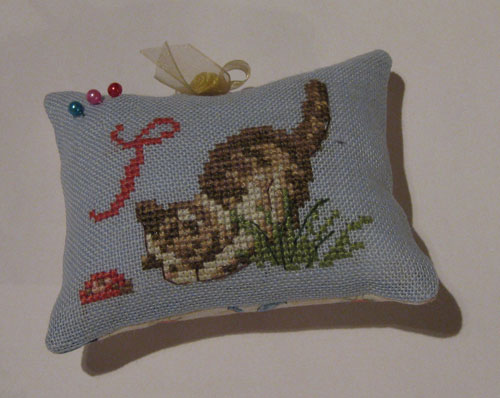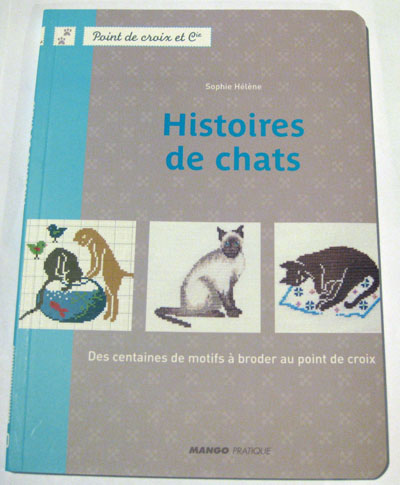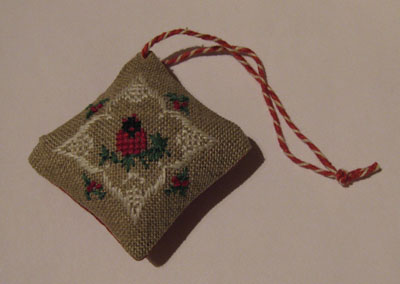 Marille antamissani paketeissa on ollut muutaman päivän ajan punahilkkateema. Tässä ompelemani neulatyyny.
Mari has got some Red riding hood thins. Today she got this little pin cushion.