Marin jouluaaton paketissa oli kaunis avaimenperä ja Tralalan ihana punahilkkamalli ja nauhaakin vielä. Meinasin tilata saman mallin Marille, mutta olivat loppuneet Casa Ceninasta, kun tein sinne tilausta. Ihana, ihana joulukalenteri!!
Mari had stitched me a nice key fob. I got also lovely Tralala design and ribbon.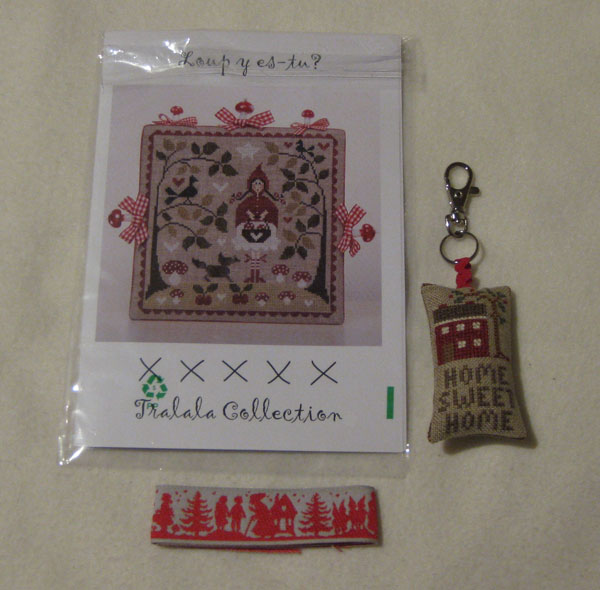 Irmeliltä sain suklaata, tosi kauniin jouluisen tyynyn ja mallin. Kiitos :)
From Irmeli I got nice little pillow, design and chocolate. Thank you Irmeli!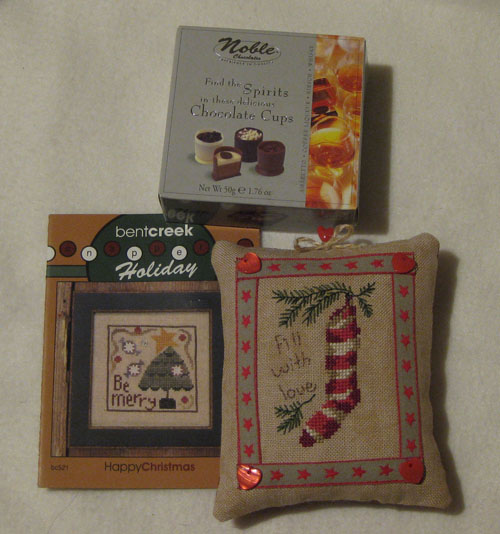 Maaritin paketista löytyi paljon ristipistoaiheisia asioita – tiskirätti, lautasliinoja, mallivihkonen, kiva kisupistely yms. Kiitos Maarit!
These lovely things I got from Maarit. What a nice cat pillow. Thanks.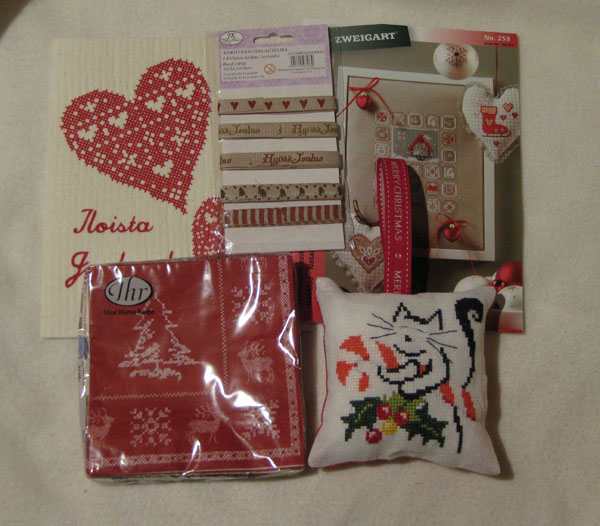 Annilta toivoin ristipistolehteä, kun ovat Britanniassa niin paljon edullisempia kuin Suomessa. Hän oli ostanut tämän Cross Stitch Goldin. Siinä olikin pari tehtävälistalle siirtyvää mallia.
This Cross Stitch Gold magazine is from my stepdaughter. Thanks Anni!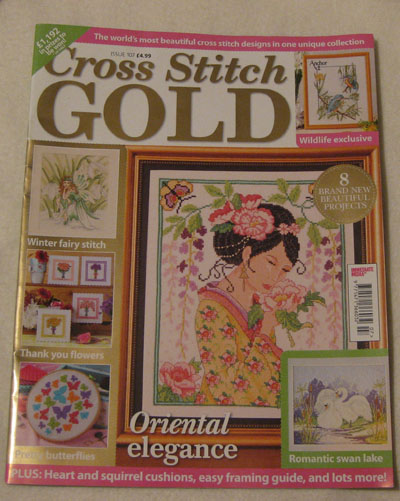 Äidille ompelin kaksi pannulappua.
These pot holders I sewed for my mother.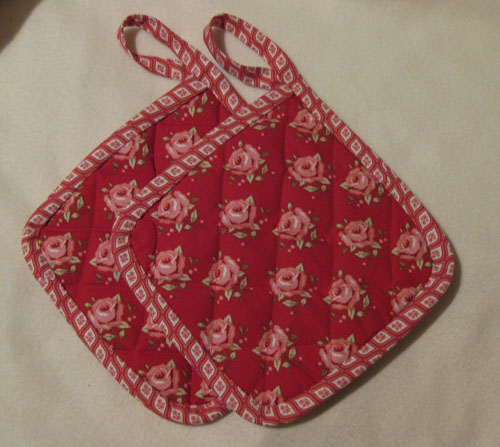 Irmelille ja Maaritille pistelin molemmille Little House Needleworksin Cardinal Winter -mallin tyynyksi.
Irmeli and Maarit both got Cardinal Winter, LHN from me.