Vietin synttäreitä tässä taannoin. Voi mitä ihanuuksia sainkaan lahjoiksi :)
I had a birthday and look, what lovely presents I got!
Maaritilta sain suloisen Perminin kissakitin.
This nice cat kit is from Maarit.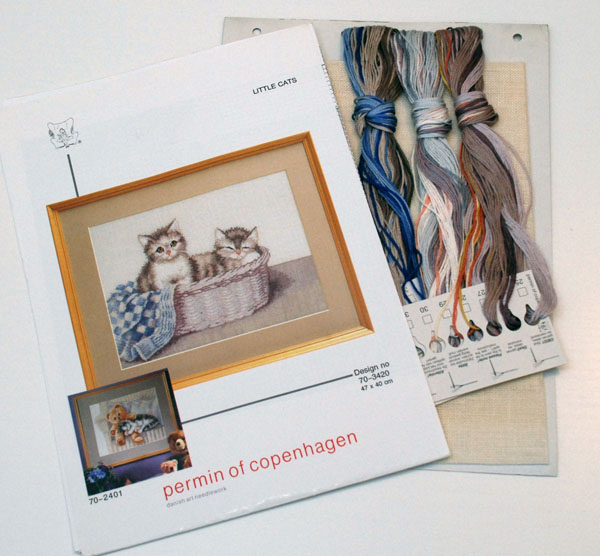 Tämä ylisöpö joulusukka on Marilta. Ihailin Marin sukkaa joulun aikaan ja nyt sain oman :)
This super cute stocking is from Mari.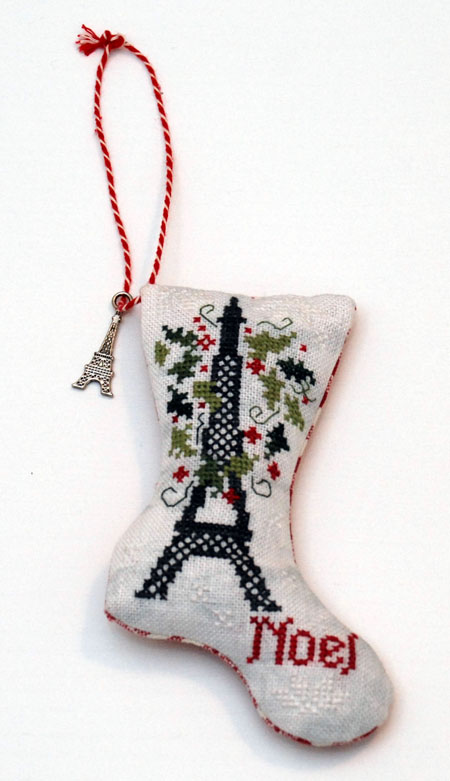 Irmeliltä sain kauniin lintutaulun, matka-aiheisen ristipistokirjan ja kaikkea ihanaa.
This lovely bird picture is stitched by Irmeli. I got also Around the world cross stitch book and many other lovely things.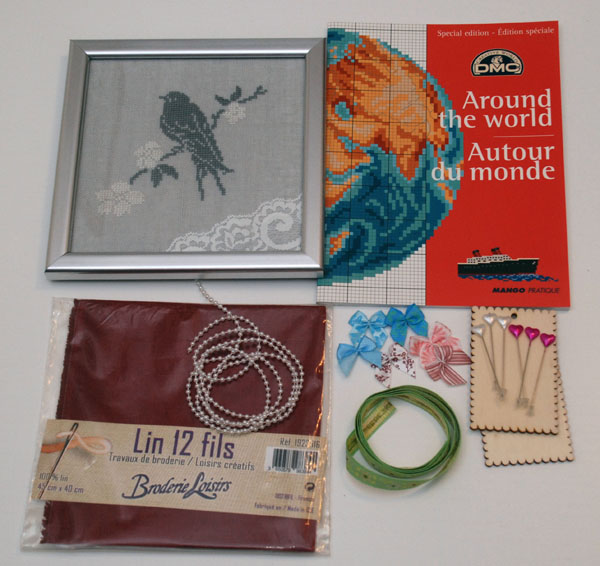 Ja viimeisenä, mutta ei vähäisenä :) Lumiruusun paketti. Siinä oli niin paljon über-ihanaa tavaraa, että niitä piti jakaa useampaan kuvaan. Finnmarin kauniita koriste-esineitä, hempeää vaaleanpunaista, ihania ristipistomalleja ja suloinen saksikoriste saksineen. Ja tietysti Maijamaisen runsas, kaunis kortti :) Vaihtoaiheena oli Pariisi, kuten kuvistakin käy ilmi.
And then… presents of Lumiruusu. There were so many gorgeous things that I had to take many photos. Look at these cuties!