Olen vähän neulonut ja virkkaillut toisten neulomia tilkkuja yhteen. Tässä kevään aikana valmistuneita neuleita – raitasukat, huovutetut tossut Joki-langasta, sukat Janne-langasta, lapaset Jannesta ja Nallesta. Sinisävyiset sukat ja lapaset ovat menossa Veskelyksen lastenkotiin Vaaka ry:n hyväntekeväisyysprojektin kautta. Lisäksi olen yhdistellyt Vaaka ry:n tilkkuja yhteen. Tilkut ovat olleet minulla tosi pitkään ja vihdoin sain ne koottua peitoksi. Pitäisi vielä toinen peitto saada aikaiseksi.
Here are some socks and mittens that I have knitted. The quilt is for charity.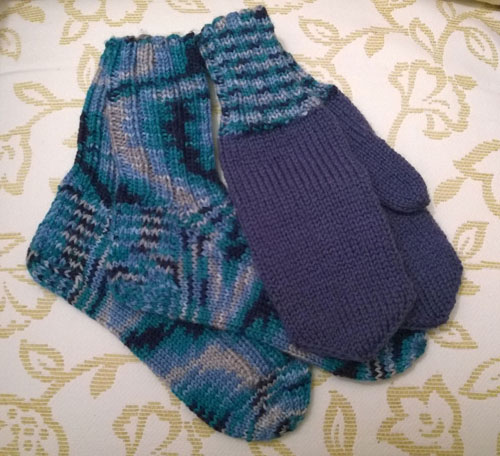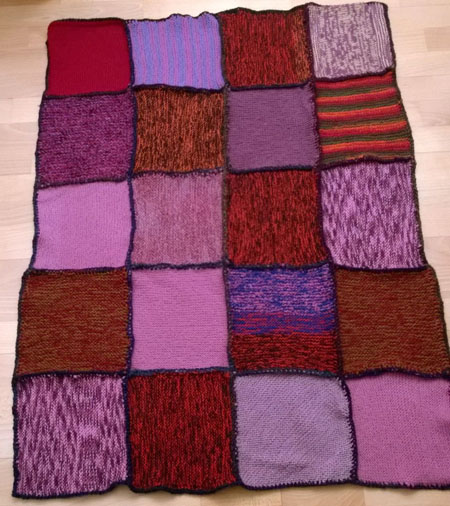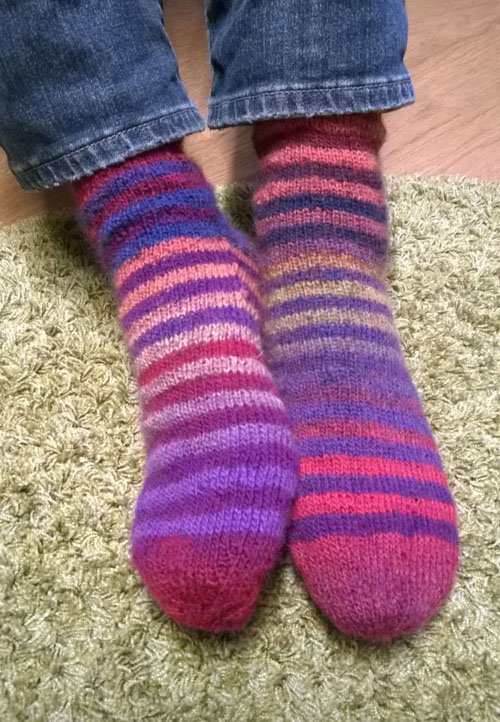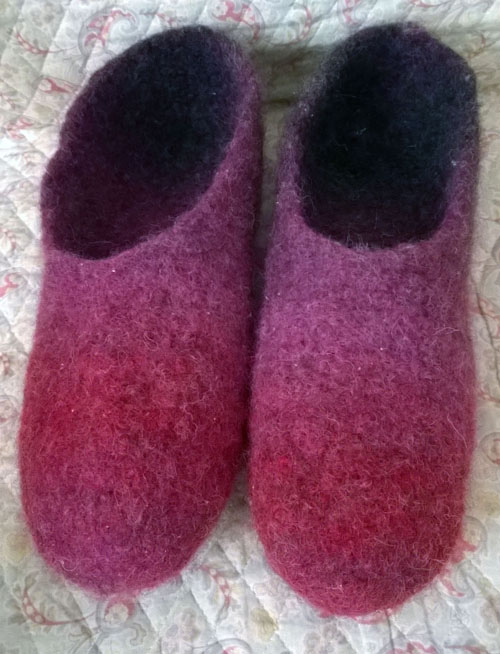 Näistä tossuista olen ylpeä, ne onnistuivat mielestäni tosi hyvin. Kudoin ensin isot tossut FiinaNeuleen ohjeella. Huovutin tossut 40 asteen pesussa ja sitten venyttelin mittoihinsa. Lankana on Novitan Joki. Lankaa meni kaksi kerää ja tossuista tuli n. 43 numeroiset.
I really like these socks, aren't they nice :)