Halusimme ihan muuten vain ja synttärin kunniaksi ilahduttaa Outia Liisa Ihmemaassa -aiheisella peitolla. Yhteisvoimin taas muutaman pistelijän kanssa teimme tilkut ja Ressu ompeli peiton kasaan. Peitosta tuli aivan käsittämättömän upea – Outin blogissa on kuvia siitä. Tässä minun pistelemäni palanen. Se on Mango Pratiquen kirjasta "Au pays des contes".
I made with some stitching friends a quilt with theme "Alice in wonderland" for Outi. Ressu sewed the quilt and I have to say that it is really really gorgeous. You can see the quilt in Outi's blog. Here is my piece. It is from Mango Pratique's book "Au pays des contes".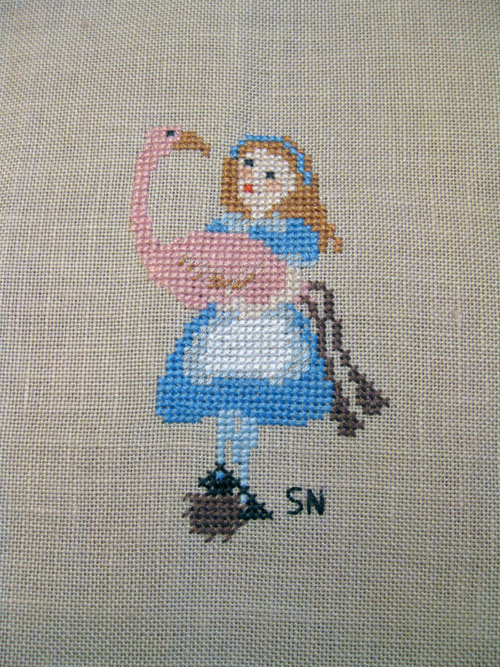 Eilalle tein myöhästyneenä joulu-, syntymäpäivä- tai ystävänpäivälahjana :) biscornun. Se on ilmaismalli jostakin netin syövereistä.
This biscornu is for Eila. The design is a freebie.