Maarit ja Irmeli olivat kylässä ja kylläpä oli taas mukava ilta. Irmeliltä sain oikean kevätväripläjäyksen – kauniita kankaita, Blackbird Designsin malli ja kaunis pistelty koriste. Maaritilta sain kivan kisupistelyn. Kiitos molemmille :)
Maarit and Irmeli visited me a few days ago. I got lovely fabrics, Blackbird Design's May basket and nice stiched tag from Irmeli. And Maarit gave me lovely cat pillow. Thank you girls!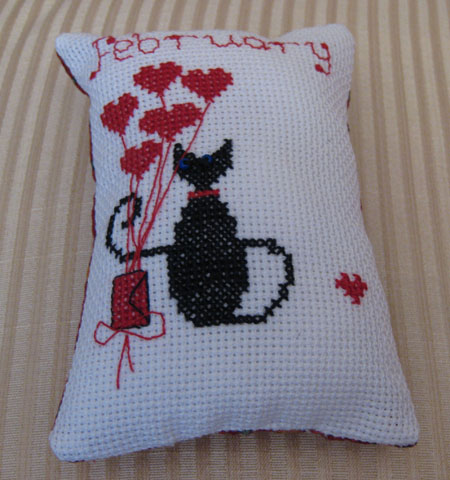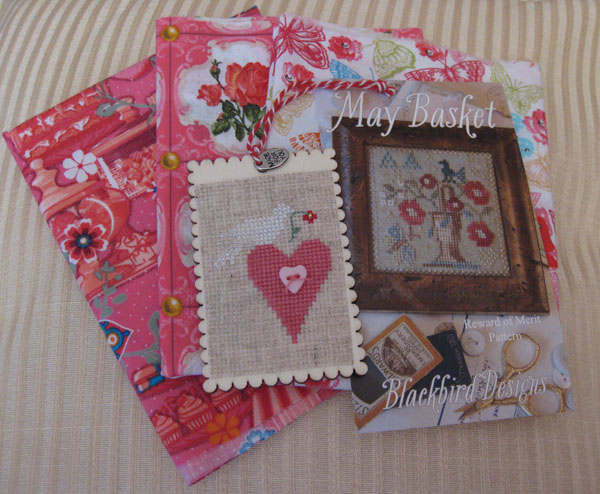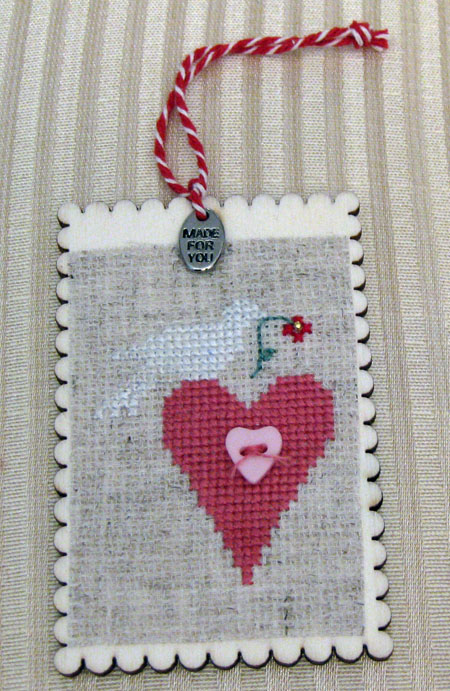 Maaritille pistelin synttärilahjaksi pienen lintutaulun. Malli on "le Tric, le croc, et la brod d'Isazabelle" -blogista. Kehys olisi saanut olla hiukan suurempi, mutta tällä nyt mentiin.
Maarit had a birthday and I stitched her this design. It is from the blog "le Tric, le croc, et la brod d'Isazabelle".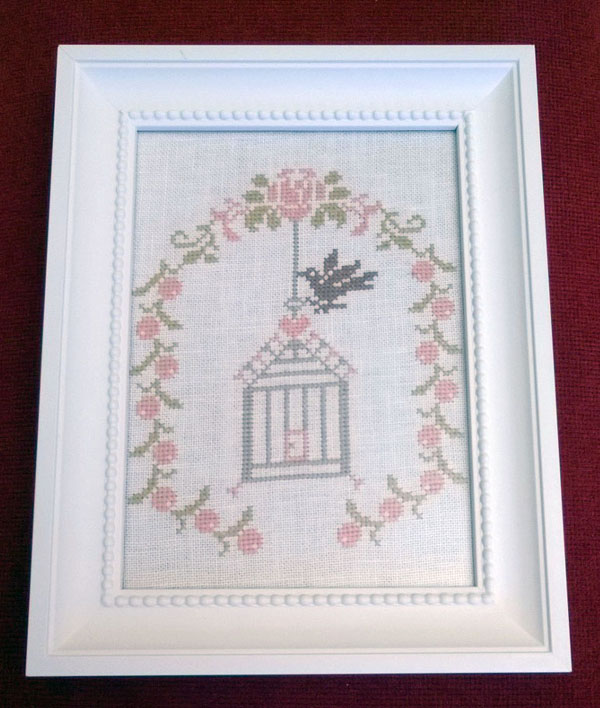 Tilasin Mialta kurnuttajan. Ensimmäinen katosi matkalla, mutta tämän kakkoskaverin sain, kun kävin Mian luona ristipistotapaamisessa. Tämä sammakkopörssi on kyllä kiva idea :)
I ordered this nice frog from Mia.