Olimme kevätlomalla Pariisissa. Ilma oli ihana ja maisemat mitä kauneimmat. Niistä lisää tulevissa postauksissa. Tähän olen kerännyt vähän tarinaa Pariisin käsityöliikkeistä.
We had a lovely spring vacation in Paris. Here are some tips of craft shops in Paris.
Sain Lennulta vinkin Montmartren juurella olevista kangaskaupoista. Ajelimme metrolla Barbès-Rochechouartin metroasemalle ja lähdimme siitä kävelemän luoteeseen päin. Osoitteessa 2 rue Charles Nodier on iso kangaskauppa Marché Saint-Pierre. Siellä on kankaita silmänkantamattomiin kuudessa kerroksessa. Kiertelin aikani ja ostin muutaman kangaspalan. Jos harrastaisi enemmän ompelua, niin tuo olisi ihan huisi paikka. Esim. trikookankaita oli vaikka kuinka paljon.
There was a huge Fabric shop "Marché Saint-Pierre" in 2 rue Charles Nodier, near Sacré-Coeur.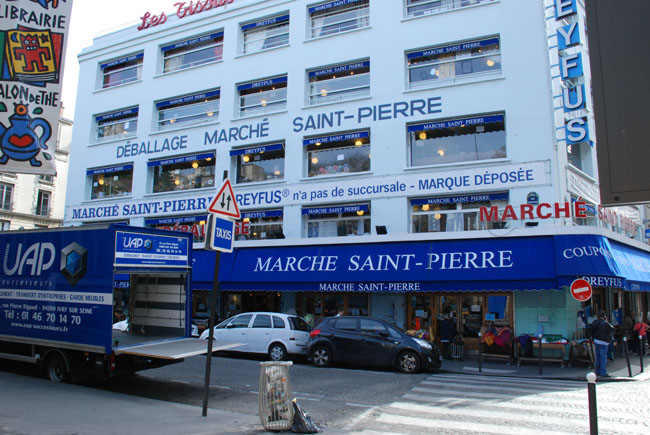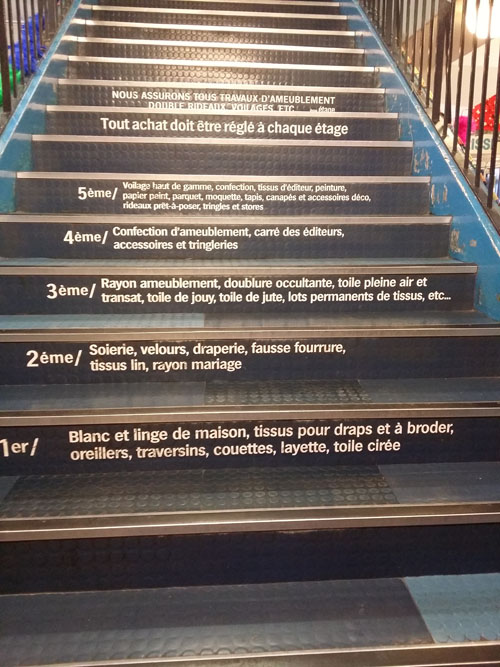 Tien toisella puolella oli Mercerie Saint-Pierre. Aivan mahtava kauppa – lankoja, nauhoja, askartelutarvikkeita. Alakerrassa oli jonkin verran ristipistopakkauksia ja muliinilankoja ja pistelykankaita. Täältä en ostanut mitään, vaikka esim. nauhoja olisikin tehnyt mieli hamstrata :)
On the other side of the road is "Mercerie Saint-Pierre".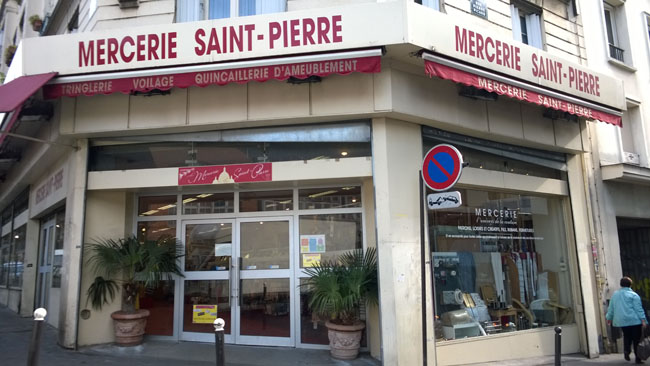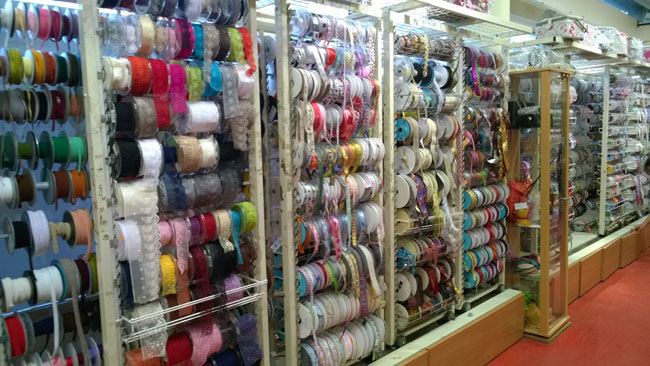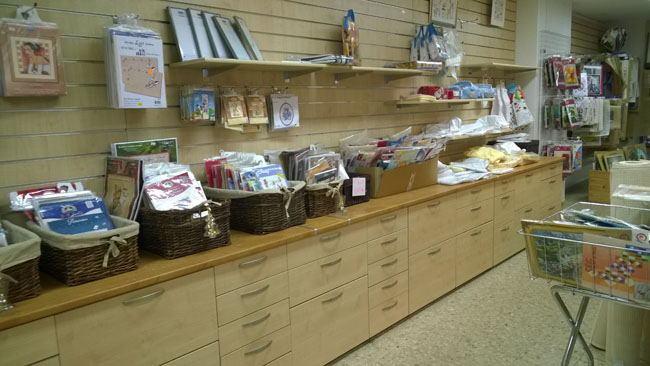 Tällä alueella oli myös paljon pieniä kangaskauppoja. Joihinkin poikkesin sisään ja joitakin vain katselin ulkopuolelta. Itse tykkäsin kaikista eniten Tissus Reinestä, osoite 3-5, Place St Pierre. Siellä oli myös ainakin viisi kerrosta kankaita. Yleisilme oli jotenkin siistimpi kuin Marché Saint Pierressä. Täältä ostin ihania kissakankaita. Huomasin vasta poislähtiessäni, että paikassa oli valokuvauskielto… eeh, niinpä ei kuvia tästä kaupasta.
I liked especially Tissus Reine (address 3-5, Place St Pierre). It was also a huge fabric shop. There were also some more little shops in the area.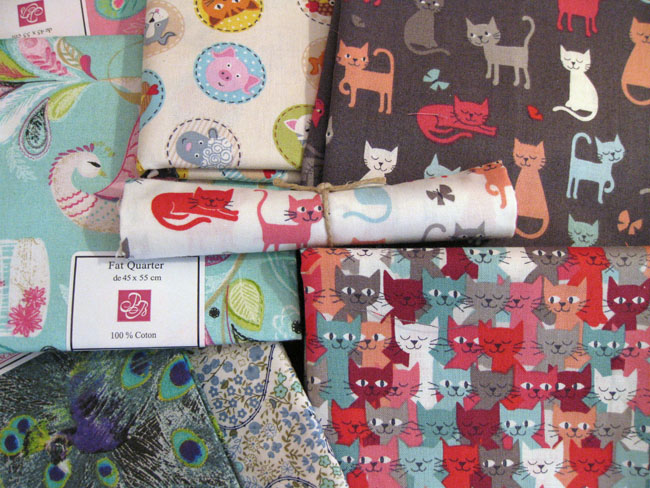 Ristipistoliikkeistä olin etukäteen ajatellut käyväni Le Bonheur des Dames-liikkeessä osoitteessa 17 Avenue Daumesnil. Vähän ennen matkaa sain Kaisalta vinkin Les Brodeuses Parisiennes -liikkeestä (1 rue François de Neufchâteau). Kumpikin kauppa oli aivan ihana – molemmissa oli paljon töitä esillä ja olivat tosi kauniisti laitettu esille. Tuo Les Brodeuses Parisiennes on auki vain ke-pe (13-18). Kannattaa matkustaa niin, että pääsee tuolla käymään!
I visited two cross stitch shops "Le Bonheur des Dames" in 17 Avenue Daumesnil and "Les Brodeuses Parisiennes" in 1 rue François de Neufchâteau. I loved them both!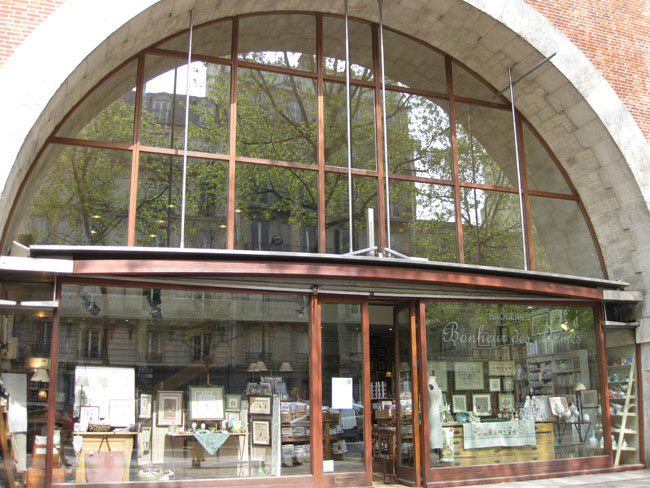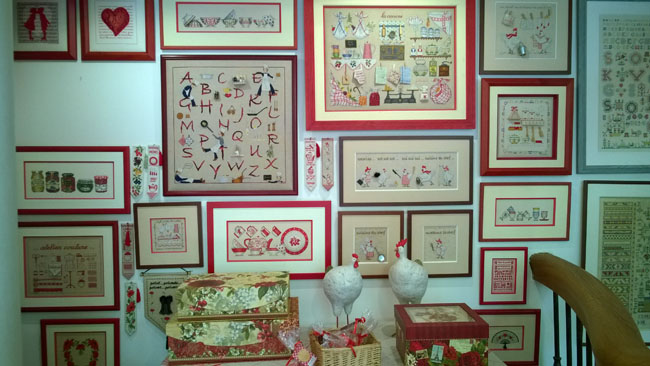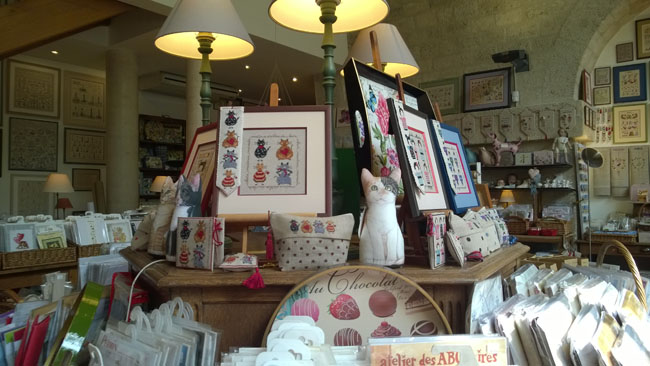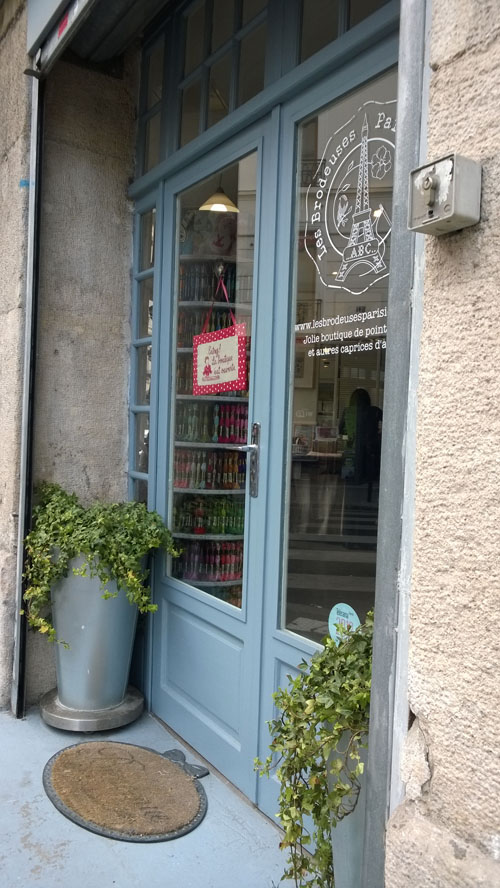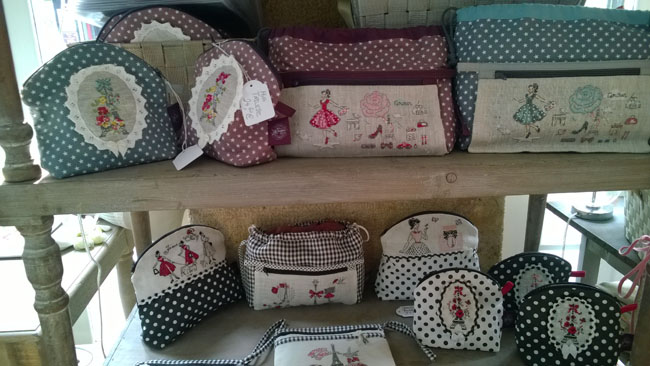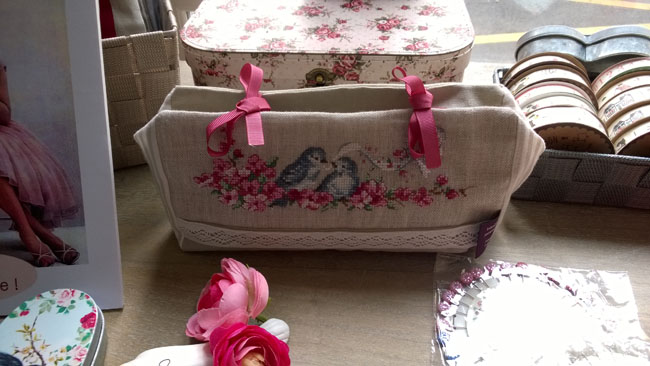 Yritin löytää uusimman Création Point de Croixin, mutta en siinä onnistunut. Kävin varmaan 20 lehtipisteessä sitä kyselemässä. Muutamissa sitä ei edes myyty ja lopuissa se oli loppu. Ilmeisen suosittu siis tämä viimeisin numero. Sain kuitenkin Les Brodeuses Parisiennes -kaupasta pari ko. lehden vanhaa numeroa.
I tried to find the newest Création Point de Croix, but it was not left any more. Fortunately, I found two old issues in Les Brodeuses Parisiennes.