Jouluaatto sujui mukavasti vähän uudella tavalla tänä vuonna. Aaton paketeista paljastui kivoja käsityöjuttuja. Tähän alkuun kuitenkin ensin adventtikalenterin lahjoja. Sain Marilta ihania lammasaiheisia lahjoja, palaan niihin vielä tarkemmin, kunhan löydän kuvat – tai sitten otan uudet – jostain mystisestä syystä kuvia ei näy kamerassa eikä kännykässä, vaikka mielestäni kuvat olen ottanut…
We had a nice and peaceful Christmas Eve. I got nice gifts but at first here are gifts from Mari's advent calendar.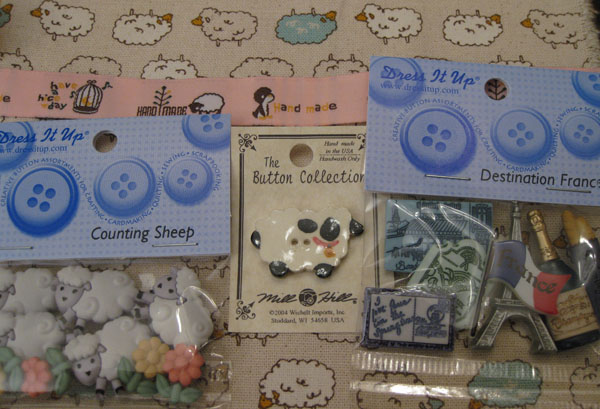 Mari sai kolmantena adventtina minulta pienen leipurityttöpistelyn. Malli on Balades et broderies -blogista.
This little pillow I gave for Mari at 3rd advent. The design is from the blog Balades et broderies.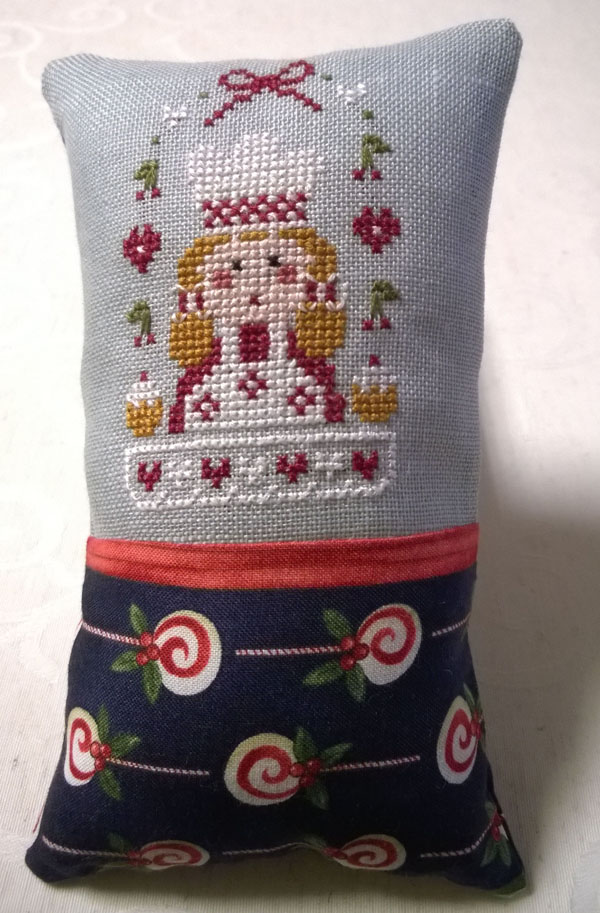 Irmeli ja Maarit saivat pikkuruiset koristeet esimerkiksi joulukuuseen laitettavaksi. Mallit ovat Zweigartin "Christmas Season" -vihkosesta.
These little Christmas ornaments are for Irmeli and Maarit. The designs are from Zweigart's booklet, "Christmas Season".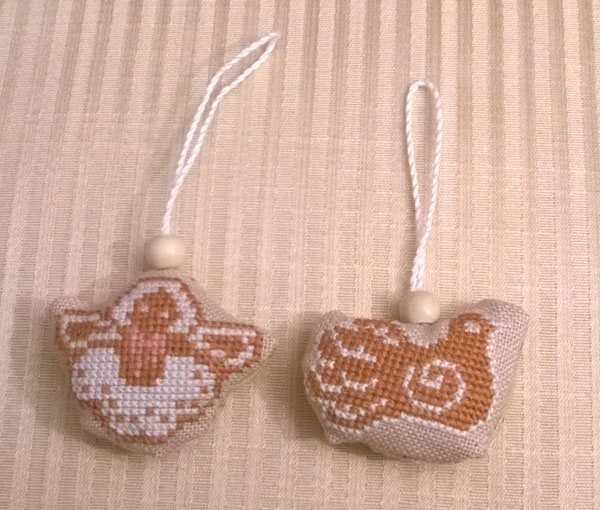 Irmeliltä sain kauniita kankaita, suklaata, ristipistomallin ja ihanan pinkeepin.
This lovely pin keep is from Irmeli.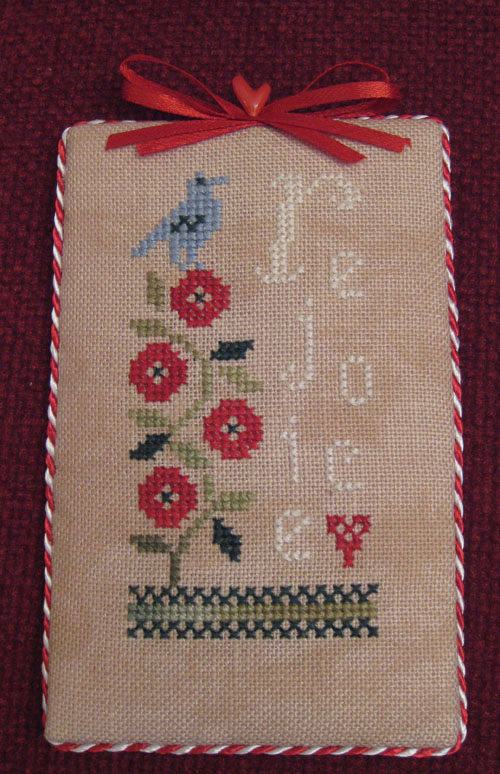 Maaritilta taasen on tämä ihastuttava jouluinen projektipussukka.
And this nice project bag is from Maarit.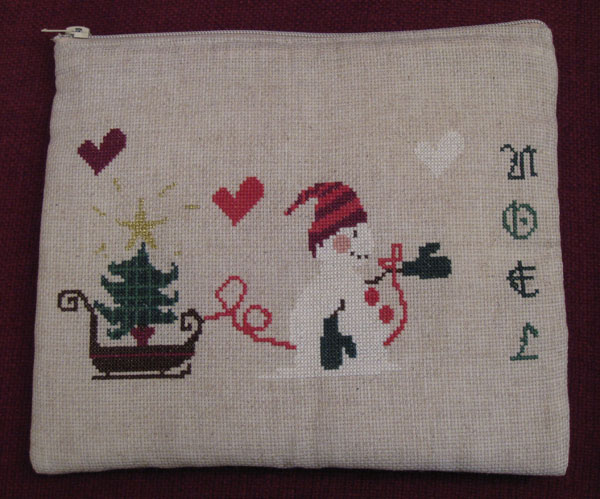 Mari löysi joulupaketistaan kahvirasian. Malli on Douce Méditerranée -kirjasta.
I stitched this box cover to Mari (from book Douce Méditerranée).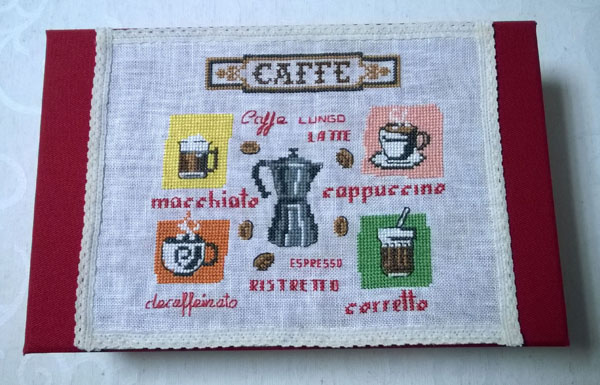 Ja itse sain Marilta ihanan tyynyn. Niin kivat lampaat tässä ja matematiikkaakin mukana :)
And I got this nice pillow from Mari. Nice sheeps and even mathematics :)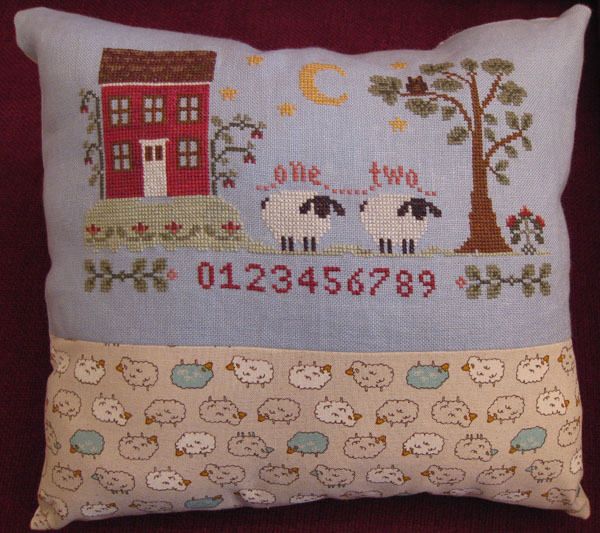 Sitten minulla oli Kirsin ja Emman kanssa nukkekotiaiheinen vaihto. Tein Emmalle keltaisen kissan ja Kirsille virkkasin pienen pinkin liinan. Samalla mallilla virkkasin myös Elinalle punaisen joululiinan.
These gifts are for Kirsi, Emma and Elina.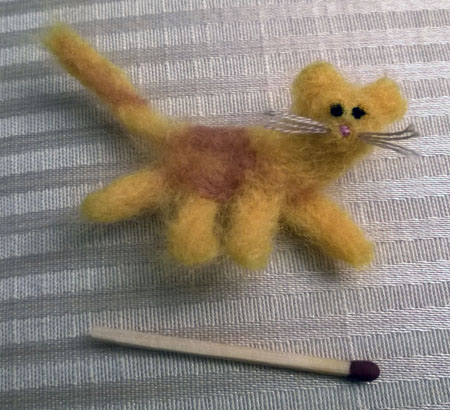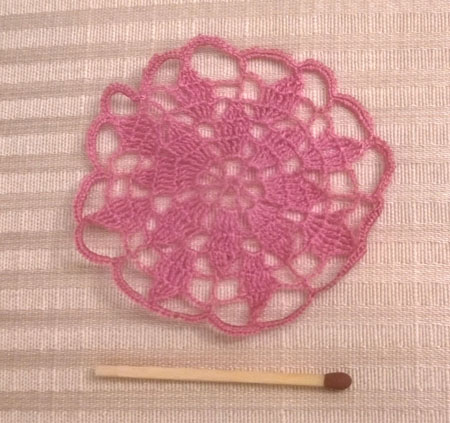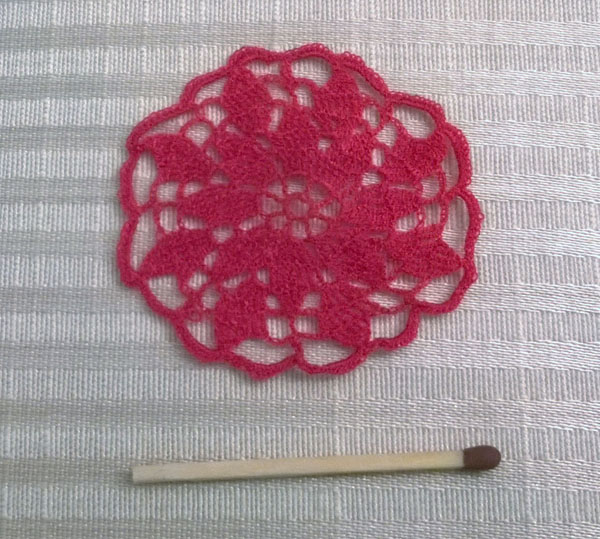 Emmalta sain kivan jouluisen hyllykön. Ja Kirsiltä kauniin jouluenkelin ja mökin. Kiitos :)
Emma had made me this bookshelf and Kirsi a nice angel and cottage. Thank you :)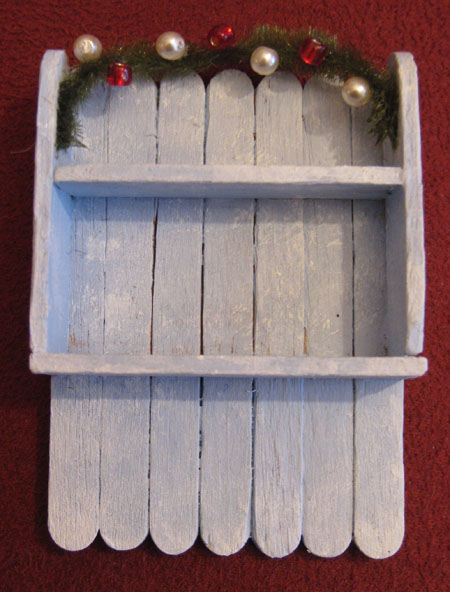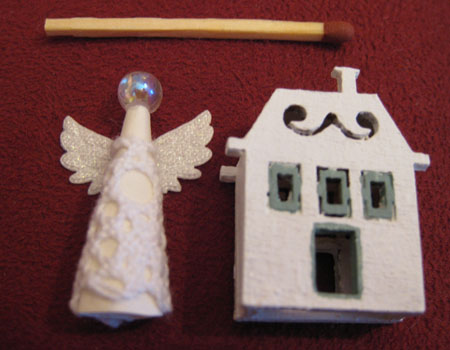 Sitten sain lankaa ja pari neulelehteä – niistä kuva seuraavalla kerralla. Samoin Marilta saamistani joulukalenterilahjoista, kunhan saan ne uudestaan kuvattua…
Hyvää joulun aikaa! Merry Christmas!
Buon Natale! Joyeux Noël!