Pistelin teerasian kanteen Tralalan Boite à Thé -mallin. Malli on oikeastaan neliön muotoinen, mutta jätin ylä- ja alaosaan pistelemättä tuon Thé-tekstin, koska mielestäni niin sopi paremmin tämän rasiaan muotoon. Lankana käytin Pomme de Pinin "Ecureuil en pyjama"-väriä ja kankaana on Zweigartin 32 Count Belfast Linen Vintage väri Country Cream.
I stitched this Tralala's Boite à Thé -design for the tea box cover. The thread is color "Ecureil en pyjama" from Pomme de Pin and the fabric is Zweigart's 32 Count Belfast Linen Vintage Country Cream.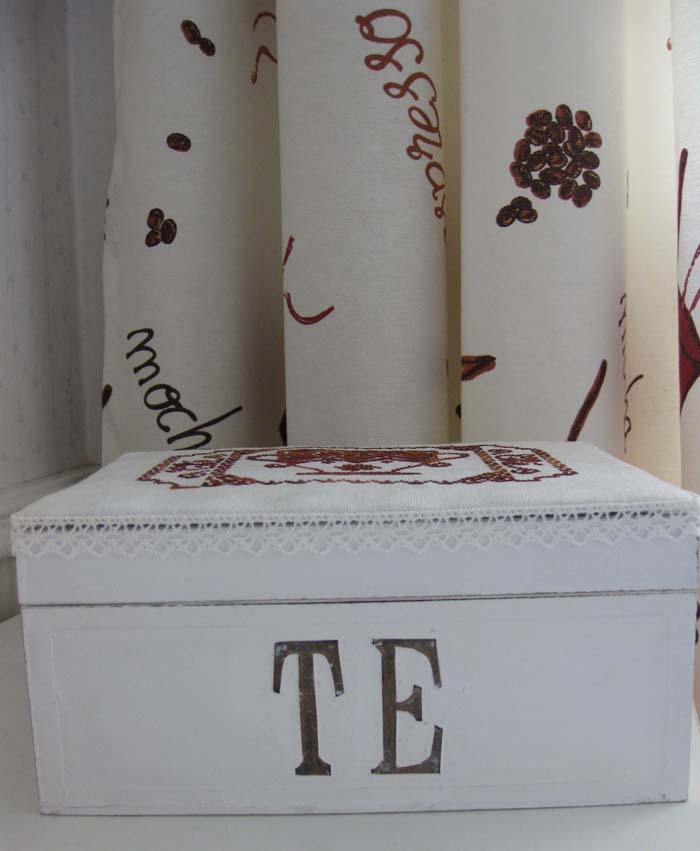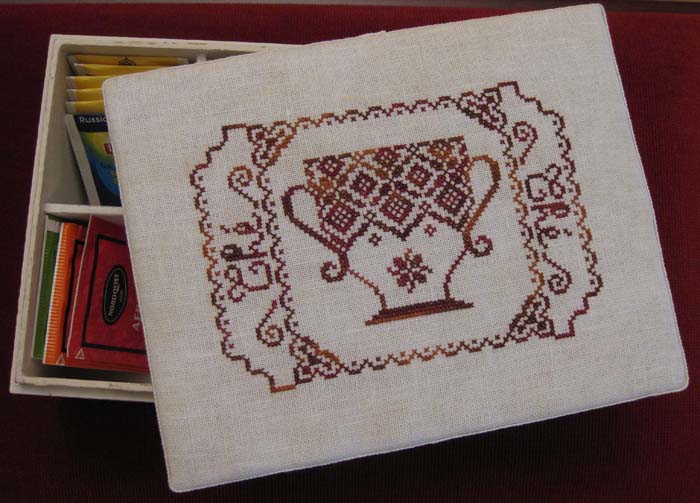 Edit: Eila tuolla kommentissa pohdiskeli teen juontia. En minäkään juurikaan juo teetä – tämä on ihan vieraita varten tämä rasia.
Edit: This box is just for friends – I very seldom have a cup of tea.