Olin parin päivän työmatkalla Helsingissä. Kävin samalla Hakaniemen hallin yläkerrassa ihastelemassa niitä putiikkeja. Voi että ne ovat kivoja. En kuitenkaan ostanut muuta kuin kynttilän tädilleni, jonka luona yövyin. Toiselle tädille olin kutonut hartiahuivin (Roosa) häneltä saamistani langoista. Vein sen nyt tuliaisiksi – ja hänellä sattui olemaan juuri sopivasti nimipäiväkin.
I had a business trip to Helsinki this week. I lived in my aunt's family and visited also another aunt. It is nice that I can see my relatives when working in Helsinki. I had knitted this scarf (Roosa) for my aunt.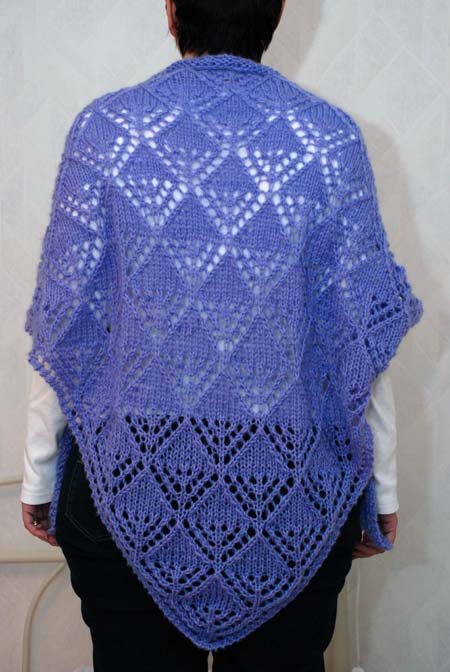 Tänään kävin Helsingin kirjakaupoissa ja tulin ostaneeksi Arnen ja Carloksen Joulupallot-kirjan. Ei ihme, että se on niin suosittu – on kyllä tosi kiva kirja.
Today I visited some book stores in Helsinki and bought "Knitting Christmas Balls" book written by Arne & Carlos (in Finnish). It is very popular which is not a big surprise because it really is a magnificent book.