Maarit vietti syntymäpäiviään ja tein hänelle sydänrasian. Rasia on Ikeasta ja pistelyn malli on Creation Point de Croix -lehden numerosta Mai / Juin 2011. Onnea Maaritille!
Maarit had a birthday and I stitched her this heart box. The box is from Ikea and the design is from Creation de Croix -magazine (Mai/Juin 2011) Congratulations Maarit!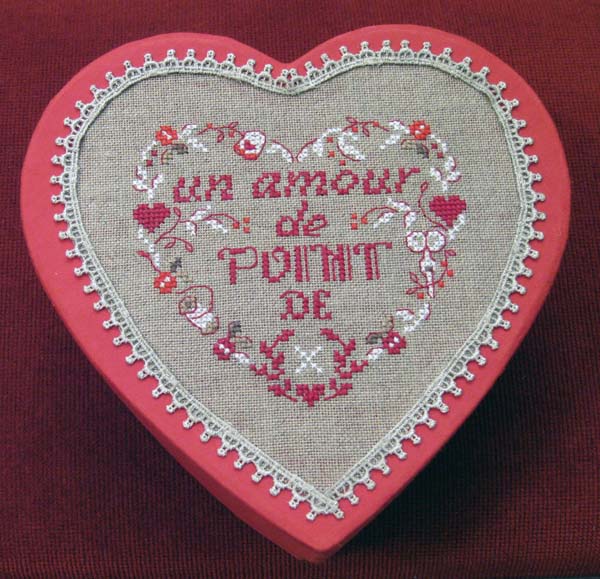 Minulla on pieni miniloma – pidennetty viikonloppu. Ihanaa, että on niin kaunis ilma!