Pistelin tammikuussa itselleni ristipistosormuksen ja ystäväni Nina ihastui siihen. Hän tekee itsekin paljon käsitöitä, mutta ei ristipistoja. Niinpä hän esitti toiveen, että tekisin hänelle sormuksen. Hän toivoi, että siinä olisi musta pohja. Minulla ei ollut yhtään mustaa pellavaa, mutta onneksi Katri tuli hätiin ja sain palan mustaa 32 ct pellavaa. Aika työlästä on kyllä pistellä yhdellä langalla yhden yli mustalle pellavalle, mutta kun on hyvä valaistus, niin kyllä se onnistui. Malli on Angel's Rose. Kävimme tiistaina Ninan luona Kristiinankaupungissa ja annoin sormuksen hänelle. Olipa ihana nähdä pitkästä aikaa.
I stitched a ring for myself in January. My friend Nina saw it and she liked it. She doesn't stitch, so she asked me to stitch her a ring. She wanted it to be stitched on black linen (32 ct). We met this week and I gave her this. The design is Angel's Rose.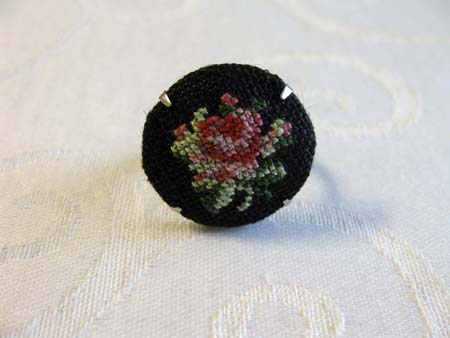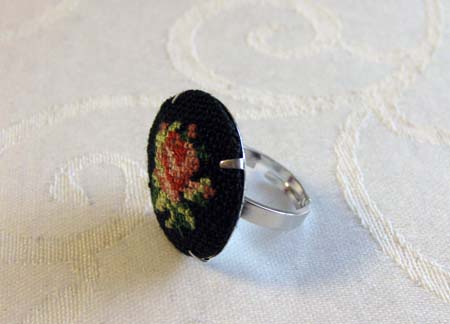 Eilen pisteltiin Marin luona kahdeksan iloisen pistelijän kanssa. Oli tosi mukavaa. Kiitos seurasta ja herkuista :)
Yesterday we stitched at Mari's home with eight stitchers. We had really great time – thank you for the company and all the delicacies!