Vuoden viimeiset joulukalenteriluukut paljastivat ihania lahjoja. Luukussa 21 Beatrix Potter -tyynyjä, luukussa 22 suklaata, luukussa 23 suloinen kukkakeijurasia, nauhaa ja suklaata sekä luukussa 24 White Rabbit -ristipistomalli. Kyllä oli kiva joulukalenteri, kiitos Mari :)
Last advent calendar gifts of this year were pillows, chocolate, a cute box and White Rabbit -design. Thank you Mari :)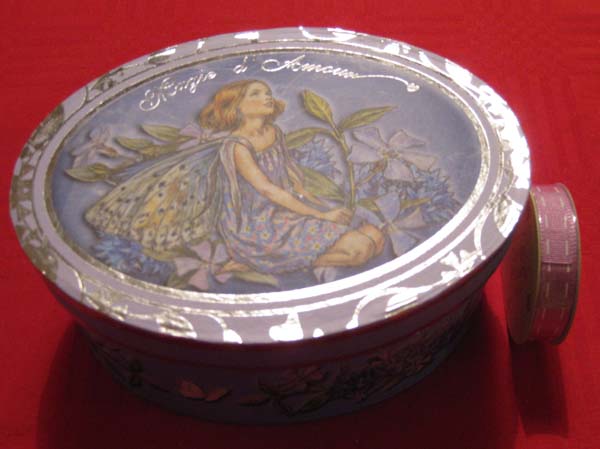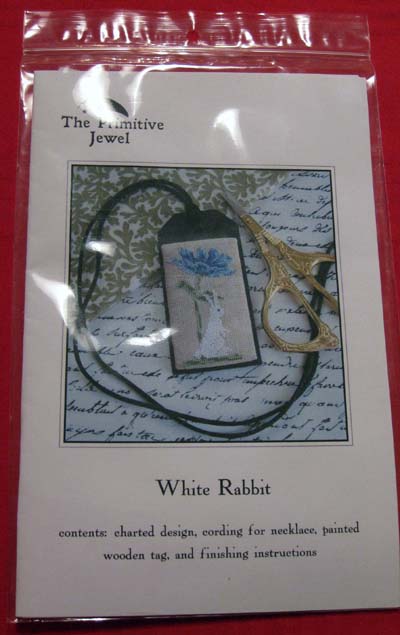 Emmulin lahjapalvelu toimitti Marin kalenterin luukun 24. Mutta mitä ihmettä, luukkuja 24 oli kaksi kappaletta. Toinen  olikin Kirsiltä – pieni ankkataulu ja sisustustaulu Faabeliin. Kiitos Kirsi :)
This surprise gift was from Kirsi. Some little paintings for doll house. Thank you Kirsi.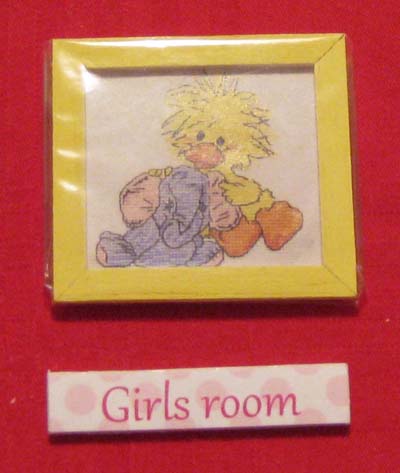 Käsityöaiheisia joululahjojakin sain.
And I got some handicraft related gifts.
Maaritin joulupaketista paljastui aivan ihastuttava joulupistely. Kiitos Maarit :)
This lovely stitching is from Maarit. Thank you!

Jennimarilta sain jouluisen tiskirätin, ihananväristä pellavalankaa ja laventelintuoksuista kosteusvoidetta. Kiitos Jennimari :)
This nice gift is from Jennimari. Thank you!
Irmelin paketista paljastui ihastuttava joulukoriste (Irmeli on kyllä viimeistelyn mestari!) ja kaunis pieni pussukka, suklaata ja kaksi pikkunallea Faabeliin.
And what a nice gift from Irmeli. Wonderfully finished Christmas decoration! Thank you!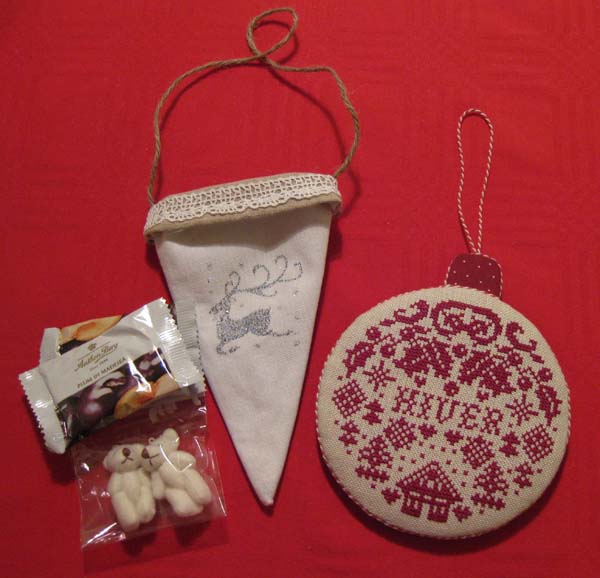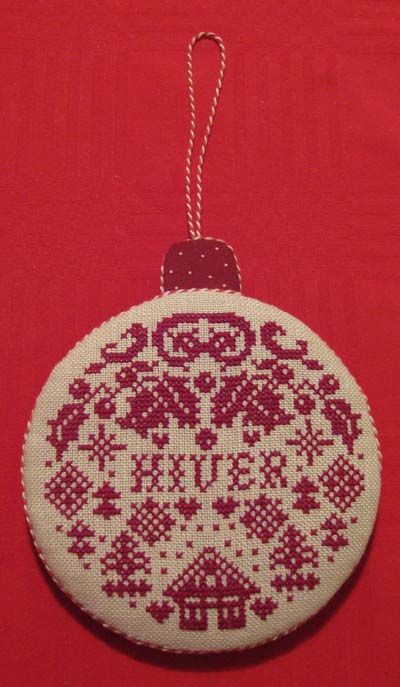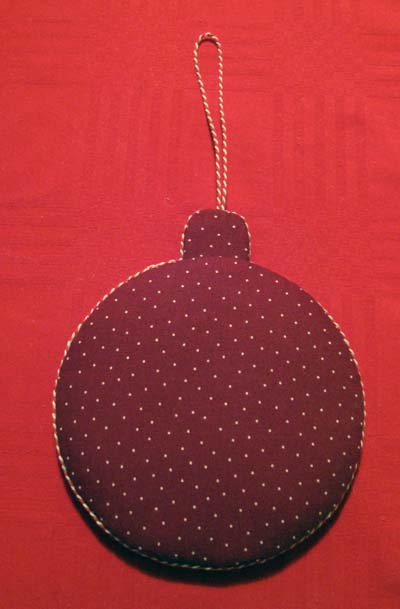 Annilta sain The World of Cross stitching ja Let's Knit -lehdet. Tosi kiva varsinkin tuo neulonta-aiheinen lehti – siinä oli monta kivaa mallia. Myydäänköhän tätä lehteä Suomessa? Kiitos Anni.
Anni had bought me two magazines – The World of Cross stitching and Let's Knit. Thank you Anni!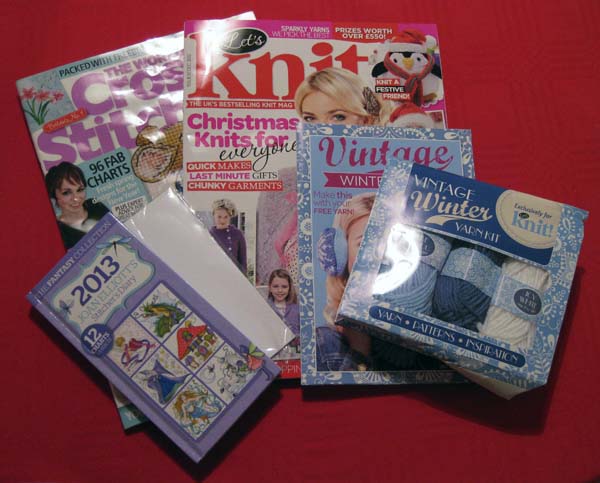 Tarjan kortin mukana oli kaksi suloista lumihiutaletta.
There were two nice crocheted snow flakes from Tarja.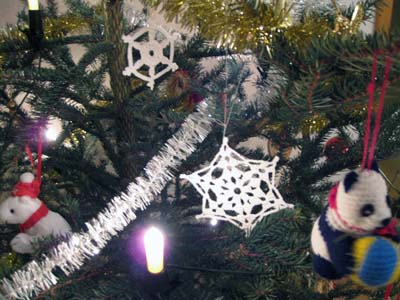 Tässä lopuksi vielä käsintehtyjen joulukorttien kuvat (tärähtäneitä kuvia). Erikalta, Soile, Maiju S:ltä, Ninnulta ja Irmeliltä.
And finally some photos (bad photos) of Christmas cards (from Erika, Soile, Maiju S, Ninnu and Irmeli).