Syntymäpäivää tuli taas vietettyä ja mikäpä sen mukavampaa kuin availla synttäriaamuna paketteja :) Yksi paketti on vielä matkalla – itse asiassa jo lähipostissa elikkä huomenna sen sieltä saan haettua.
The year has passed very quickly, I had birthday some days ago. It was nice to open some gifts in the morning and there is still one present on it's way.
Maaritilta sain kauniin neulavihkon, laventelityynyn ja suklaata. Kiitos Maarit!
These nice needle book and lavender pillow are from Maarit.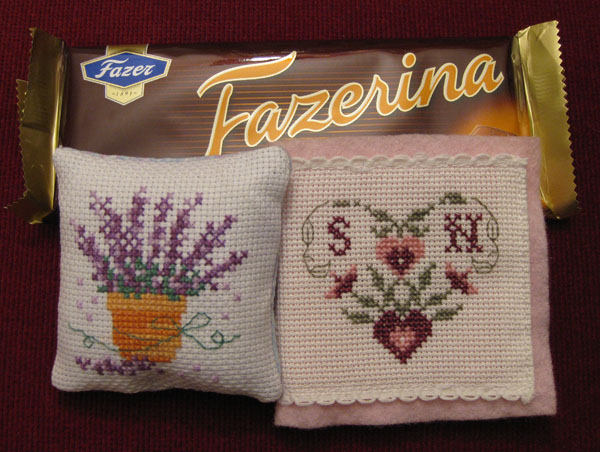 Eila oli pistellyt mitä suloisimman taulun. Nämä ranskalaislapset ovat aina niin somia. Kiitos Eila!
This wonderful framed work is from Eila. I just love these Friench child designs.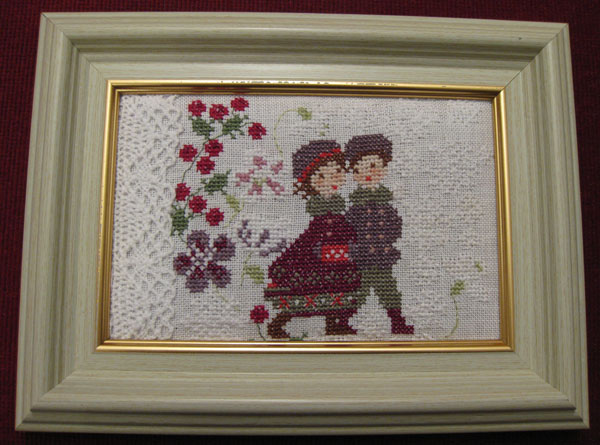 Marilta sain Country Cottage Needleworksin Frosty Forest -sarjasta mallit Raccoon Cabin ja Snowy Deer. Nämä ovat aivan ihania. Ja sain myös kauniin Brookes Book's publishingin lintutyynyn. Kiitos Mari!
Mari had stitched nice bird pillow (Bookes Book's publihing). I also got two Frosty Forest -designs from my wishlist.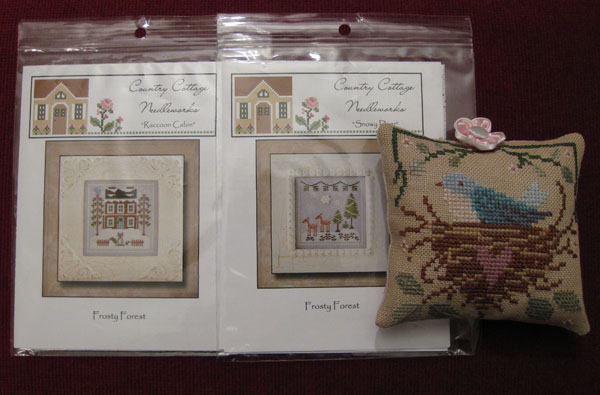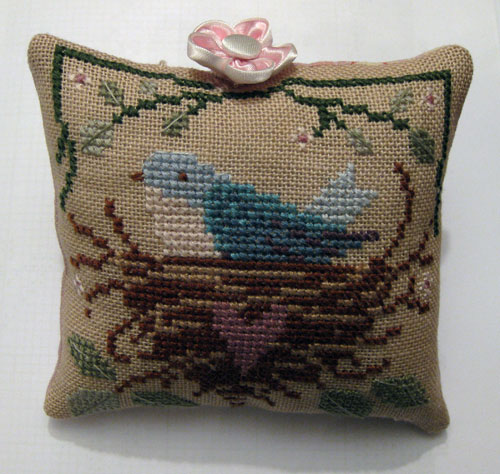 Irmeliltä sain kaunista pistelykangasta, Bent Creekin Signs of Spring -mallin ja ihanan ruusupinkeepin. Kiitos Irmeli!
Irmeli sent me this gorgeous pinkeep, Signs of Spring design and nice fabric.