Pitkästä aikaa jotain valmista ristipistorintamalla elikkä Madame Chantillyn Liisa ihmemaassa -malli on pistelyosuudeltaan valmis. Tätä oli kyllä niin kiva tehdä. Ihanat värit ja mukava aihe.
As you know, I like nursery rhymes a lot. Alice in wonderland is one of my favorites. I finished this lovely design of Madame Chantilly. It was really fun to stich this – lovely colours and lovely design.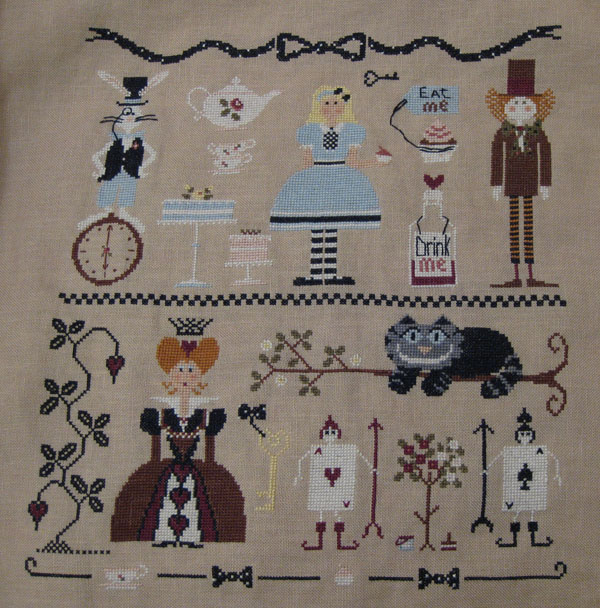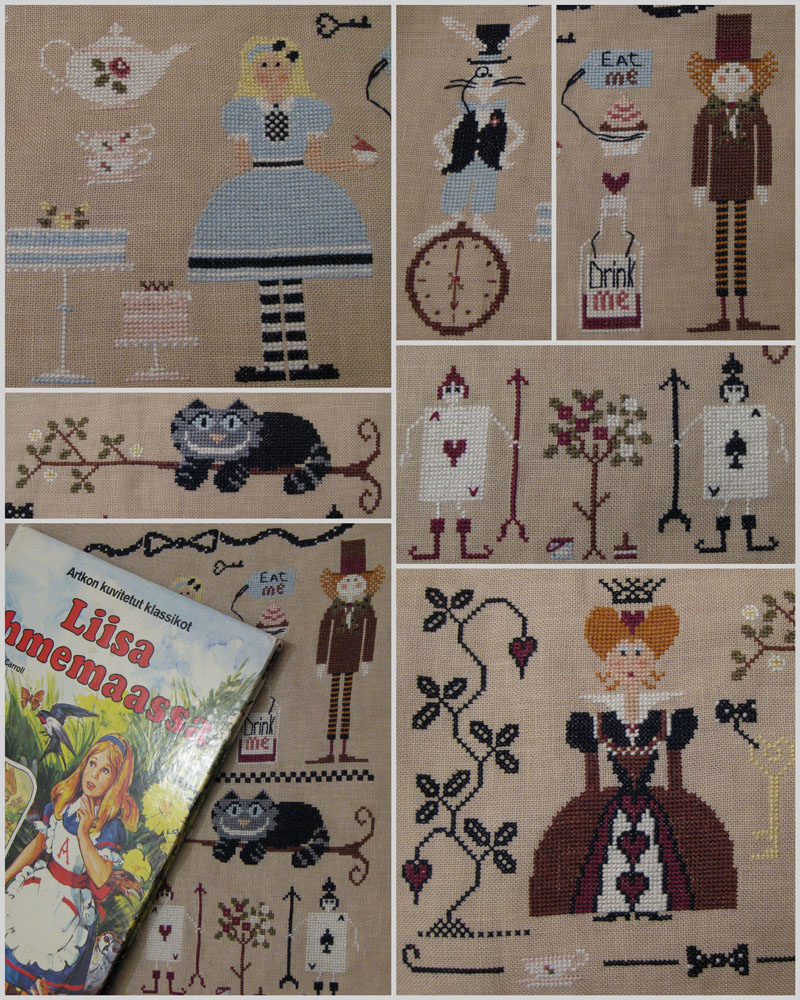 Viime viikollla ompelin Pariisi-aiheisen kassin. Tästä tuli aika hempeä :)
Last week I sewed a bag with Paris fabric. Isn't it cute :)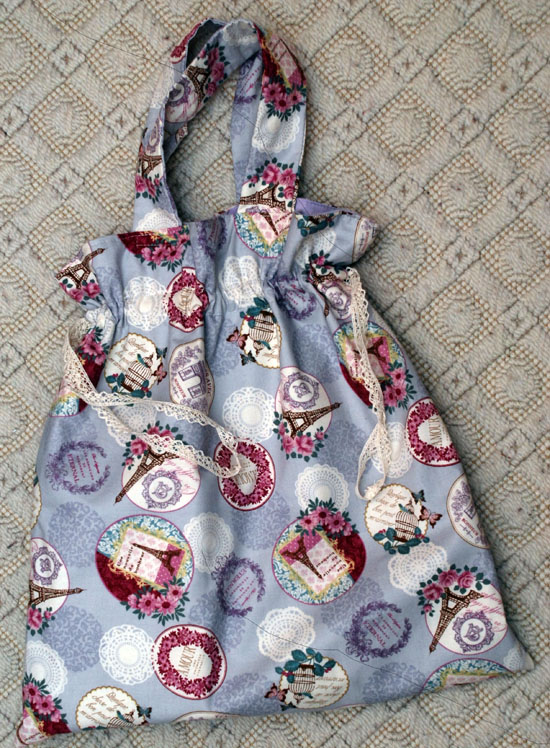 Tulevana viikonloppuna on tiedossa paljon ristipistoja ja mukavaa seuraa… Ristipistoyhdistyksen pistelyviikonloppu!!!
Next weekend I am going to stitch a lot – we have cross stitch weekend in Ikaalinen.