Pitkästä aikaa kuulumisia… On ollut hurjan kiireinen syksy, varsinkin tämä marraskuu. Olen kuitenkin ehtinyt tehdä jonkin verran käsitöitä – ne vaan ovat toistaiseksi salaisia. Mutta tällaiset kaksi työtä on bloggaamatta. Irmelille tein synttärilahjaksi biscornun ja Pistelijät ry;n viikonlopussa saimme Primitive Haren suunnitteleman mallin ja siihen tarvikkeet. Pistelin sen viikonlopun aikana ja viimeistelin pinkeepiksi.
What a busy autumn I have had. However, I have stitched a bit. Here are photos about biscornu for Irmeli and pinkeep. Pinkeep is designed by Primitive Hare for Finnish stitching group Pistelijät ry.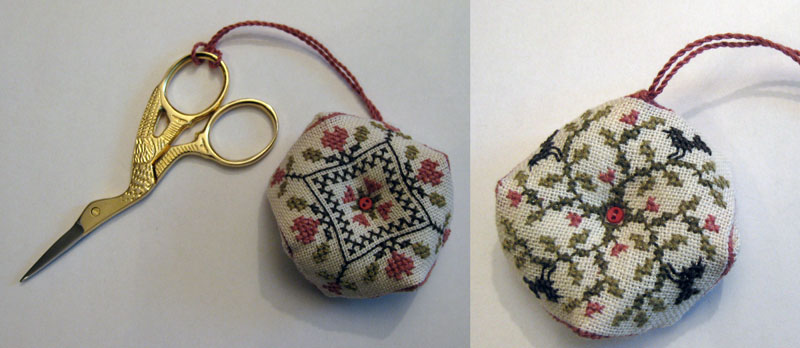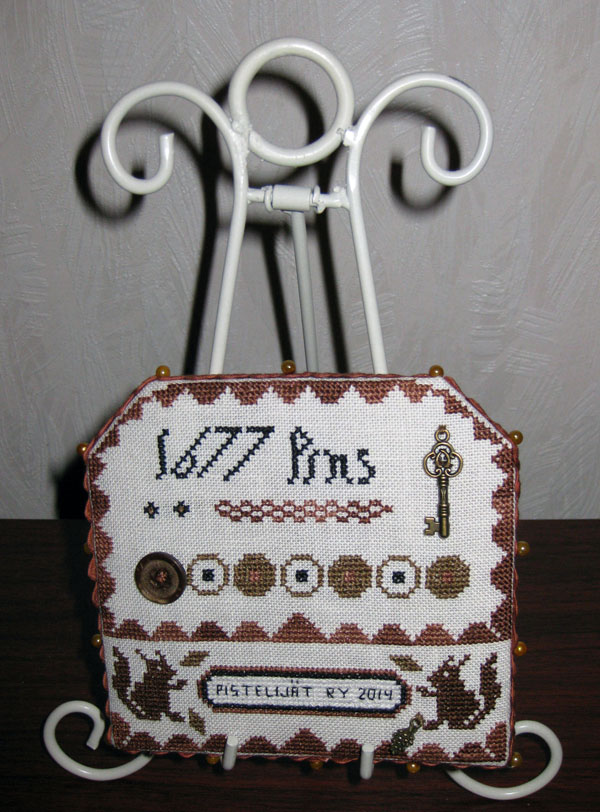 Ai niin, pitäisikö laittaa kuva Mirabilian Madonna of Gardenista. Sekin on vähän edistynyt.
And here is a photo of Mirabilia's Madonna of Garden. It is in progress.