Ostin "Le Bonheur des Dames" -kaupasta kissamallin ja Tissus-Reinestä kivoja kissakankaita (näistä lisää tuolla aiemmassa kirjoituksessa). Näistä syntyi pieni projektipussukka.
I bought this cat design from "Le Bonheur des Dames" and fabrics are from Tissus-Reine (I wrote about these shops in earlier post). Here is my new project bag.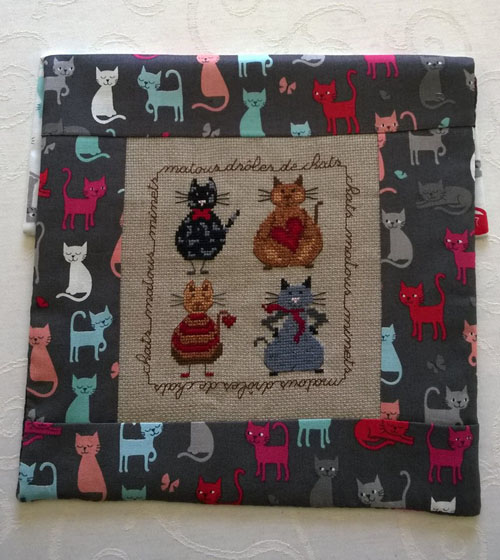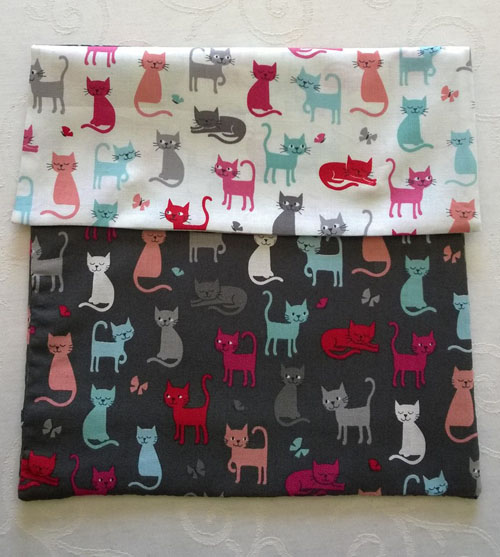 Pariisin kissakahvilan kanssa meinasi käydä köpelösti. Ensimmäisellä kerralla se oli suljettu ja toisella kerralla ihan täynnä (olisi pitänyt varata pöytä etukäteen). Pääsimme kuitenkin pienen odottelun jälkeen sisään. Kahvilassa asuu aivan ihania kisuleita ja tarjoilut ovat tosi hyvät – kannattaa käydä, jos tykkää kissoista. Yksi kissa majoittui syliini nukkumaan <3 We visited the cat cafe of Paris. What a lovely place, nice cats and good coffee & cakes.